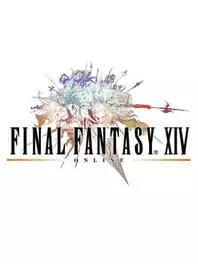 Final Fantasy XIV Online
Genre: Role-playing (RPG)
Platform: PC (Microsoft Windows)
Starting development in 2005 under the codename "Rapture", FINAL FANTASY XIV ONLINE was announced in 2009 for Windows and the PlayStation 3.

It ran on Square Enix's Crystal Tools middleware engine, which was adjusted to suit the game's specifications. During development, the team carried over multiple aesthetic elements from FFXI while creating something that stood on its own. Due to several factors, the development was beset by problems that would later have drastic effects on the game. Attempts to bring the game to Xbox 360 consoles fell through due to disagreements with Microsoft about the use of Xbox Live.

After its alpha test and a delayed beta test, the game went live on September 30, 2010, remaining active until its servers were closed on November 11, 2012. At launch, the game received a mixed to negative reaction: while the graphics and music met with general praise, other aspects were unanimously panned, including the gameplay, interface, and the general impression of the game being unfinished at launch.

Critic and fan backlash caused Square Enix to pull subscription fees, indefinitely postpone the PlayStation 3 version, and eventually develop an entirely new version of the game called FINAL FANTASY XIV ONLINE: A REALM REBORN. The poor reception has had a serious impact on the FINAL FANTASY series, with both staff and company officials saying that the brand had been damaged.
Released on Sep 30th 2010
×