E3 may have been completely canceled this year, but June will be full of announcements despite everything. And it's Sony that will open hostilities with its new State of Play , which should give pride of place to PS VR 2 as well as upcoming PS4 and PS5 games from its partners. Date, time, how to watch the conference, what to expect? We do a little recap.
What time is the June 2022 State of Play? How to watch it?
It's official, this State of Play will be part of the Summer Game Fest 2022 . The festivities will therefore be opened with the Sony conference, which will be held this Thursday, June 2 at 11:59 p.m. sharp (French time). The showcase will last about 30 minutes according to official information with some announcements around PS4, PS5 and especially PS VR2 games.
As usual, the event will be broadcast on several media and communication channels, including the official PlayStation channels on YouTube and Twitch . The publisher should be sharing more or less real-time announcements on their social media, but you can count on us to give you all the big announcements tonight.
PS5, PS VR 2, what to expect for this edition?
What to expect for this State of Play? Sony has only confirmed two pieces of information: games from third-party developers and PSVR 2 will be featured. A quick overview of potential announcements and rumours.
Price, release date and PS VR 2 games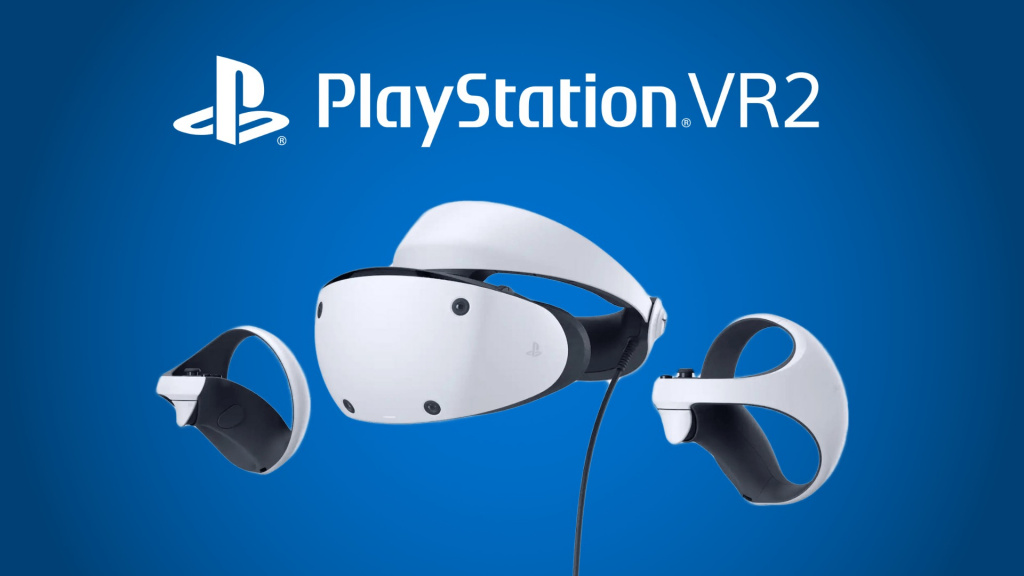 Sony announced the color up front. This State of Play will be an opportunity to learn more about PSVR 2. Beyond a release date, price and other information, the publisher should make a point of presenting some of the 20 games that will accompany the launch of the headset . There will for sure be Horizon Call of The Mountain, the virtual reality spin-off that should be the killer app for PS VR 2. An appearance by London Studio, to whom we owe the excellent Blood and Truth, is hoped . We know that he is working on an online PS5 game, probably with VR on the program. Also expected are Impulse Gear for Farpoint 2 and First Contact Entertainment (Firewall Zero Hour)
On the rumor side, there are rumors of a return of Killzone in VR, also supervised by Guerrilla. A Call of Duty VR experience linked to Modern Warfare 2 has also been talked about in recent days following a mention of virtual reality on the PS Store. Hideo Kojima could surprise with a VR project in addition to Death Stranding 2. A few other third-party developers have confirmed they are working on PSVR 2 games lately. This will undoubtedly be an opportunity for them to highlight them. We think of Firmament from the developers of Myst or Low-Fi (an SF sandbox à la Blade Runner). And why not an officialization of Ghostbusters VR, Among Us VR, Resident Evil 4 VR on the PSVR 2? In the radius of theories, some assume that Gran Turismo 7 will be compatible with PlayStation VR 2, and this since the first trailer. And a deal to wear Half-Life Alyx at the launch of the PS5 VR headset? Everything is possible. 
Square Enix to set the State of Play on fire?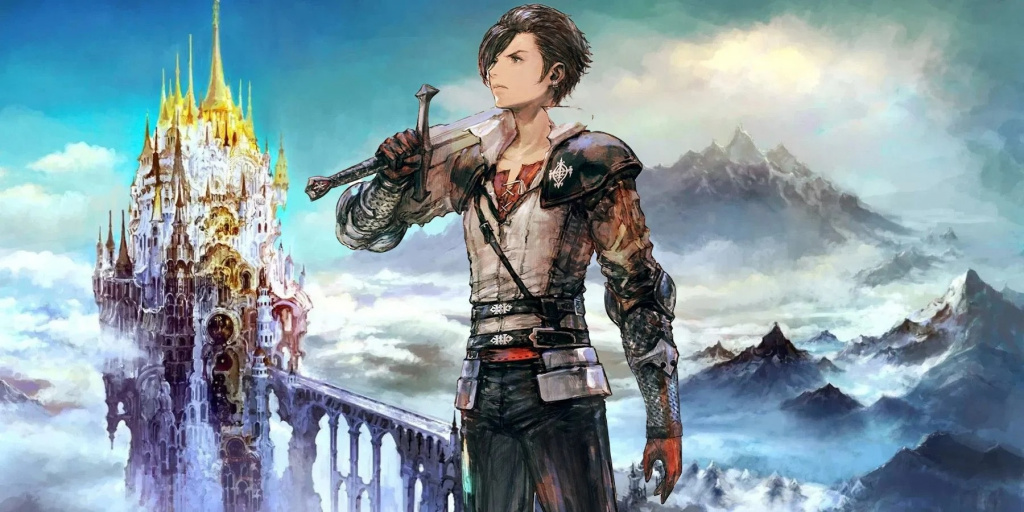 Question PS4 and PS5 games, if a publisher can ignite on State of Play it is Square Enix. The publisher has confirmed that it will be making announcements around Final Fantasy this month to celebrate not only the 35th anniversary of the saga but also the 25th of FF VII. It's been confirmed that a new Final Fantasy 16 trailer is coming very soon, and the conference seems like the perfect time.
The next numbered episode should go into detail and show its gameplay mechanics more fully. Naoki Yoshida, producer of the game, had said that FF16 would reappear when its launch was near. It's a safe bet that the trailer will be accompanied by a release date. The other highly anticipated game is FF7 Remake 2 which could finally be teased in June. It remains to be seen whether Square Enix will take advantage of the State of Play or favor the Summer Game Fest conference, like a certain FF9 Remake mentioned in the Nvidia leak. Forspoken could also be a candidate for this SoP, just to recall its PS5 console exclusivity.
The return of Hogwarts Legacy and Stray? Third-party games in the spotlight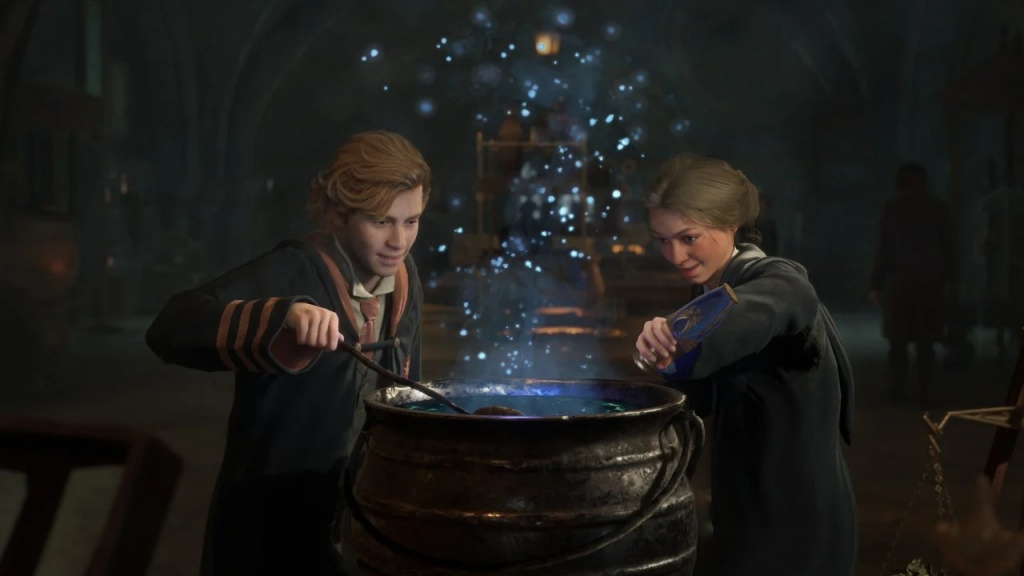 And the other partner games? Hogwarts Legacy could make an appearance there, especially since Sony has a partnership with Warner for the marketing aspect of the game. A certain Street Fighter 6 is also expected to present itself with a mouth-watering trailer. fighting game fans.
The independent scene should also be highlighted, and we can hope for a return of Little Devil Inside with a release date. Ditto for Stray , the cute cyberpunk game with the little cat, which could land on July 19 according to several leaks. Obviously, we are not immune to some surprises with the reveals of new partner games.
Can we expect God of War Ragnarok and The Last of Us Remake?
The big question is will the PS5 exclusives still make an appearance? If there is one that players are eagerly awaiting, it is God of War Ragnarok. If nothing suggests such an announcement, Sony may be saving a "one more thing" of size for the end. We know that the game could soon announce its release date, presumed for next September. Especially since God of War will be offered on PS Plus in June 2022 , a strategy that the publisher had employed when announcing the launch period for The Last of Us 2.
And speaking of Naughty Dog's cult license, a certain The Last of Us Remake is also expected at the turn. Bloomberg confirmed its existence some time ago and since we know that it could be accompanied by TLOU 2's multiplayer, the Factions mode. If PlayStation's home exclusives aren't showing up, it's likely that some will be kept warm for the Summer Game Fest conference or for the back-to-school PlayStation Showcase.
Is Final Fantasy XVI a good video game?
Final Fantasy XVI is not a very well known video game at the moment, so we'd rather not get involved. There are hundreds of new games every day and our editors haven't heard enough about Final Fantasy XVI to offer a full review yet. If the game continues to make itself known in the coming months, we will of course offer a detailed review and a note on whether or not you should play it. But for now, all we can say is that Final Fantasy XVI is a niche game, try it for yourself and make your own opinion, we hope you will have fun with it!
Can I play Final Fantasy XVI with my friends?
No, as far as we know, there is no multiplayer mode for Final Fantasy XVI, you'll have to lend the controller to each other and take turns playing! We hope that a multiplayer mode will be available thanks to a next update, a remake or even a sequel, who knows!
Is Final Fantasy XVI available on multiple platforms?
Yes, the game Final Fantasy XVI is developed to be compatible with PC (Microsoft Windows) and PlayStation 5. It's quite handy to be able to play it on several different consoles, thanks to the Square Enix Creative Business Unit III development studio!
Is Final Fantasy XVI a recent game?
Yes, Final Fantasy XVI is not yet released. It will be launched in most regions on Jun 22nd 2023. Still 2 months 20 days to wait!
Final Fantasy XVI will be released on PC (Microsoft Windows) and PlayStation 5.
Is there an official website for Final Fantasy XVI?
Yes Final Fantasy XVI has its own official website! You can find it by clicking here.
Is there a forum on the internet to discuss the game Final Fantasy XVI?
No, according to our information, Final Fantasy XVI does not yet have a forum or subreddit clearly identified to the community. However, it is possible that you can find one by searching on your favorite search engine, which we invite you to do! You can also look at social networks, indeed many groups exist for example on Facebook to allow communities to exchange between enthusiasts.
Is Final Fantasy XVI compatible with VR?
No, Final Fantasy XVI is not currently compatible with virtual reality, but we hope that one day it will be possible to play it with this new technology!
Does the game Final Fantasy XVI have other names around the world?
Yes, the game is also known by these names around the world:
FFXVI (Abbreviation)
Final Fantasy 16 (Alternative spelling)
FINAL FANTASY XVI (Stylized title)

What are similar games to Final Fantasy XVI?
Final Fantasy XVI is a game similar to God Eater 3, Oriental Blue, Shadows: Awakening, The Elder Scrolls VI, Eternity: The Last Unicorn, Dragalia Lost, Anima: Gate of Memories - The Nameless Chronicles, The Elder Scrolls: Blades, Torchlight III and Rangers of Oblivion, if you liked Final Fantasy XVI, you will surely love this list of games we just mentioned! You can find our dedicated portals by clicking on the name of the games, and make your own opinion very quickly!
×