All owners of a Nintendo Switch, Nintendo Switch Lite and Nintendo Switch OLED console can immediately download the 14.0.0 update. The latter probably only brings a really striking new feature. Indeed, it is now possible to create groups in order to store our games.
A finally more ergonomic interface
To create a group, you must first go to the "All software" section of your console and then press the L key. You can then place games in a folder before renaming it. Note that to access your groups, you must go to "All software". Once the first one has been created, you will be able to design others by pressing "+" in the menu dedicated to groups.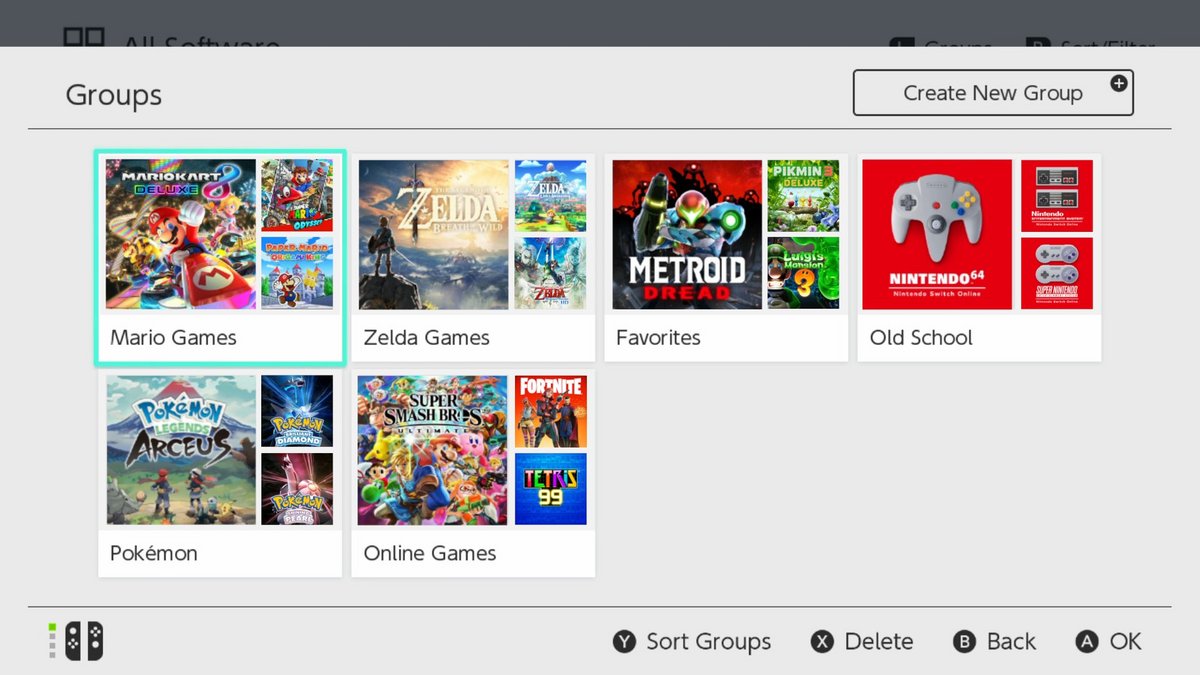 It's a nice development, but we would have liked to see the groups appear directly in the main menu of the Switch. The 14.0.0 update also brings improvements to Bluetooth headsets , notably increasing their maximum volume.