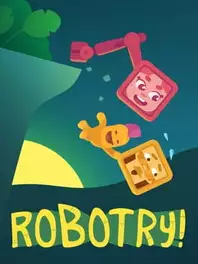 Robotry!
Genres: Platform, Indie
Platforms: PC (Microsoft Windows), Xbox One, Nintendo Switch
Wreak havoc in a physics-based world! Walk, jump, kick, grab and throw by directly controlling each leg. Go from a glitching toddler to a somersaulting acrobat in the story mode, or tackle your friends in multiplayer versus modes.
Released on Oct 26th 2022
×