One of the game's secret mechanics, which is actually quite obvious if you pay attention, comes from the bumper obstacles that are featured in some of the maps. These bumpers consist of tall round posts that are cushioned and send you bouncing in the opposite direction whenever you come into touch with them. When employed properly, you can actually run faster for a brief period of time by running into these barriers in a way that sends you flying forward.
The bounce pads, which are in the form of enormous buttons and are located at the very top of these bumpers' structures, are actually where their secret is kept. It's possible to use these bounce pads, and if you do, they will launch you into the air at a fast rate of speed. These bumpers frequently allow you to totally avoid large portions of their respective maps when used properly.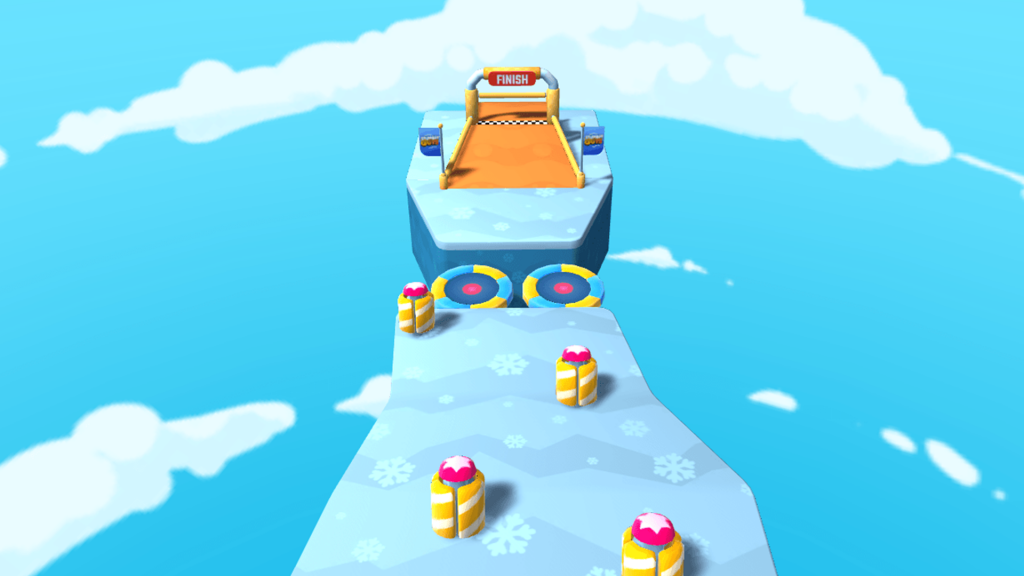 Try to jump and dive at the bounce pad on top whenever you're approaching a bumper from a higher height; chances are, you'll receive a boost forward that will allow you to overtake your competitors in your races.
How to run faster in Stumble Guys ?!
As you may have already seen, all players in Stumble Guys have the same character speed, and there isn't any method to raise it normally, with the exception of the sporadic boost pads found in levels like Super Slide and the use of the moving floors in maps like Spin Go-Round. This does not, however, preclude the possibility of gaining more speed by carefully planning your strategy and utilizing the stage's obstacles.
The previous item on this list is a fantastic illustration of how to use the challenges to your advantage. You can actually obtain a short-term speed increase by racing into the bumpers at the perfect angle. Similar to this, you can exploit different obstacles like the rotating hammers in Cannon Climb or the spinning logs in Spin Go-Round to propel yourself forward and gain the upper hand.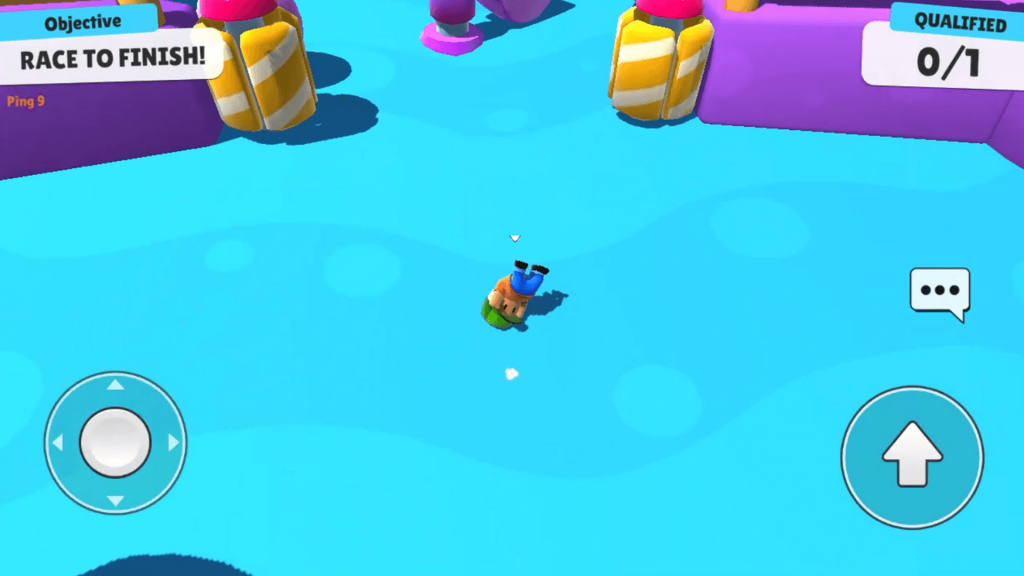 You accomplish this by just running a little bit past the barriers while standing so that the revolving components smack you from behind and launch you forward. Naturally, you won't be able to regulate your momentum while in the air, and you'll almost certainly end up falling from the map. However, with sufficient practice, you'll consistently launch correctly and outdistance your competitors.
Is Stumble Guys a good video game?
Yes Stumble Guys is a good video game, we had a lot of fun playing it! That's why we decided to give it a 66% rating. If you want to try it, and if you have already enjoyed similar games, we are sure you will have a great time on this game! Of course, Stumble Guys has its flaws, and we even noticed some mini bugs while playing it for several hours, but all this is also part of the charm and it doesn't take anything away from the pleasure of playing.
Can I play Stumble Guys with my friends?
Yes, you can play Stumble Guys multiplayer with your friends! So think about it the next time you have a party at home, it can be a great opportunity to have a great time with your friends and family, while determining who is the best at Stumble Guys!
Is Stumble Guys available on multiple platforms?
Yes, the game Stumble Guys is developed to be compatible with PC (Microsoft Windows), Xbox One, Xbox Series X|S, Android and iOS. It's quite handy to be able to play it on several different consoles, thanks to Kitka Games, Kitka Games development studios!
Is Stumble Guys a recent game?
Yes, Stumble Guys is a recent game, it was launched in most regions on Sep 24th 2020, 3 years 9 days ago.
Stumble Guys has been released on PC (Microsoft Windows), Xbox One, Xbox Series X|S, Android and iOS.
Is there an official website for Stumble Guys?
Yes Stumble Guys has its own official website! You can find it by clicking here.
Is there a forum on the internet to discuss the game Stumble Guys?
Yes there is a website where Stumble Guys fans can meet to discuss and exchange content, tips and advice on the game. It's on the Reddit website and you can find this Subreddit by clicking here.
Is Stumble Guys compatible with VR?
No, Stumble Guys is not currently compatible with virtual reality, but we hope that one day it will be possible to play it with this new technology!
Does the game Stumble Guys have other names around the world?
Yes, the game is also known by these names around the world:
Stumble Guys: Multiplayer Royale (Alternative title)

What are similar games to Stumble Guys?
Stumble Guys is a game similar to Toby: The Secret Mine, Forgotton Anne, Planet Alpha, Pepper Grinder, Super Fancy Pants Adventure, Semblance, Pikuniku, Dream Alone, Apsulov: End of Gods and Havocado, if you liked Stumble Guys, you will surely love this list of games we just mentioned! You can find our dedicated portals by clicking on the name of the games, and make your own opinion very quickly!
×