Are you tired of starting games alone and want to share an adventure with a friend on The Sims 4 ? In this guide, we give you some tips for using a mod that unofficially allows you to start a multiplayer game.
How to play multiplayer on The Sims 4?
It's not officially possible to play Sims 4 in multiplayer, but some very talented people have managed to create a mod that will help you play with friends. Indeed, thanks to SimSync you will no longer have to play alone.
The mod seems to be regularly updated, so don't worry about it being neglected like many other mods. However, it must be configured so that your game is as peaceful as possible. We would still like to point out that the use of mods can be synonymous with hacking attempts or loss of data, so by using the mod that we will present to you below you are aware of the risks involved.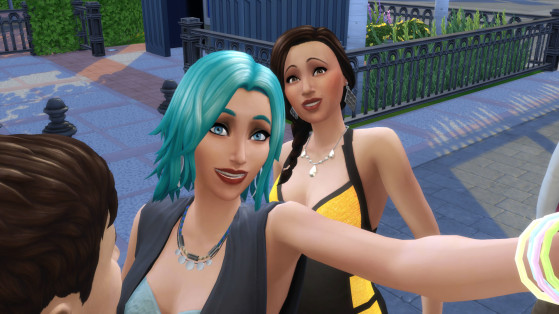 How to configure SimSync?
First of all, you will have to install the application . The latter has its own launcher and will ask you to enter an email address so that you can create an account. Many sites were suspicious of this application, but after much research and analysis, it turns out to be completely reliable. However, to avoid loss of personal data, we advise you to create an email address that you will only use for this mod and to prepare a backup of your games in another file on your PC, so that no data problem missing does not arise.
Once you have done all this, you will need to tell the application the path to your game (C:\...Origin Games/The Sims4) and saves (C:\...Documents\Electronic Arts\The Sims 4) that are on in your folders.
If you join a person, you can join them by entering the code they will give you in the "Connect" section. But if you are the host, you will have several things to do.
When you create a game, keep in mind that it is limited to two people and the players must have the same extensions. If you ever have extensions that your friend does not have, SimSync will offer to deactivate them temporarily, while you play with your loved one. Once this configuration is done, the host will only have to give the code to the person who wishes to join the server via the Connect menu.
Once the game is set up, SimSync will launch your game and you can start your adventure with some company.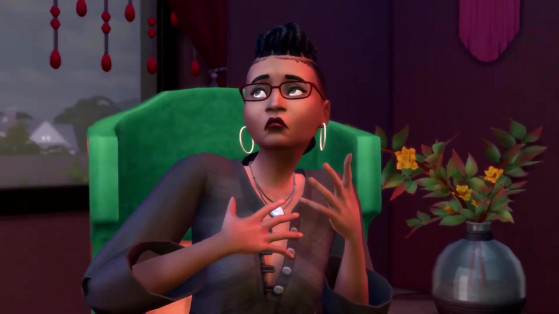 The risks of SimSync and other mods
The launcher may ask you to open ports through Windows Firewall, but this may leave your computer vulnerable to a number of viruses and intrusion attempts. So if you are not familiar with this aspect, we invite you not to get into it.
Apart from this aspect which can cool more than one, many people have been able to use this mod without problem. As long as you choose the same extensions as your friend, you will be able to play without any problem.
Is The Sims 4 a good video game?
Yes The Sims 4 is a great video game, we are proud to have given it a rating of 70%. Any good gamer must have played The Sims 4 at least once in his life, we can even fully consider it as one of the best games of the genre! In short, it is a must and you must try it if you have the opportunity!
Can I play The Sims 4 with my friends?
No, as far as we know, there is no multiplayer mode for The Sims 4, you'll have to lend the controller to each other and take turns playing! We hope that a multiplayer mode will be available thanks to a next update, a remake or even a sequel, who knows!
Is The Sims 4 available on multiple platforms?
Yes, the game The Sims 4 is developed to be compatible with PC (Microsoft Windows), PlayStation 4, Xbox One, PlayStation 5, Xbox Series X|S and Mac. It's quite handy to be able to play it on several different consoles, thanks to The Sims Studio, Maxis development studios!
Is The Sims 4 a recent game?
No, The Sims 4 is not a recent game, it was launched in most regions on Sep 02nd 2014, 9 years 28 days ago.
The Sims 4 has been released on PC (Microsoft Windows), PlayStation 4, Xbox One, PlayStation 5, Xbox Series X|S and Mac.
Is there an official website for The Sims 4?
Yes The Sims 4 has its own official website! You can find it by clicking here.
Is there a forum on the internet to discuss the game The Sims 4?
Yes there is a website where The Sims 4 fans can meet to discuss and exchange content, tips and advice on the game. It's on the Reddit website and you can find this Subreddit by clicking here.
Is The Sims 4 compatible with VR?
No, The Sims 4 is not currently compatible with virtual reality, but we hope that one day it will be possible to play it with this new technology!
Does the game The Sims 4 have other names around the world?
Yes, the game is also known by these names around the world:
Sims 4 (Abbreviation)
The Sims 4 (Alternative title)
模拟人生4 (Chinese title - simplified)
模擬市民4 (Chinese title - traditional)
De Sims 4 (Dutch title)
Les Sims 4 (French title)
Die Sims 4 (German title)
ザ シムズ4 (Japanese title - original)
ザ・シムズ4 (Japanese title - original)
심즈 4 (Korean title - alternative)
Los Sims 4 (Spanish title)
Olympus (Working title)

What are similar games to The Sims 4?
The Sims 4 is a game similar to Life is Feudal: Your Own, Borderlands 3, Force of Nature, Cooking Simulator, Citadel: Forged With Fire, Eternity: The Last Unicorn, Dude Simulator 2, Eve: Echoes, Hytale and Baldur's Gate 3, if you liked The Sims 4, you will surely love this list of games we just mentioned! You can find our dedicated portals by clicking on the name of the games, and make your own opinion very quickly!
×