In the absence of E3 , Summer Game Fest 2022 will be June's only huge gaming event. And like the year before, Geoff Keighley, host and organizer of the show, persuaded many publishers and studios to make announcements there.
Industry greats at Summer Game Fest 2022
Geoff Keighley has brought together the industry's Avengers and announced that it has teamed up with more than 30 partners to celebrate video games in an even more spectacular show . The first participants were introduced through a tweet from the organizer. Here is the (incomplete) list:
playstation
Xbox
Square-Enix
SEGA
2K
Warner Bros Games
Capcom
Activision
Atlus
bandai namco
Bloober Team
Coffee Stain
Deep Silver
Developer Digital
Digital Extremes
Dotemu
EA
Epic Games
Focus Entertainment
Frost Giant Studios
Level Infinite
Mediatonic
miHoYo
netflix
Raw Fury
Samsung
Skybound Games
Steam
Studio MDHR
TribeccaFestival
Among the major manufacturers, only Nintendo is absent from the line-up. However, we can see PlayStation, an error or a surprise to come? For the past few hours, Sony Interactive Entertainment has updated the promotional materials for its State of Play this Thursday, June 2, to be encompassed within the event. Because of this, you don't necessarily have to expect any big PS5 announcements during the opening night of the Summer Game Fest 2022 which will take place next week.
This remark also applies to the Tribeca Festival which will run from Wednesday June 8 to Sunday June 19, 2022. During this meeting, there will be several demos includingthat of A Plague Tale: Requiem .
Silent Hill 2 Remake formalized during the SGF?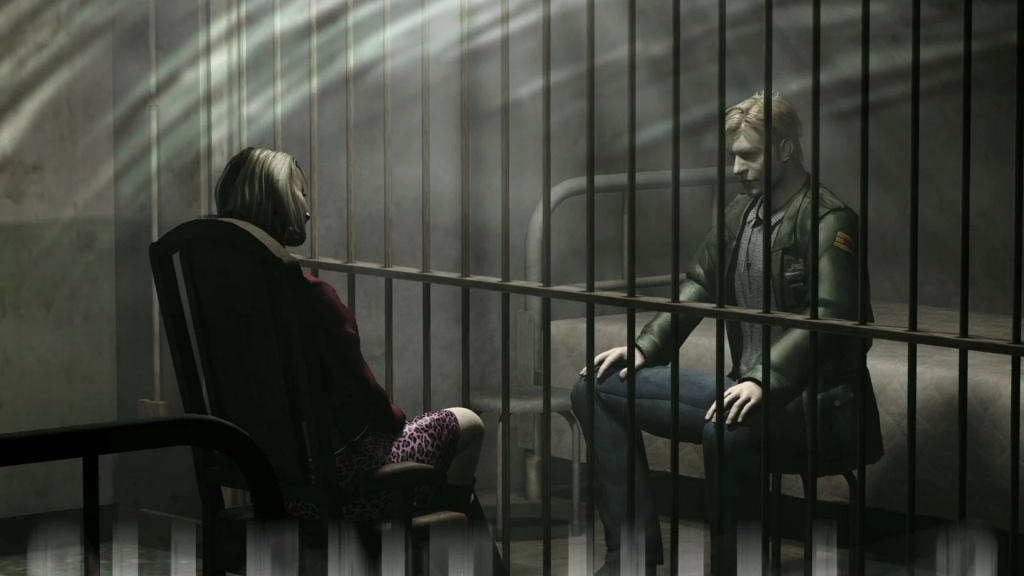 Why wait for Silent Hill 2 Remake during Summer Game Fest 2022? Polish studio Bloober Team will be there. And it's timely, since according to insistent rumors, the developers would work on this new generation version of a survival horror classic.
Kojima Productions, even if it is not on the listing, could also create a surprise with theconfirmation of Death Stranding 2 live.
The opening night of Summer Game Fest 2022 will begin at 8 p.m. on Thursday, June 9.
Is Silent Hill 2 a good video game?
Yes Silent Hill 2 is a great video game, we are proud to have given it a rating of 90%. Any good gamer must have played Silent Hill 2 at least once in his life, we can even fully consider it as one of the best games of the genre! In short, it is a must and you must try it if you have the opportunity!
Can I play Silent Hill 2 with my friends?
No, as far as we know, there is no multiplayer mode for Silent Hill 2, you'll have to lend the controller to each other and take turns playing! We hope that a multiplayer mode will be available thanks to a next update, a remake or even a sequel, who knows!
Is Silent Hill 2 available on multiple platforms?
No, the game Silent Hill 2 is currently only available on PlayStation 2. We hope that Team Silent development studio will release the game on other consoles soon, even if nothing is planned for the moment!
Is Silent Hill 2 a recent game?
No, Silent Hill 2 is not a recent game, it was launched in most regions on Sep 24th 2001, 22 years 9 days ago.
Silent Hill 2 has been released on PlayStation 2.
Is there an official website for Silent Hill 2?
No Silent Hill 2 doesn't have an official website yet, but there are probably fan sites on Google, we invite you to search by yourself. Otherwise you can also find our dedicated portal by clicking here.
Is there a forum on the internet to discuss the game Silent Hill 2?
No, according to our information, Silent Hill 2 does not yet have a forum or subreddit clearly identified to the community. However, it is possible that you can find one by searching on your favorite search engine, which we invite you to do! You can also look at social networks, indeed many groups exist for example on Facebook to allow communities to exchange between enthusiasts.
Is Silent Hill 2 compatible with VR?
No, Silent Hill 2 is not currently compatible with virtual reality, but we hope that one day it will be possible to play it with this new technology!
Does the game Silent Hill 2 have other names around the world?
Yes, the game is also known by these names around the world:
SH2 (Acronym)
寂静岭2 (Chinese title - simplified)
サイレントヒル2 (Japanese title - original)
Sairento Hiru 2 (Japanese title - romanization)
사일런트 힐 2 (Korean title)

What are similar games to Silent Hill 2?
Silent Hill 2 is a game similar to Dead Space, Silent Hill, Silent Hill 3, Dishonored, BioShock Infinite, Max Payne 3, Wolfenstein: The New Order, The Vanishing of Ethan Carter, Steins;Gate and Soma, if you liked Silent Hill 2, you will surely love this list of games we just mentioned! You can find our dedicated portals by clicking on the name of the games, and make your own opinion very quickly!
×