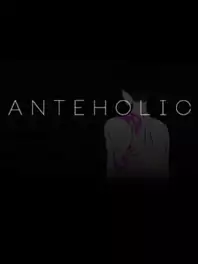 Ante Holic
Genres: Indie, Visual Novel
Platforms: PC (Microsoft Windows), Mac, Linux
Once, there was a man.

...This is how every tale starts, just like every other. And this story is just like every other - people getting killed, cops trying to catch the perp.

In this story, Sungmin Park (an ordinary human with strange markings) is working together with Clyde Martin (a demon with a bad temper) as consultants of the Elón State Police to solve the murder of Samantha Liebrecht.

Sungmin, who's not from Elón, encounters supernatural things, twisted politics, and the worst of them all: humans.
Released on Jul 31st 2018
Summary:
Ante Holic is a small prequel to Ego Holic, set in the same universe, featuring 11k words, 15 CGs, painted backgrounds noir-style and grumpy demons.

×