It seemed far too good to be true! Recently, hackers created a fake website for a fake video game called Pokémon Trading Card, based on Pokémon NFT cards. Although the game looked very promising, it was actually a trap and players ended up getting hacked!
Unfortunately for the victims of this massive piracy, the game does not exist, and the official-looking site only allowed users to download a PC version of the game. However, when you install the so-called game, a fake add-on called NetSupport Manager was installed instead, giving the user's PC a backdoor to hack into later.
It's a safe bet that the hackers were targeting the players' cryptocurrency wallets and NFTs. Indeed, this can represent a lot of money, and in case of a hacking people have no recourse. The perfect crime that has many victims who are blockchain enthusiasts.
By using this backdoor, hackers can gain remote access to your computer and, therefore, to your sensitive data. They can also increase the vulnerability of your PC to cyber attacks. In other words, a serious inconvenience that, fortunately, ASEC, a platform of cyber security professionals, has noticed and highlighted.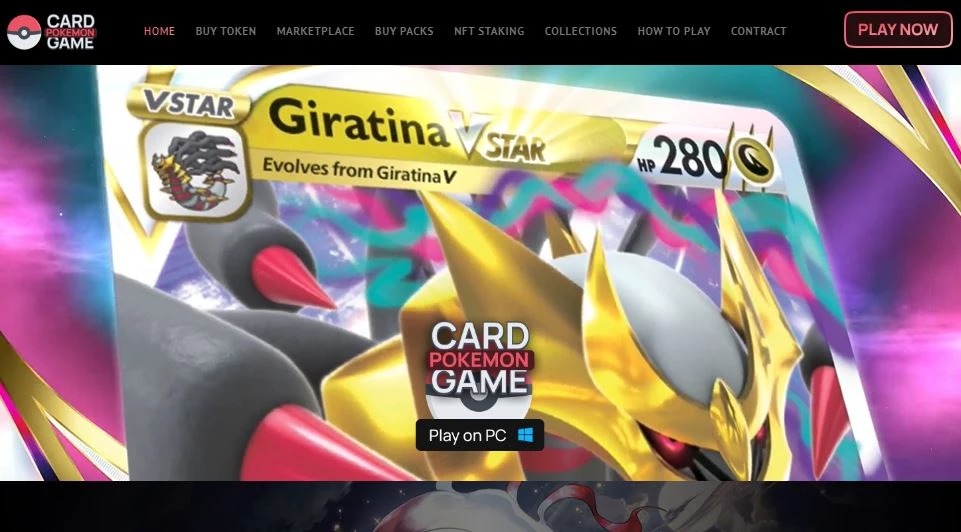 ASEC's experts point to the site's extremely attractive design, which included a fake marketplace where players could trade, sell and buy NFTs of Pokémon cards. In order to deceive users, the program to be installed also included a Pokémon symbol, which made the program very believable. Clever work in itself, but clearly completely evil and illegal. 
So be very careful when downloading programs on your computer, a hack can happen very quickly!
Is Pokémon Go a good video game?
Yes Pokémon Go is a good video game, we had a lot of fun playing it! That's why we decided to give it a 64% rating. If you want to try it, and if you have already enjoyed similar games, we are sure you will have a great time on this game! Of course, Pokémon Go has its flaws, and we even noticed some mini bugs while playing it for several hours, but all this is also part of the charm and it doesn't take anything away from the pleasure of playing.
Can I play Pokémon Go with my friends?
Yes, you can play Pokémon Go multiplayer with your friends! So think about it the next time you have a party at home, it can be a great opportunity to have a great time with your friends and family, while determining who is the best at Pokémon Go!
Is Pokémon Go available on multiple platforms?
Yes, the game Pokémon Go is developed to be compatible with Android and iOS. It's quite handy to be able to play it on several different consoles, thanks to The Pokémon Company and Niantic Labs development studios!
Is Pokémon Go a recent game?
No, Pokémon Go is not a recent game, it was launched in most regions on Jul 06th 2016, 7 years 2 months 29 days ago.
Pokémon Go has been released on Android and iOS.
Is there an official website for Pokémon Go?
Yes Pokémon Go has its own official website! You can find it by clicking here.
Is there a forum on the internet to discuss the game Pokémon Go?
Yes there is a website where Pokémon Go fans can meet to discuss and exchange content, tips and advice on the game. It's on the Reddit website and you can find this Subreddit by clicking here.
Is Pokémon Go compatible with VR?
No, Pokémon Go is not currently compatible with virtual reality, but we hope that one day it will be possible to play it with this new technology!
Does the game Pokémon Go have other names around the world?
Yes, the game is also known by these names around the world:
PoGo (Acronym)
Pokemon Go (Alternative spelling)
Pokémon GO (Stylized title)

What are similar games to Pokémon Go?
Pokémon Go is a game similar to Life is Feudal: Your Own, Pokémon Moon, Borderlands 3, Death Stranding, Legrand Legacy, Force of Nature, Children of Morta, The Elder Scrolls VI, The Elder Scrolls: Blades and Pokémon Shield, if you liked Pokémon Go, you will surely love this list of games we just mentioned! You can find our dedicated portals by clicking on the name of the games, and make your own opinion very quickly!
×