Sometimes in winter, you don't want to get out of bed at all! Well, if you had a bed for gamers, you could really stay in it during all your holidays!
Indeed, the internet user Krawboi posted on Reddit today some pictures of a really amazing bed. 2 integrated screens, speakers, mattresses, cushions, a place to put cups, a place to store your controllers and your keyboard as well as a place to put your phone... It's all there!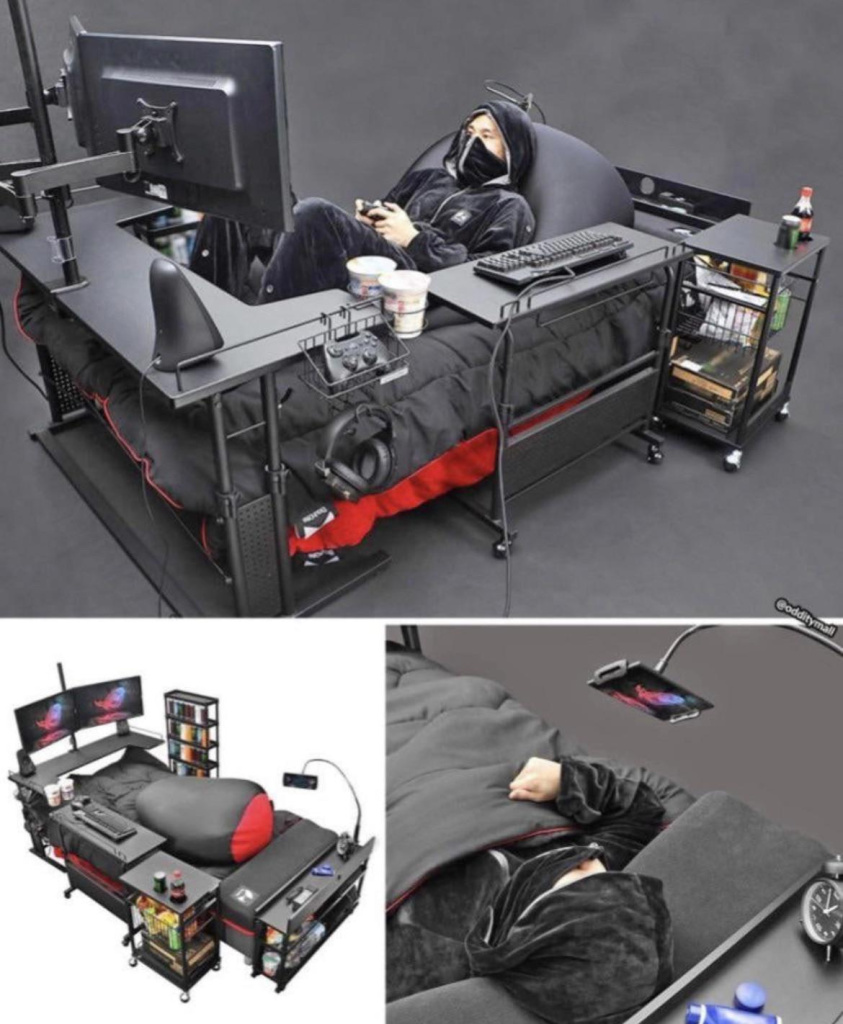 Just imagine being able to enjoy your console, your computer, your phone while being warm in your room while it's raining outside. Whether it's a long RPG or even a FPS, we all want to be warm when we play, so it's only natural that products like this exist now.
Even if this bed can make you dream at first glance, many internet users have asked themselves if it was really good for your health to live like this without moving all day!
We're not going to judge, everyone does what they want and we understand if you ordered a bed like this for Christmas!
Of course, you still have to go out for a shower from time to time, but everyone does what they want, we don't judge anyone!
By the way, what did you get for Christmas? Tell us on social networks using the #GamingChristmas !
And before we leave this article, we'd like to inform you that if you didn't get a gift this Christmas, you can still go and get your free game on the Epic Games Store. For a few more hours you can get Metro Last Light Redux for free, it's a great opportunity to keep yourself busy until the start of the new school year 2023!