As the very serious GamesIndustry reports , Elden Ring is a hit in Europe. And as surprising as it may seem, it is the PC which represents the majority of sales with 44% of the total . A crazy figure which can be explained in particular by the very good representation of the PC in Germany and England in particular as well as the countries of the North.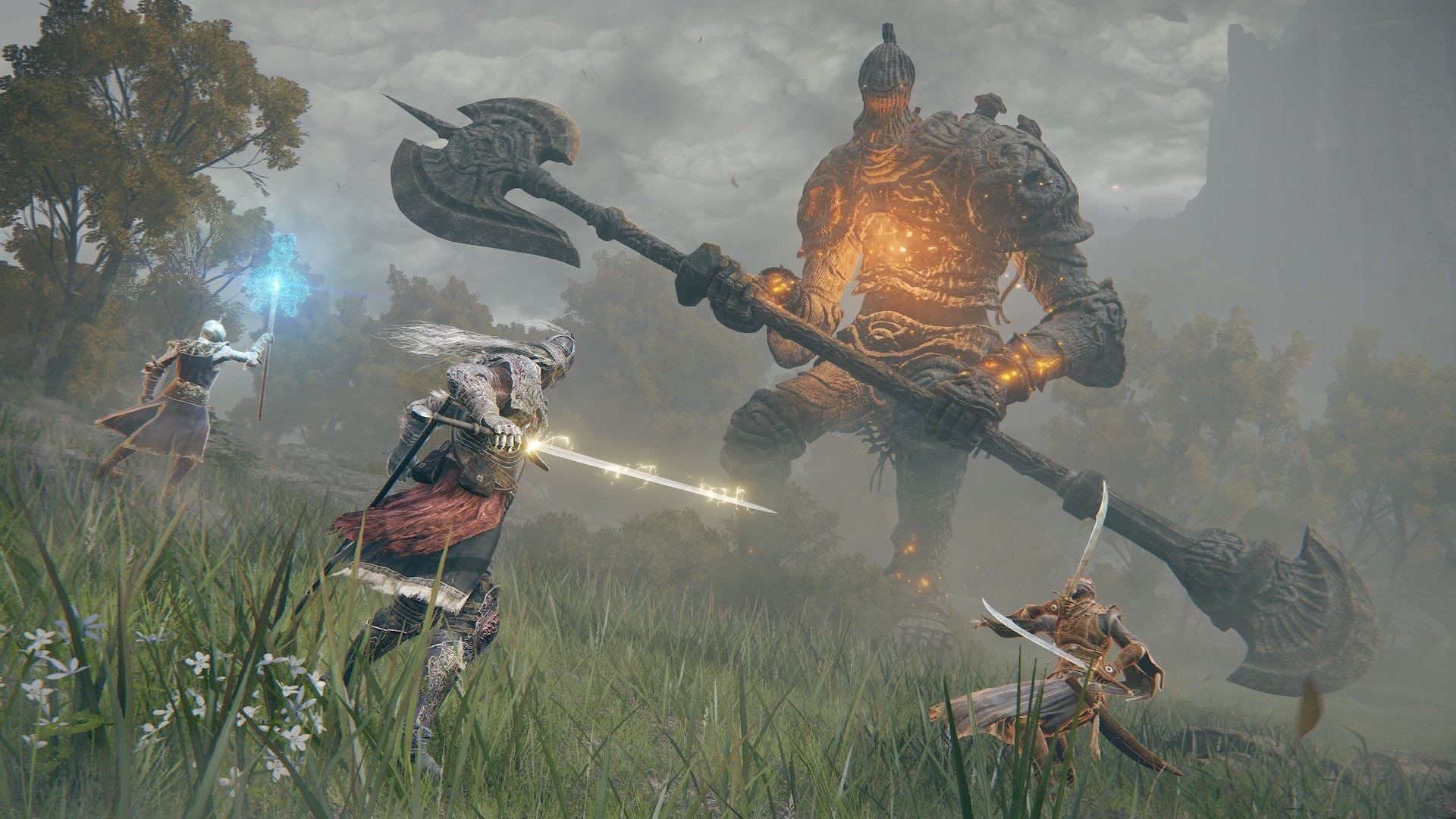 PC leads for Elden Ring, followed by PS5
If the PC represents 44% of Elden Ring sales, the PS5 is just behind with 27% of sales . Then we can find the Xbox Series (16% of sales) then the PS4 with 16% of sales. Results that seem quite consistent. Further proof that the PC is becoming more and more fundamental in the video game market.
Under these conditions, we understand better why Sony wants to release its excluded PCs. Business is business. And the money unfortunately does not fall from the sky.
The record game
We can also learn that this is the biggest new IP in Europe since The Division in 2016 and the best launch since Call of Duty Vanguard . It's a safe bet that we'll be hearing about Elden Ring for a long time to come.
Is Elden Ring a good video game?
Yes Elden Ring is a great video game, we are proud to have given it a rating of 96%. Any good gamer must have played Elden Ring at least once in his life, we can even fully consider it as one of the best games of the genre! In short, it is a must and you must try it if you have the opportunity!
Can I play Elden Ring with my friends?
Yes, you can play Elden Ring multiplayer (online) with your friends! So think about it the next time you have a party at home, it can be a great opportunity to have a great time with your friends and family, while determining who is the best at Elden Ring!
Is Elden Ring available on multiple platforms?
Yes, the game Elden Ring is developed to be compatible with PC (Microsoft Windows), PlayStation 4, Xbox One, PlayStation 5 and Xbox Series X|S. It's quite handy to be able to play it on several different consoles, thanks to the FromSoftware development studio!
Is Elden Ring a recent game?
Yes, Elden Ring is a recent game, it was launched in most regions on Feb 25th 2022, 1 year 26 days ago.
Elden Ring has been released on PC (Microsoft Windows), PlayStation 4, Xbox One, PlayStation 5 and Xbox Series X|S.
Is there an official website for Elden Ring?
Yes Elden Ring has its own official website! You can find it by clicking here.
Is there a forum on the internet to discuss the game Elden Ring?
Yes there is a website where Elden Ring fans can meet to discuss and exchange content, tips and advice on the game. It's on the Reddit website and you can find this Subreddit by clicking here.
Is Elden Ring compatible with VR?
No, Elden Ring is not currently compatible with virtual reality, but we hope that one day it will be possible to play it with this new technology!
Does the game Elden Ring have other names around the world?
Yes, the game is also known by these names around the world:
艾爾登法環 (Chinese title - traditional)
ELDEN RING デジタルデラックスエディション (Japanese title - original)
エルデンリング (Japanese title - translated)
엘든 링 (Korean title)
엘든 링 (Korean title - unofficial)
Great Rune (Other)
ELDEN RING (Stylized title)

What are similar games to Elden Ring?
Elden Ring is a game similar to Borderlands 3, Pokémon Sword, Dragon: Marked for Death, The Elder Scrolls VI, Eternity: The Last Unicorn, Anima: Gate of Memories - The Nameless Chronicles, The Elder Scrolls: Blades, Remnant: From the Ashes, Torchlight III and Pokémon Shield, if you liked Elden Ring, you will surely love this list of games we just mentioned! You can find our dedicated portals by clicking on the name of the games, and make your own opinion very quickly!
×