Would you like to use Pidia 's merchant services on Elden Ring , but you don't know where or how to meet him? In this guide, we explain how to meet him.
How to meet Pidia?
In order for you to meet Pidia, note that you must have done the Academy, but also the Manor of Caria. You need to be in the Three Sisters area within Liurnia to find it.
By being outside the manor, on the southwestern part of the wall, you will be able to come across a part of the manor that you cannot reach when you are within it. Then, all you have to do is drop onto the wooden scaffolding until you come to a small opening with a ladder.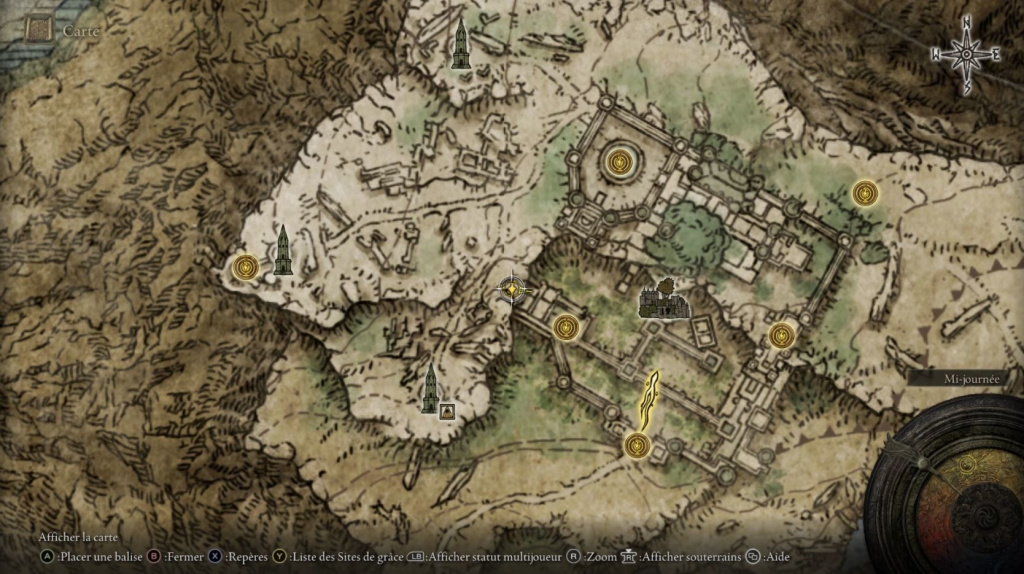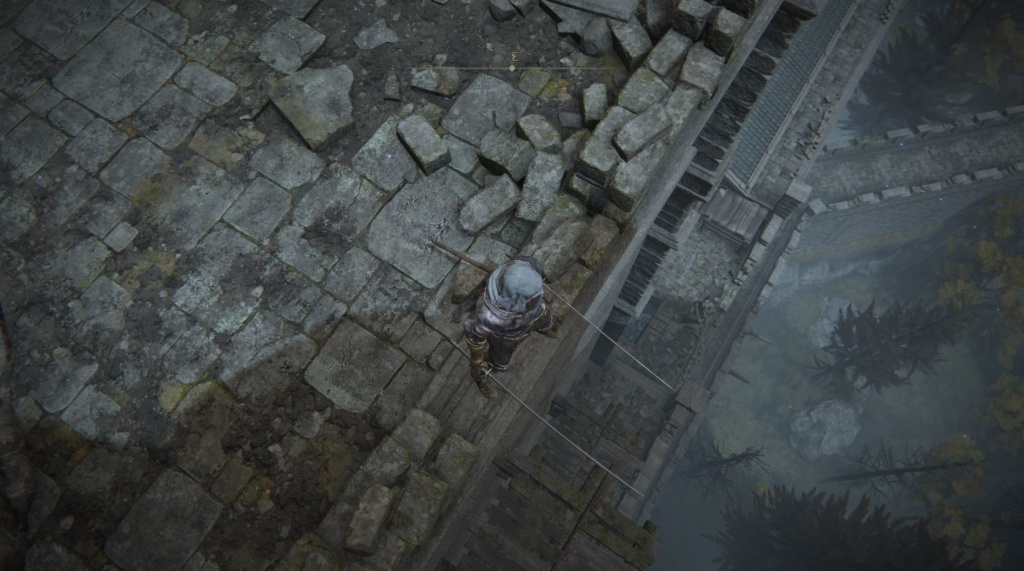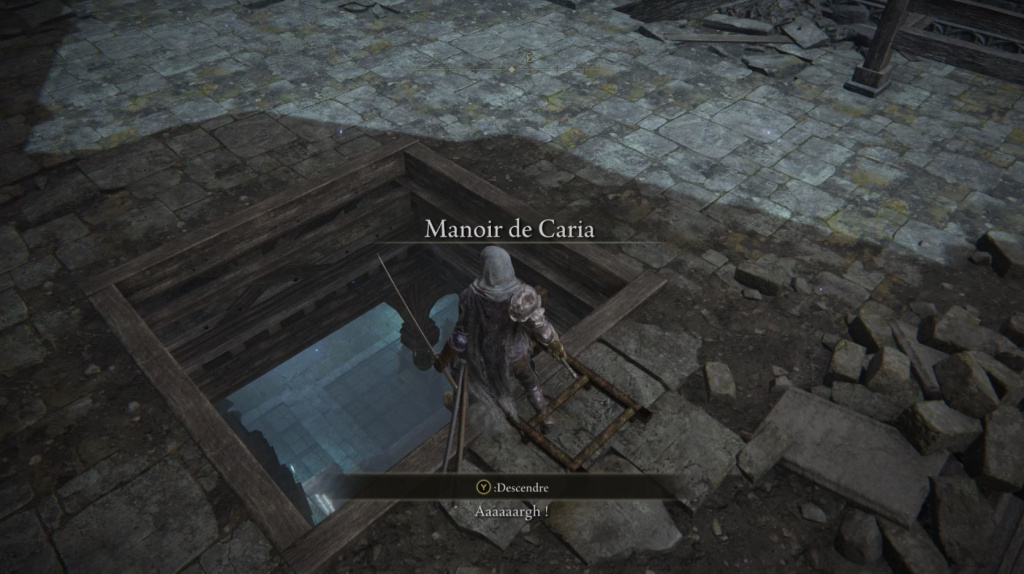 At the bottom of the ladder, you can find Pidia who has a shop allowing you to obtain a Larval Tear , the Ashes of War: Caria's Retaliation, the Craftsman's Manual for Shardstones (7) and other objects of all kinds.
Be careful, you will no longer be able to use his shop when Seluvis is dead. That's why we invite you to visit him when you've completed Caria Manor. Indeed, the latter will also be found dead and his last service will be to give you his Cinerary Pearl as well as the Puppet of Dolores the Silent Arrow.
As a reminder, within the Caria Manor, it is possible to find one of the legendary weapons, Sword of Burning Night , which will allow you to unlock the "Legendary Weapons" trophy . Within the Three Sisters, you can meet the iconic Ranni to continue his quest.
Is Elden Ring a good video game?
Yes Elden Ring is a great video game, we are proud to have given it a rating of 96%. Any good gamer must have played Elden Ring at least once in his life, we can even fully consider it as one of the best games of the genre! In short, it is a must and you must try it if you have the opportunity!
Can I play Elden Ring with my friends?
Yes, you can play Elden Ring multiplayer (online) with your friends! So think about it the next time you have a party at home, it can be a great opportunity to have a great time with your friends and family, while determining who is the best at Elden Ring!
Is Elden Ring available on multiple platforms?
Yes, the game Elden Ring is developed to be compatible with PC (Microsoft Windows), PlayStation 4, Xbox One, PlayStation 5 and Xbox Series X|S. It's quite handy to be able to play it on several different consoles, thanks to the FromSoftware development studio!
Is Elden Ring a recent game?
Yes, Elden Ring is a recent game, it was launched in most regions on Feb 25th 2022, 1 year 7 months 8 days ago.
Elden Ring has been released on PC (Microsoft Windows), PlayStation 4, Xbox One, PlayStation 5 and Xbox Series X|S.
Is there an official website for Elden Ring?
Yes Elden Ring has its own official website! You can find it by clicking here.
Is there a forum on the internet to discuss the game Elden Ring?
Yes there is a website where Elden Ring fans can meet to discuss and exchange content, tips and advice on the game. It's on the Reddit website and you can find this Subreddit by clicking here.
Is Elden Ring compatible with VR?
No, Elden Ring is not currently compatible with virtual reality, but we hope that one day it will be possible to play it with this new technology!
Does the game Elden Ring have other names around the world?
Yes, the game is also known by these names around the world:
艾尔登法环 (Chinese title - simplified)
艾爾登法環 (Chinese title - traditional)
ELDEN RING デジタルデラックスエディション (Japanese title - original)
エルデンリング (Japanese title - translated)
엘든 링 (Korean title)
엘든 링 (Korean title - unofficial)
Great Rune (Other)
ELDEN RING (Stylized title)

What are similar games to Elden Ring?
Elden Ring is a game similar to Borderlands 3, Immortal: Unchained, Dragon: Marked for Death, The Elder Scrolls VI, Eternity: The Last Unicorn, Warhammer: Chaosbane, The Elder Scrolls: Blades, Torchlight III, Hytale and Pokémon Shield, if you liked Elden Ring, you will surely love this list of games we just mentioned! You can find our dedicated portals by clicking on the name of the games, and make your own opinion very quickly!
×