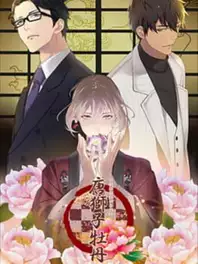 Shinoda Shinjuku Tantei Jimusho Karajishi Botan
Genre: Visual Novel
Platform: PC (Microsoft Windows)
The protagonist - Usui Yoshihito works at Shinoda Shinjuku Detective Agency.
The agency received a classified assignment from the Shinjuku Central PD.
A joint-investigation behind the wide-spread drug smuggling route within Shinjuku area.

His partner from the police department, Agumo is a diligent detective.
Having a shady past, he feels umcomfortable working with Agumo,
but the job itself is right up his alley.
Soon, the undercover operation begins.

In the meanwihle, he encounters a mafia named Hata, who seems to know Usui's past...
Released on Oct 26th 2018
×