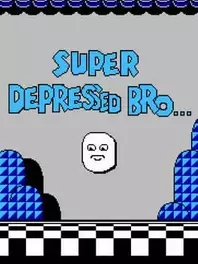 Super Depressed Bro...
Genre: Platform
Platform: Nintendo Entertainment System
Super Depressed Bro is, as the title suggests, a game about depression. There are 8 levels that can be played in any order, but none of them have victory conditions. In other words, there is no way to beat anything. Each level has an item that you can collect, but the items are best thought of as souvenirs.
Released on Feb 06th 2022
×