V Rising , It's early access that's starting to make quite a racket on Twitch and in the charts, we obviously couldn't miss it. It turns out, moreover, that the new project from the Battlerite studio has serious arguments for you to succumb to its charm. But before you jump into the fray, here are a few good things to know during your first hour of gameplay.
The choice of server is important
If you plan to serenely enjoy the PVE content of V Rising, you might as well throw in the direct evidence: absolutely avoid PVP servers , which are already haunts for glory-hungry vampires. And even if you would like to enter the competition, we still advise you to go and get your fangs on pacifist servers to get used to the gameplay of the game. Not that it is particularly complex, but the handicaps linked to your vampire condition and the fights finally quite close to the previous production of Stunlock (Battlerite) require a tad of adaptation.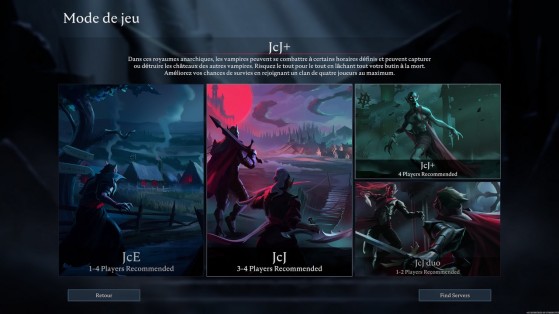 The tutorial ends when you complete the first set
The tutorial area, in which you will necessarily be solo, ends when you will have to collect skins in order to make a futal and a pair of shoes. If you are told this, it is because you may not dare to cross the portal leading to the open world before having completed all the objectives assigned to you. Just keep in mind that V Rising will constantly give you quests to unlock new breadcrumb-style blueprints. The resources needed to craft your equipment can be found on the wolves that populate the starting area of ​​the world.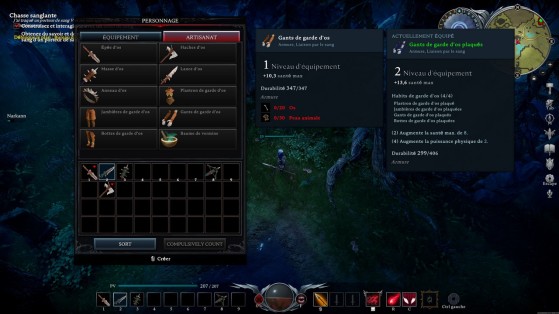 Don't forget, you are a vampire
This is one of the strengths of the game and it is a point to which we risk returning in future guides: your condition as a vampire means that you will have to be careful with trivial things such as the sun, or money, if you plan to survive. It gives rise to interesting game situations and it will also condition your approach to healing and all that stuff . For example, it is possible to expose your veins, so that comrades in bad shape come to draw on your blood reserves to restore theirs.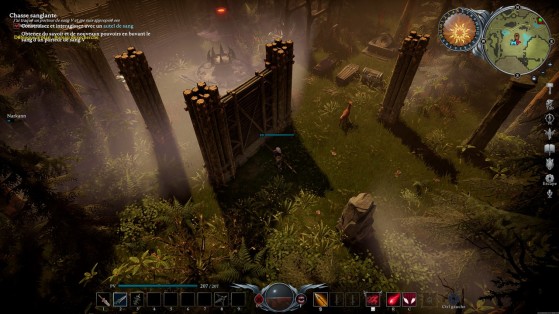 The farm is quite intensive
Playing solo can quickly become boring given the large number of resources required to build new buildings and craft new weapons. We say that with every new survival game, but here it's even more important: you need to play co-op if you want to properly enjoy V Rising and all it has to offer . Sure, there are tricks to speed up your resource gathering a little bit, but nothing that can't replace a few extra pairs of arms.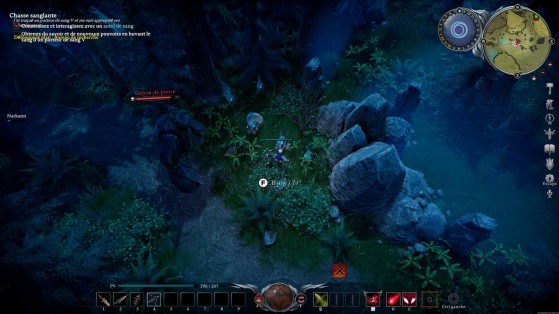 Restart the first hour
Integrating the gameplay of V Rising and all that goes with it may take you a little time to adapt, so we cannot recommend enough that you do "several first hours" before establishing yourself for good on a server . You may also have to try several before you find what suits you: some spots where to put your castle may have already been taken, where the local population may be clumsy... In short, you have captured the idea , the first constructions are done quite quickly, so do not hesitate to start from scratch if you feel it is necessary.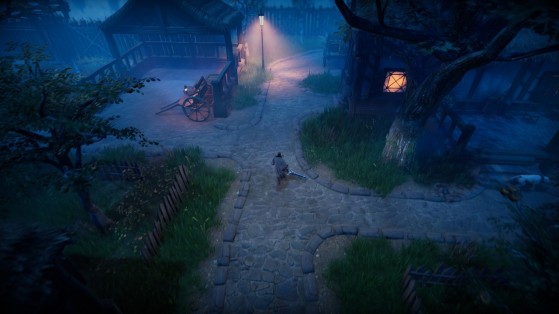 Is V Rising a good video game?
Yes V Rising is a great video game, we are proud to have given it a rating of 76%. Any good gamer must have played V Rising at least once in his life, we can even fully consider it as one of the best games of the genre! In short, it is a must and you must try it if you have the opportunity!
Can I play V Rising with my friends?
Yes, you can play V Rising multiplayer (online) with your friends! So think about it the next time you have a party at home, it can be a great opportunity to have a great time with your friends and family, while determining who is the best at V Rising!
Is V Rising available on multiple platforms?
No, the game V Rising is currently only available on PC (Microsoft Windows). We hope that Stunlock Studios development studio will release the game on other consoles soon, even if nothing is planned for the moment!
Is V Rising a recent game?
Yes, V Rising is a recent game, it was launched in most regions on May 17th 2022, 1 year 4 months 14 days ago.
V Rising has been released on PC (Microsoft Windows).
Is there an official website for V Rising?
Yes V Rising has its own official website! You can find it by clicking here.
Is there a forum on the internet to discuss the game V Rising?
No, according to our information, V Rising does not yet have a forum or subreddit clearly identified to the community. However, it is possible that you can find one by searching on your favorite search engine, which we invite you to do! You can also look at social networks, indeed many groups exist for example on Facebook to allow communities to exchange between enthusiasts.
Is V Rising compatible with VR?
No, V Rising is not currently compatible with virtual reality, but we hope that one day it will be possible to play it with this new technology!
Does the game V Rising have other names around the world?
No, according to our information, there is no other way to name V Rising, or it is very marginal.
What are similar games to V Rising?
V Rising is a game similar to Cyberpunk 2077, Life is Feudal: Your Own, Rising World, Miscreated, Savage Lands, Borderlands 3, Sky Break, Force of Nature, Dude Simulator and Dude Simulator 2, if you liked V Rising, you will surely love this list of games we just mentioned! You can find our dedicated portals by clicking on the name of the games, and make your own opinion very quickly!
×