The CS:GO Major in Antwerp is over and FaZe Clan has been crowned. The atmosphere was crazy and we had the right to a crazy final. Esports with the public is still something! The absentees are always wrong and those who missed the final can only blame themselves. We tell you in 5 points why this victory is historic .
😍THE BEST FANS IN THE WORLD🔥https://t.co/ZoyKYjskQS#PGLMajor

— PGL (@pglesports) May 22, 2022
1) The first victory for the structure
On CS:GO , the circuit can seem complex for the most neophytes. Many tournament organizers coexist and the tournaments follow one another, without there necessarily being a direct relationship between them. But in this continuous whirlwind, there is still one constant: the Majors. Generally, we are entitled to 2 Majors per year (except pandemic) and these represent the Holy Grail. In addition to offering huge cash prizes (over a million dollars ), they also guarantee glory and recognition to the winners. We can hardly do better to shine and inscribe our name in the legend of the game.
FaZe Clan is a well-known structure in the esports universe. The club has teams involved in many games and on CS:GO, she has been participating in tournaments since 2016. Since then, she has had the opportunity to win a lot of tournaments, including the ESL pro League Season 15 or the IEM Katowice this year. But she had never managed to win a Major. At best, she had finished 2nd but here she is now fully in the big leagues.
2) Karrigan's first victory, captain courage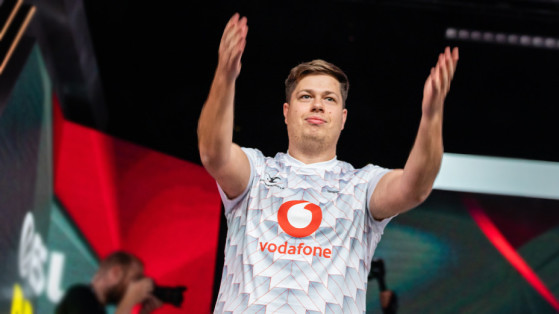 Even though many love s1mple, a large part of the community supported FaZe for one simple and good reason: Finn " karrigan " Andersen. Aged 32, the Danish captain is an old-timer with a career that never ends. Appreciated by all, he went through more prestigious teams than each other: Fnatic, Astralis, mousesport, Team EnVy, FaZe Clan... But despite his longevity and his many successes, he had never managed to lift the cup of a Major. We even thought that over time he was cursed, especially with his second place at the Boston Major in 2018. But the Dane hasn't given up and he's still on top. In the final, he again led his team masterfully with his calls, but he was also at the top mechanically when it was necessary to click on heads. karrigan is a great man in esports and we send him our congratulations.
Let's also take the time to congratulate Håvard " rain " Nygaard. The Norwegian is younger (27 years old) but he is just as venerable... especially because he has been playing for FaZe Clan since 2016. He has experienced everything with the team, rain or shine.
3) The first victory for a "real" international roster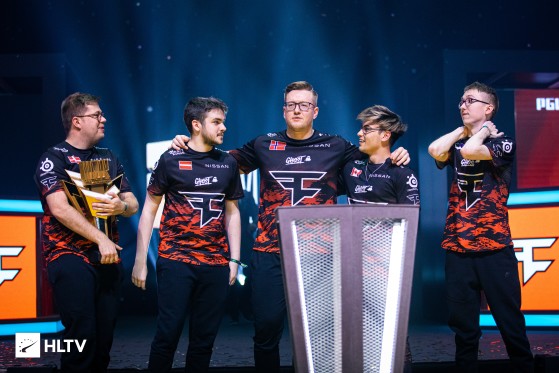 On CS:GO there was an argument that came up before all the Majors when designating the favorites: an international roster has never won a major tournament. The big winners were Poles, French, Brazilians, Americans... There are indeed the somewhat special cases of Navi (2021) or Gambit (2017) which were made up of Russian-speaking players (Russia, Ukraine, Kazakhstan...) , but we couldn't really talk about an international roster.
But this argument will be able to be put in the closet, because it is difficult to do more international than FaZe Clan . There is indeed a Dane, an Estonian, a Norwegian, a Latvian and a Canadian. If we push the logic a little further, we could say that this is a good sign for a certain Franco-Danish roster .
4) A victory of number 1 over number 2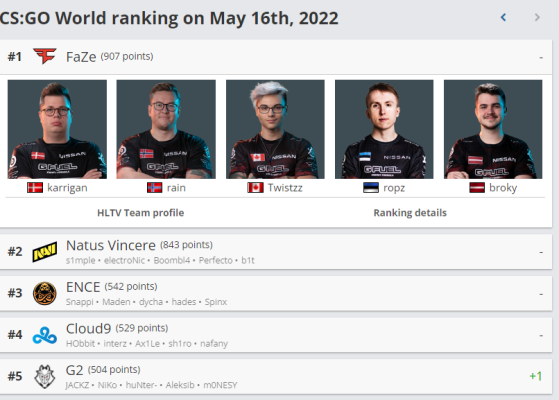 Yesterday the match was wonderful . If we were a little scared at the start of a one-sided meeting with the 8-0 on Inferno, Navi quickly raised his head to resist and scare the future winners. The audience was hot as embers and even though we love League of Legends here, we understand why some consider CS:GO to remain the number 1 esport . The emotion, the production and the spectacle... there was absolutely everything.
This dream final could not have taken place without two great teams. And the latter are ranked number 1 (Faze Clan) and number 2 (Navi) in the HLTV rankings . This one is sometimes criticized for its volatility, but for once, it seems more than legitimate today.
5) Only the second win for a North American
Finally, we would also like to take the time to talk about the case of Russel " Twizzz " Van Dulken. The Canadian is the only North American in the team and while his region is currently struggling, the most chauvinistic of the old continent demanded his replacement to obtain a 100% European roster. But Twistzz had to silence the skeptics and he was invaluable, especially in playing in the smoke during the grand final.
He is the first Canadian to win a Major and only the second time a North American has lifted the trophy. The first time was in Boston in 2018 when the 5 Americans from C9 won.
Is Counter-Strike: Global Offensive a good video game?
Yes Counter-Strike: Global Offensive is a great video game, we are proud to have given it a rating of 81%. Any good gamer must have played Counter-Strike: Global Offensive at least once in his life, we can even fully consider it as one of the best games of the genre! In short, it is a must and you must try it if you have the opportunity!
Can I play Counter-Strike: Global Offensive with my friends?
Yes, you can play Counter-Strike: Global Offensive multiplayer with your friends! So think about it the next time you have a party at home, it can be a great opportunity to have a great time with your friends and family, while determining who is the best at Counter-Strike: Global Offensive!
Is Counter-Strike: Global Offensive available on multiple platforms?
Yes, the game Counter-Strike: Global Offensive is developed to be compatible with PC (Microsoft Windows), Mac, PlayStation 3, Linux and Xbox 360. It's quite handy to be able to play it on several different consoles, thanks to Hidden Path Entertainment, Valve Corporation development studios!
Is Counter-Strike: Global Offensive a recent game?
No, Counter-Strike: Global Offensive is not a recent game, it was launched in most regions on Aug 21st 2012, 11 years 1 month 9 days ago.
Counter-Strike: Global Offensive has been released on PC (Microsoft Windows), Mac, PlayStation 3, Linux and Xbox 360.
Is there an official website for Counter-Strike: Global Offensive?
Yes Counter-Strike: Global Offensive has its own official website! You can find it by clicking here.
Is there a forum on the internet to discuss the game Counter-Strike: Global Offensive?
Yes there is a website where Counter-Strike: Global Offensive fans can meet to discuss and exchange content, tips and advice on the game. It's on the Reddit website and you can find this Subreddit by clicking here.
Is Counter-Strike: Global Offensive compatible with VR?
No, Counter-Strike: Global Offensive is not currently compatible with virtual reality, but we hope that one day it will be possible to play it with this new technology!
Does the game Counter-Strike: Global Offensive have other names around the world?
Yes, the game is also known by these names around the world:
CS: Global Offensive (Abbreviation)
CS:GO (Acronym)
CSGO (Acronym)
Counterstrike: Global Offensive (Alternative spelling)
反恐精英:全球攻势 (Chinese title - simplified)
カウンター ストライク: グローバル攻勢 (Japanese title - original)
カウンターストライク グローバルオフェンシブ (Japanese title - original)
글옵 (Korean Acronym)
카운터 스트라이크: 글로벌 오펜시브 (Korean title - unofficial)
Counter-Strike: Ofensiva Global (Portuguese title)

What are similar games to Counter-Strike: Global Offensive?
Counter-Strike: Global Offensive is a game similar to Counter-Strike, Tom Clancy's Ghost Recon, Dota 2, Enemy Front, Tom Clancy's Rainbow Six Siege, America's Army: Proving Grounds, Breach & Clear, Global Operations, Sniper: Ghost Warrior 3 and Escape from Tarkov, if you liked Counter-Strike: Global Offensive, you will surely love this list of games we just mentioned! You can find our dedicated portals by clicking on the name of the games, and make your own opinion very quickly!
×