Already heavily criticized before its release, Diablo Immortal has been plagued by problems. Activision Blizzard's game has been banned from several countries and is even unplayable on some Samsung mobiles. The new discovery of a youtuber is not likely to improve its young reputation.
Diablo Immortal, an infernal economic system?
The Youtube channel Bellular News has made a little calculation that will not please everyone. In Diablo Immortal, Blizzard offers players the possibility of acquiring gems at higher rarity levels, the legendaries. These legendary gems allow you to improve your character to progress during the endgame . But two problems arise.
Some of these top-rated Legendary Gems are only obtainable, at the moment anyway, by paying with money and not just playing. The trouble is, to have a top notch character in this setup could cost players up to $110,000 according to Bellular News. And that's not all.
Expensive, very expensive lootboxes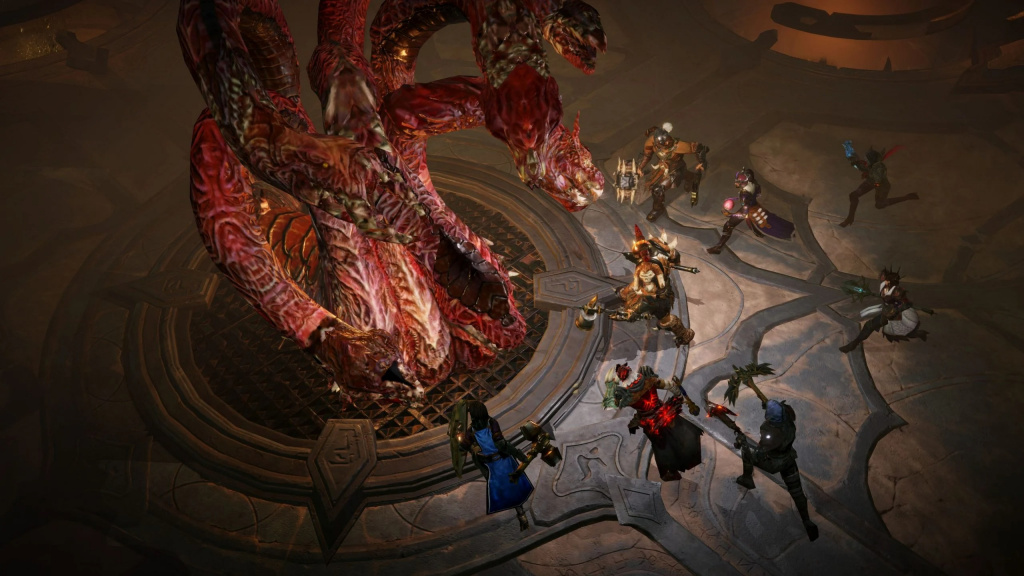 Indeed, the best rated legendary gems are randomly distributed... in lootboxes. Therefore, even if you choose to put your hand in the wallet to maximize your build, you are absolutely not guaranteed to hit the jackpot. Unlike Activision Blizzard.
In the Netherlands and Belgium, Diablo Immortal was precisely deprived of release for the presence of lootboxes. A Blizzard official then suggested:
Unfortunately, players from the Netherlands and Belgium will not be able to install  Diablo Immortal  due to gambling restrictions in those countries. The game's lootboxes are against the law of your country, so unless gambling restrictions change, the game will not be released in the Netherlands and Belgium .
Although the ban is not linked to the observation of the youtubeur, we can see that this preventive measure to preserve the players from this drift. After the Star Wars Battlefront 2 scandal , one would have thought that publishers would be much more vigilant... All over the world, players are taking the problem head on and working to remove lootboxes .
Is Diablo Immortal a good video game?
No, we can't tell you that Diablo Immortal is a good video game. Unfortunately we gave it a 47% rating. Of course tastes and emotions vary according to each person and some will surely enjoy it, but for the majority of gamers, it's a safe bet that this game will never make it into your TOP 10 best video games of all time. It's a pity, the original idea was nice, but maybe the studio was too ambitious this time!
Can I play Diablo Immortal with my friends?
Yes, you can play Diablo Immortal multiplayer with your friends! So think about it the next time you have a party at home, it can be a great opportunity to have a great time with your friends and family, while determining who is the best at Diablo Immortal!
Is Diablo Immortal available on multiple platforms?
Yes, the game Diablo Immortal is developed to be compatible with PC (Microsoft Windows), Android and iOS. It's quite handy to be able to play it on several different consoles, thanks to the Blizzard Entertainment development studio!
Is Diablo Immortal a recent game?
Yes, Diablo Immortal is a recent game, it was launched in most regions on Jun 02nd 2022, 1 year 4 months 1 day ago.
Diablo Immortal has been released on PC (Microsoft Windows), Android and iOS.
Is there an official website for Diablo Immortal?
Yes Diablo Immortal has its own official website! You can find it by clicking here.
Is there a forum on the internet to discuss the game Diablo Immortal?
Yes there is a website where Diablo Immortal fans can meet to discuss and exchange content, tips and advice on the game. It's on the Reddit website and you can find this Subreddit by clicking here.
Is Diablo Immortal compatible with VR?
No, Diablo Immortal is not currently compatible with virtual reality, but we hope that one day it will be possible to play it with this new technology!
Does the game Diablo Immortal have other names around the world?
Yes, the game is also known by these names around the world:
Diablo Immortal (Alternative spelling)
디아블로 이모탈 (Korean title)

What are similar games to Diablo Immortal?
Diablo Immortal is a game similar to Borderlands 3, Shadows: Awakening, Dragon: Marked for Death, The Elder Scrolls VI, Eternity: The Last Unicorn, Dragalia Lost, The Elder Scrolls: Blades, Torchlight III, Rangers of Oblivion and Pokémon Shield, if you liked Diablo Immortal, you will surely love this list of games we just mentioned! You can find our dedicated portals by clicking on the name of the games, and make your own opinion very quickly!
×