THE PUBLIC, DIFFICULT TO CONVINCE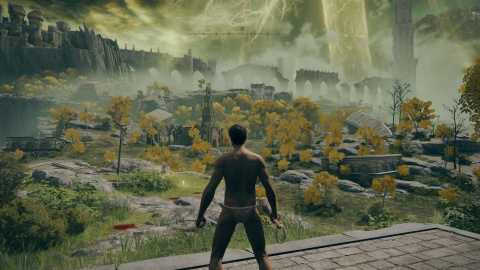 Finally available since February 25, Elden Ring was able to be tested more thoroughly over the weekend. Three days after the release of the last From Software, players were able to rub shoulders with the first " masterpiece of 2022 " and did not hesitate to publish their opinions after a first feeling. And since the first comments recorded when the title was released, the trend seems to have evolved slightly: estimated as average on Steam on Friday with 16,000 ratings, the title now records fivefold. And the some 70,000 comments posted have changed the general appreciation to a rather positive one, but which remains far from the dithyrambic opinions of the press.
Mixed opinions that can also be found on metacritic, an aggregator of press ratings but also from the public. While the game inherits a 97/100 on the press side (alongside a handful of games), it's only a 7.6/10 that is scored by players. " PS3 graphics, no improvements since Dark Souls 3 , an empty open world... " can we read in the many comments left on metacritic.
AN OPTIMIZATION ABOUT TO BE REACHED?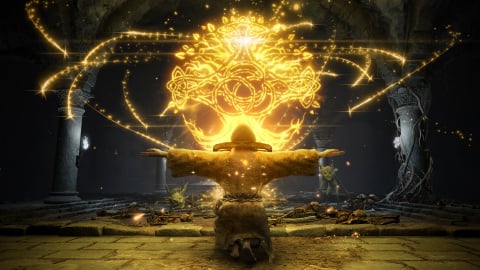 But what annoys the most is probably the technical optimization of the title, questioned since Friday but which seems to be subject to adjustments by FromSoftware. Just this morning , we were telling you about the various patches that occurred during the weekend. Modifications concerning PC media (optimization of the mouse and compatibility with anti-cheating software) but also the PS5 (number of files to load at the entrance to a new reduced area) and also for Xbox players who were unable to connect to online mode. No information has been released regarding the various fluidity issues mentioned on Friday .
Through this first weekend, he was also curious to follow the adventures of many Internet users on the web. It would seem that Elden Ring is for many the first From Software experience. A ruthless experience, to see the Steam successes: today, only 54% of players who bought the game have overcome the first mandatory boss.
Is Elden Ring a good video game?
Yes Elden Ring is a great video game, we are proud to have given it a rating of 96%. Any good gamer must have played Elden Ring at least once in his life, we can even fully consider it as one of the best games of the genre! In short, it is a must and you must try it if you have the opportunity!
Can I play Elden Ring with my friends?
Yes, you can play Elden Ring multiplayer (online) with your friends! So think about it the next time you have a party at home, it can be a great opportunity to have a great time with your friends and family, while determining who is the best at Elden Ring!
Is Elden Ring available on multiple platforms?
Yes, the game Elden Ring is developed to be compatible with PC (Microsoft Windows), PlayStation 4, Xbox One, PlayStation 5 and Xbox Series X|S. It's quite handy to be able to play it on several different consoles, thanks to the FromSoftware development studio!
Is Elden Ring a recent game?
Yes, Elden Ring is a recent game, it was launched in most regions on Feb 25th 2022, 1 year 7 months 6 days ago.
Elden Ring has been released on PC (Microsoft Windows), PlayStation 4, Xbox One, PlayStation 5 and Xbox Series X|S.
Is there an official website for Elden Ring?
Yes Elden Ring has its own official website! You can find it by clicking here.
Is there a forum on the internet to discuss the game Elden Ring?
Yes there is a website where Elden Ring fans can meet to discuss and exchange content, tips and advice on the game. It's on the Reddit website and you can find this Subreddit by clicking here.
Is Elden Ring compatible with VR?
No, Elden Ring is not currently compatible with virtual reality, but we hope that one day it will be possible to play it with this new technology!
Does the game Elden Ring have other names around the world?
Yes, the game is also known by these names around the world:
艾尔登法环 (Chinese title - simplified)
艾爾登法環 (Chinese title - traditional)
ELDEN RING デジタルデラックスエディション (Japanese title - original)
エルデンリング (Japanese title - translated)
엘든 링 (Korean title)
엘든 링 (Korean title - unofficial)
Great Rune (Other)
ELDEN RING (Stylized title)

What are similar games to Elden Ring?
Elden Ring is a game similar to Borderlands 3, Immortal: Unchained, Dragon: Marked for Death, The Elder Scrolls VI, Eternity: The Last Unicorn, Warhammer: Chaosbane, The Elder Scrolls: Blades, Torchlight III, Hytale and Pokémon Shield, if you liked Elden Ring, you will surely love this list of games we just mentioned! You can find our dedicated portals by clicking on the name of the games, and make your own opinion very quickly!
×