In the rain and hail of Reykjavik, a large dome in the distance points the way to the endless space of Eve Online. CCP made an appointment with fans for a new edition of its Icelandic festival where the announcements followed one another under the applause. At the dawn of the 20th anniversary of its game, the Nordic studio has considerably revised the user experience of its MMO, reputed to be difficult to learn.

Often described as a messy MMO, EvE Online has made a lot of effort in recent years to completely overhaul the interface, the tutorials, bringing a French version along the way, and also reviewing its economic model - the game is free-to-play until at a certain level, before requiring a monthly subscription.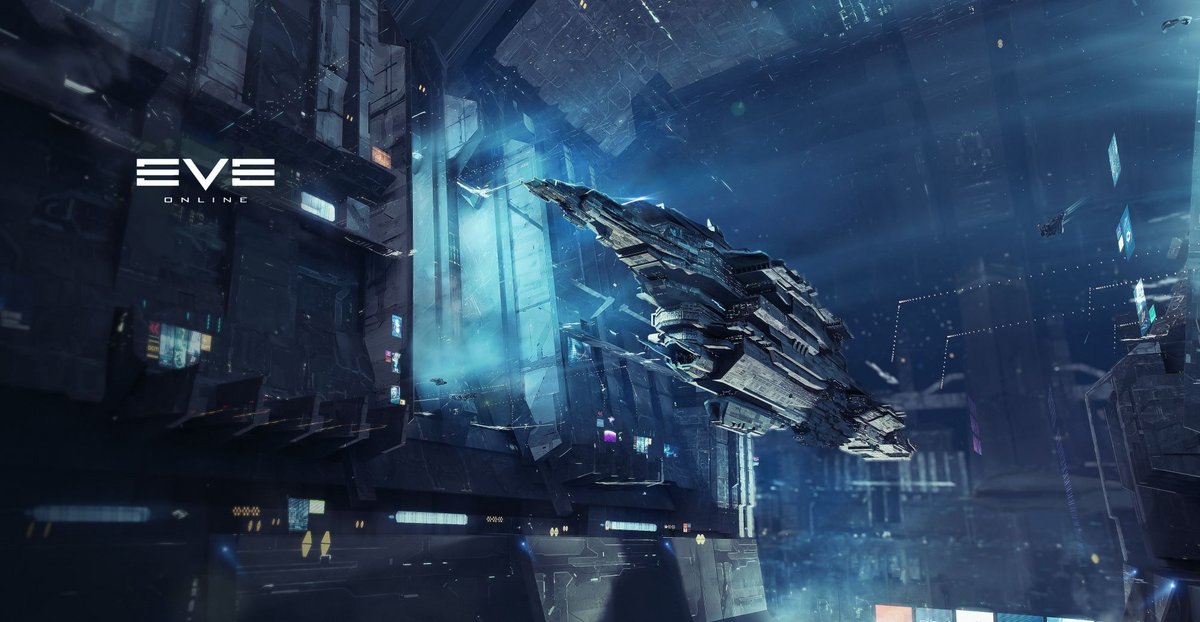 For its FanFest 2022, CCP had therefore pulled out all the stops, a week after announcing a substantial – and unappreciated – increase in its monthly subscription, including for the oldest players. Because if the hardcore fans are there, the urgency is to renew its player base, which has long suffered from an aging population. Because even if the structure of Eve Online requires a real involvement, thus ensuring a certain commitment, CCP had to reassure on its future. Successful bet ?
A new narrative experience
If the tutorial already benefits from a complete scripted sequence, CCP will nevertheless offer a new narrative experience whose implications will be made over several years. A way for the studio to ensure a certain loyalty, even for new players who will be accompanied by different NPCs dedicated to each of the features of the title.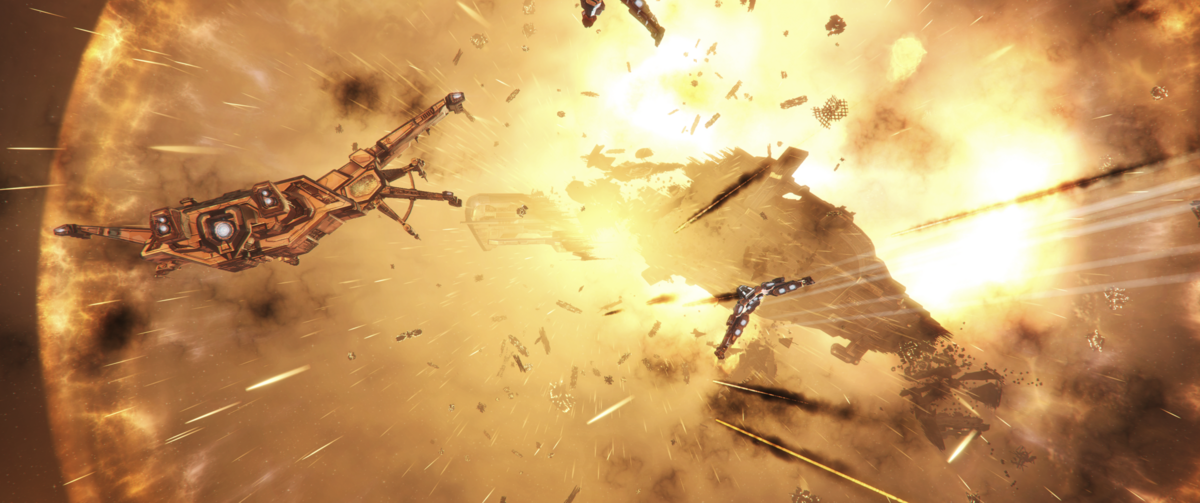 In recent months, CCP has in fact multiplied its partnerships, one of the most important being in particular that dedicated to Doctor Who in 2020. It is therefore a safe bet that, on the strength of this experience, new crossovers will appear in the coming months. Until then, one of the highlights will undoubtedly be the overhaul of faction wars, ensuring Corporations - the guilds of EvE Online, titanic fights, sometimes lasting several months in the case of Alliances. The goal, according to CCP, is to "bring the action to the battlefield." In addition, the promised new narrative experience will have consequences essentially based on player choices, and it will be accessible to both veterans and new players - like the anomalies that appeared several months ago in the game. .
Preparing for the next ten years
The other big project for CCP is obviously the next ten years. A new decade that will see an advanced modernization of the interface. The most important announcement of this segment is nevertheless the arrival of an interface solely dedicated to exploration, so that this segment is not only a question of mining or hacking. A way for CCP to focus on the other big quality of EvE Online, space exploration, and not to base its game solely on PvP and resource harvesting. And in detail, players will also be able to count on new warehouse stations, and access new expertise for free. Veterans will be able to fully review the capabilities of their ships and avatars, and thus change the way they play.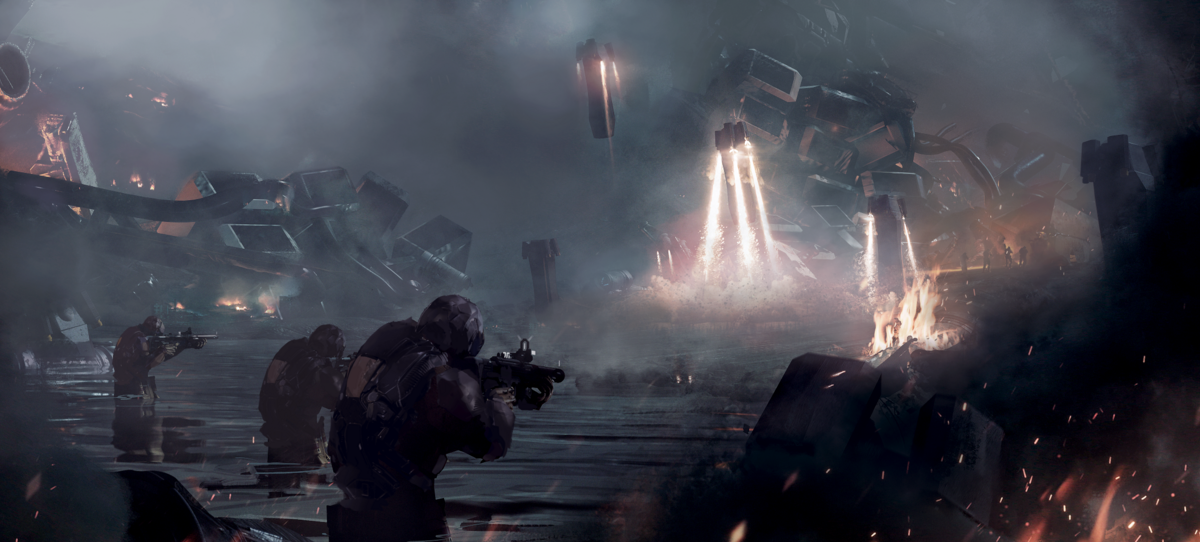 However, this is not the only revision planned in the coming years: the avatars (or agents in EvE Online) and the career program will also be entitled to it. How to convince the most reluctant? Hard to say, but EvE Online will undoubtedly receive more attention from Spanish players with the announcement of a dedicated localization - a few months after the Japanese localization.
An "MMO-Excel" that claims to be as such
Often considered difficult to access and requiring entire documents to develop a strategy of defense and harvesting of resources, EvE Online embraces this state of affairs by announcing, not without humour, a partnership with Microsoft.
The Icelandic studio will thus propose an extension which will then allow a complete export to Excel. This greatly facilitates the management of certain information, and undoubtedly makes all the data collected more digestible.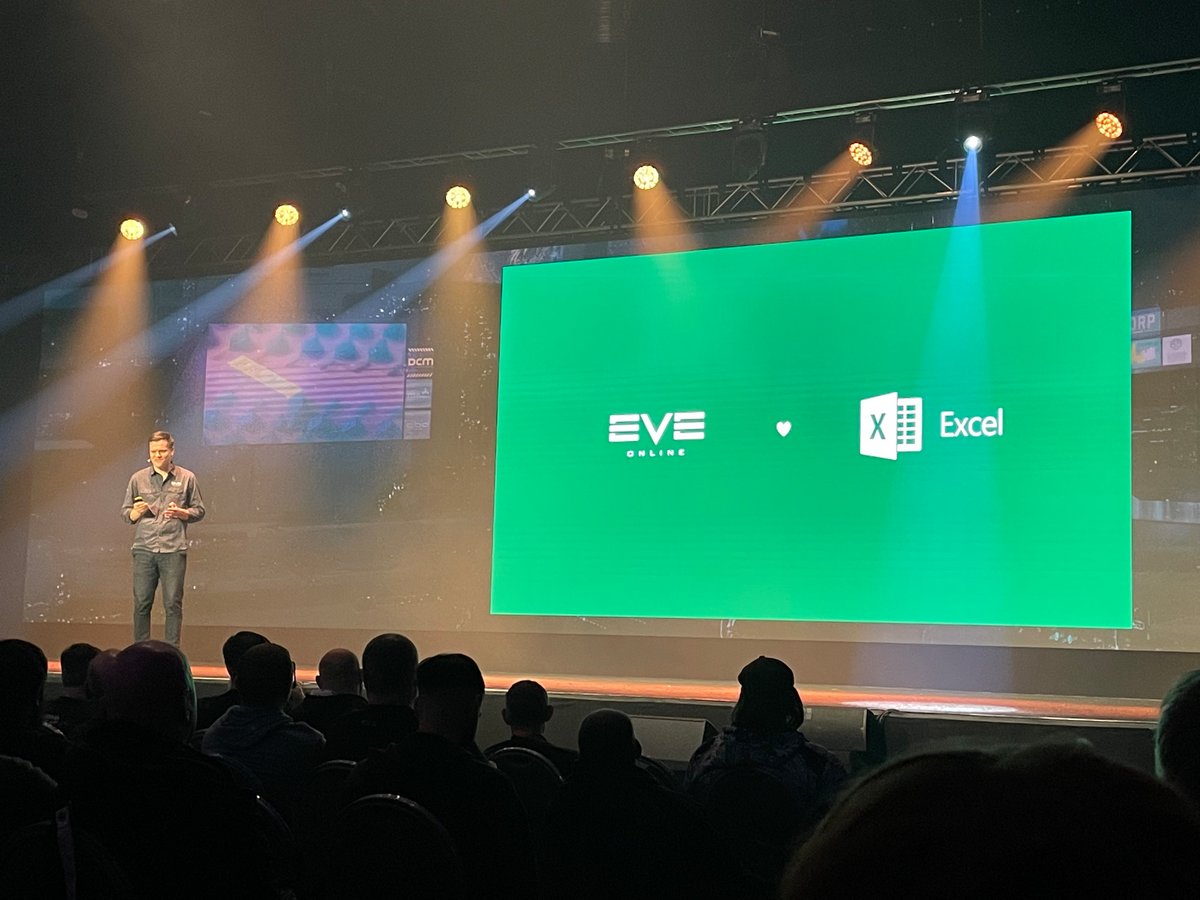 And other projects are in the pipeline, including a new FPS at CCP London which will offer a very dark atmosphere as well as a mysterious shooter, still connected to the MMO. If we are rather happy to learn that the additional developments are continuing, the real information concerning them will come later.
If it is not (yet) time to celebrate the 20th anniversary of EvE Online, CCP nevertheless ensures the future of its MMO for at least another ten years. Far from the all-out expansion of a few years ago - with an interconnected multiplayer FPS, but since closed and projects for VR, the studio is refocusing on its fundamentals with the need to renew its audience in mind, and this without NFT.
Is Eve Online a good video game?
Yes Eve Online is a great video game, we are proud to have given it a rating of 77%. Any good gamer must have played Eve Online at least once in his life, we can even fully consider it as one of the best games of the genre! In short, it is a must and you must try it if you have the opportunity!
Can I play Eve Online with my friends?
Yes, you can play Eve Online multiplayer with your friends! So think about it the next time you have a party at home, it can be a great opportunity to have a great time with your friends and family, while determining who is the best at Eve Online!
Is Eve Online available on multiple platforms?
Yes, the game Eve Online is developed to be compatible with PC (Microsoft Windows), Mac and Linux. It's quite handy to be able to play it on several different consoles, thanks to the CCP Games development studio!
Is Eve Online a recent game?
No, Eve Online is not a recent game, it was launched in most regions on May 06th 2003, 20 years 4 months 29 days ago.
Eve Online has been released on PC (Microsoft Windows), Mac and Linux.
Is there an official website for Eve Online?
Yes Eve Online has its own official website! You can find it by clicking here.
Is there a forum on the internet to discuss the game Eve Online?
Yes there is a website where Eve Online fans can meet to discuss and exchange content, tips and advice on the game. It's on the Reddit website and you can find this Subreddit by clicking here.
Is Eve Online compatible with VR?
No, Eve Online is not currently compatible with virtual reality, but we hope that one day it will be possible to play it with this new technology!
Does the game Eve Online have other names around the world?
Yes, the game is also known by these names around the world:
이브 온라인 (Korean title - alias)
EVE Online: Apocrypha (Other)
EVE Online: Crucible (Other)
EVE Online: Dominion (Other)
EVE Online: Incarna (Other)
EVE Online: Incursion (Other)
EVE Online: Inferno (Other)
EVE Online: Quantum Rise (Other)
EVE Online: Retribution (Other)
EVE Online: Special Edition (Other)
EVE Online: Trinity (Other)
EVE Online: Tyrannis (Other)
EVE Online: Apocrypha (Other Alias)
EVE Online: Crucible (Other Alias)
EVE Online: Dominion (Other Alias)
EVE Online: Incarna (Other Alias)
EVE Online: Incursion (Other Alias)
EVE Online: Inferno (Other Alias)
EVE Online: Quantum Rise (Other Alias)
EVE Online: Retribution (Other Alias)
EVE Online: Special Edition (Other Alias)
EVE Online: Trinity (Other Alias)
EVE Online: Tyrannis (Other Alias)
EVE Online (Stylized title)

What are similar games to Eve Online?
Eve Online is a game similar to Cyberpunk 2077, Starbound, No Man's Sky, Aura Kingdom, Perfect World, Creativerse, Star Control: Origins, Force of Nature, Judgment: Apocalypse Survival Simulation and Mr. Prepper, if you liked Eve Online, you will surely love this list of games we just mentioned! You can find our dedicated portals by clicking on the name of the games, and make your own opinion very quickly!
×