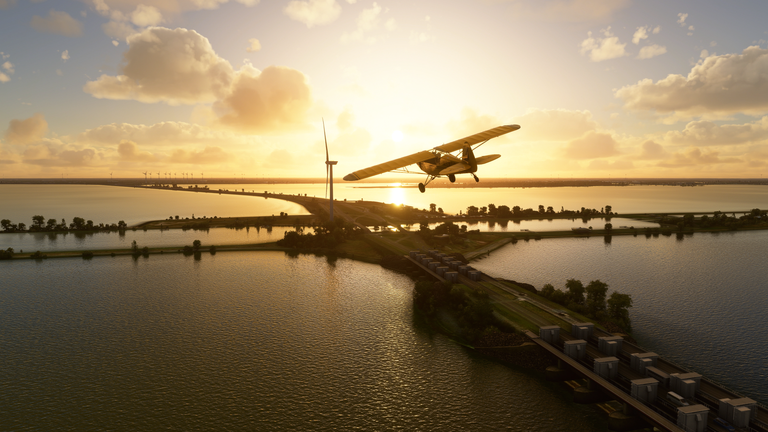 Already available on PC and Xbox Series, Flight Simulator was until then the only game available on Xbox Game Pass, but not playable on Xbox One . From now on, you will be able to play Asobo's title on smartphones, Iphone, IOS, Android, on Xbox One, or on any PC thanks to the xCloud.
FLIGHT SIMULATOR NOW ACCESSIBLE TO EVERYONE
Flight Simulator already uses streaming technology to display data from the maps you fly over. But the game still required a very high configuration to run it on your PC , or an Xbox Series X or S console. That changes today since the game is now available on the xCloud service , available with the Xbox Game Pass Ultimate subscription. Thus, Microsoft Flight Simulator is playable in the best conditions on the Xbox One , on your smartphones or on a PC, regardless of the range of its components .
It is the LesNumuelles site which reports the official launch of Flight Simulator on xCloud today. Development Director Jorg Neumann tells them:
Ever since the Xbox Series X/S release, people have been asking us all the time, "When will the game be available on Xbox One?". That's it, it finally is, thanks to the cloud ! (...) The history of the Flight Simulator franchise, until now, was 40 years spent exclusively on high-end PCs . It was not given to everyone, you had to be lucky enough to live in the right socio-economic environment to be entitled to it. This is why we were already very happy last year to be able to bring the game to home consoles, which are much more affordable – even if it still represents several hundred euros of investment. Now even an old laptop can access the game . It is an unprecedented democratization.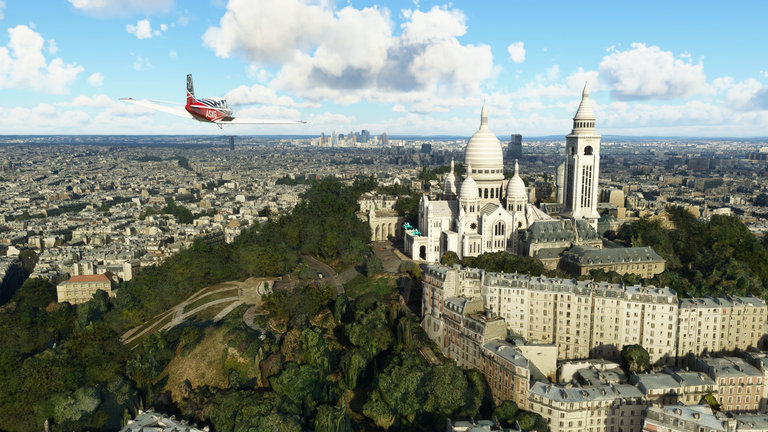 THE GAME IS ALREADY OPTIMIZED FOR SMARTPHONES
With the arrival of the game on smartphones, democratization seems even broader since the game will be able to reach markets where the telephone is the main game "machine". A question remains however: what about ergonomics? Flight Simulator is already a complex game on PC with a keyboard and a mouse, when you don't have a dedicated accessory, it necessarily seems even more complicated on a smartphone. Do n't panic, the game will be playable on the controller like the other titles available on the xCloud. Support for keyboard-mouse and control sticks will come in the future, with the xCloud team working on it. Smartphone players will therefore have the same experience as console players, in terms of controls. In terms of displays, Neumann wants to be reassuring:
The adaptation of the user interface is done partly in a transparent way for the developer. The server knows that it is streaming the game to a small screen and can automatically increase the font size of certain scripts.
The xCloud version of Flight Simulator includes all previously released optional content and will contain all future content, as well as every world update . We are promised that the game will be playable very quickly. Indeed, with these included content packs and cloud-gaming technology, there is no installation or waiting time . Neumann promises that thirty seconds after launching the game, we are already in the air .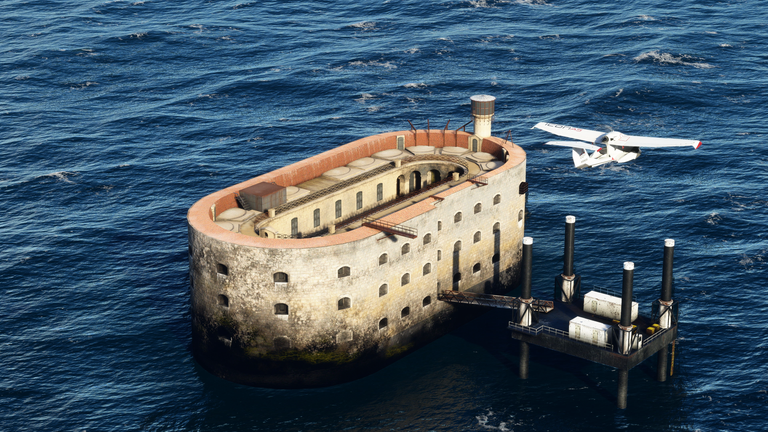 Microsoft Flight Simulator is available on PC and Xbox Series, and also on Xbox One and smartphones via the Xbox Game Pass Ultimate xCloud service.
Is Flight Simulator a good video game?
Flight Simulator is not a very well known video game at the moment, so we'd rather not get involved. There are hundreds of new games every day and our editors haven't heard enough about Flight Simulator to offer a full review yet. If the game continues to make itself known in the coming months, we will of course offer a detailed review and a note on whether or not you should play it. But for now, all we can say is that Flight Simulator is a niche game, try it for yourself and make your own opinion, we hope you will have fun with it!
Can I play Flight Simulator with my friends?
No, as far as we know, there is no multiplayer mode for Flight Simulator, you'll have to lend the controller to each other and take turns playing! We hope that a multiplayer mode will be available thanks to a next update, a remake or even a sequel, who knows!
Is Flight Simulator available on multiple platforms?
Yes, the game Flight Simulator is developed to be compatible with Apple II and TRS-80. It's quite handy to be able to play it on several different consoles, thanks to the subLOGIC development studio!
Is Flight Simulator a recent game?
No, Flight Simulator is not a recent game, it was launched in most regions on Dec 31st 1979, 43 years 9 months ago.
Flight Simulator has been released on Apple II and TRS-80.
Is there an official website for Flight Simulator?
No Flight Simulator doesn't have an official website yet, but there are probably fan sites on Google, we invite you to search by yourself. Otherwise you can also find our dedicated portal by clicking here.
Is there a forum on the internet to discuss the game Flight Simulator?
No, according to our information, Flight Simulator does not yet have a forum or subreddit clearly identified to the community. However, it is possible that you can find one by searching on your favorite search engine, which we invite you to do! You can also look at social networks, indeed many groups exist for example on Facebook to allow communities to exchange between enthusiasts.
Is Flight Simulator compatible with VR?
No, Flight Simulator is not currently compatible with virtual reality, but we hope that one day it will be possible to play it with this new technology!
Does the game Flight Simulator have other names around the world?
No, according to our information, there is no other way to name Flight Simulator, or it is very marginal.
What are similar games to Flight Simulator?
Flight Simulator is a game similar to 747 Flight Simulator, 767 Advanced Flight Simulator, Sovereignty: Crown of Kings, Dovetail Games Flight School, WildCraft: Wild Sim Online, Simstory: Live As You Wish, Diesel Brothers: The Game, Airline Pilots, Business Magnate and X-Plane 12, if you liked Flight Simulator, you will surely love this list of games we just mentioned! You can find our dedicated portals by clicking on the name of the games, and make your own opinion very quickly!
×