Just last Friday, PlayStation announced Horizon Zero Dawn and God of War series . But obviously, a Gran Turismo television show would also be in the cards... or not!
A Gran Turismo film soon in the cinema?
The very serious Deadline site cuts short information circulating on the Gran Turismo series. According to their information, Sony Pictures and PlayStation Productions would rather be on a film project. This would only be at an embryonic stage, but it would still have directorial potential. Who exactly? Sony would have sights on Neill Blomkamp, ​​the director of several SF feature films like District 9 or Chappie. He had also produced an interesting series of short films under the banner of Oats Studios.
Neill Blomkamp is no stranger to the world of video games at all. He notably staged a live-action trailer for the disappointing Anthem . In his corner, he is even preparing a cyberpunk battle royale under Unreal Engine 5.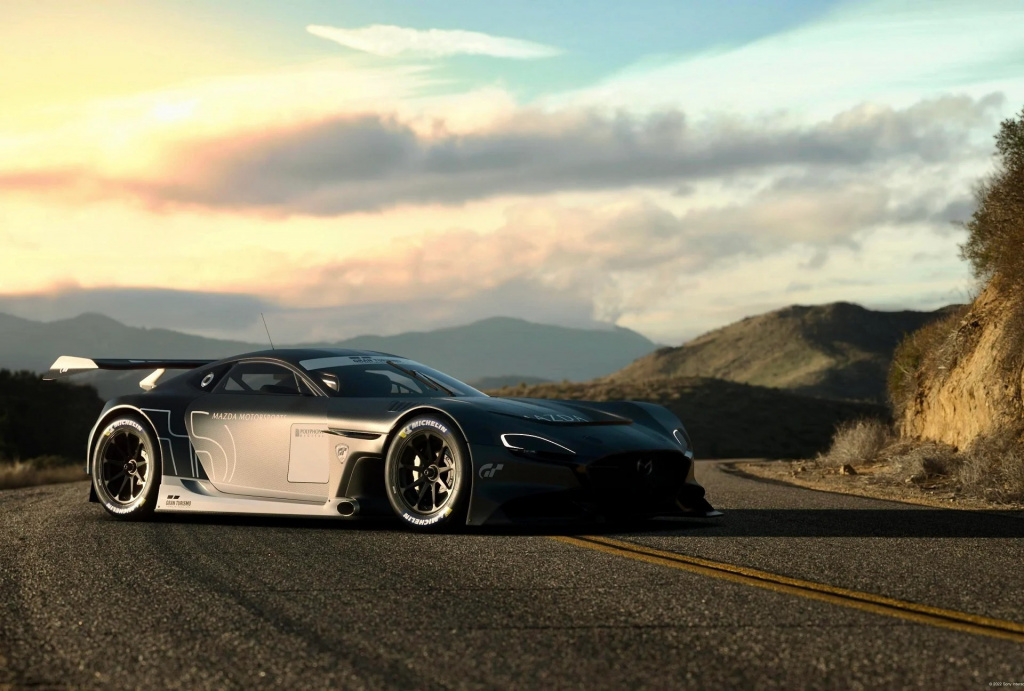 Where is the GT TV series?
For Deadline, there would be no Gran Turismo television series .
The film's plot is being kept under wraps, but this news comes amid rumors that a TV series adaptation of the game is also in the works for a streaming service. These rumors are not accurate according to our information .
Why use the term rumor when the information comes directly from PlayStation? Apparently there was an imbroglio. Here is the statement from Tony Vinciquerra, CEO of Sony Pictures Entertainment:
We have about ten projects in production, including a The Last of Us series with HBO that we are very excited about. We have Horizon TV shows on Netflix, God of War on Amazon Prime Video , and Twisted Metal on Peacock TV . And we're also working on a game called Gran Turismo.
The confusion may have come from the fact that Vinciquerra talked about the signed PlayStation series, then just after GT. So far, Deadline's scoops have always held true.
Is Gran Turismo a good video game?
Yes Gran Turismo is a great video game, we are proud to have given it a rating of 78%. Any good gamer must have played Gran Turismo at least once in his life, we can even fully consider it as one of the best games of the genre! In short, it is a must and you must try it if you have the opportunity!
Can I play Gran Turismo with my friends?
Yes, you can play Gran Turismo multiplayer (offline) with your friends! So think about it the next time you have a party at home, it can be a great opportunity to have a great time with your friends and family, while determining who is the best at Gran Turismo!
Is Gran Turismo available on multiple platforms?
No, the game Gran Turismo is currently only available on PlayStation. We hope that Polyphony Digital development studio will release the game on other consoles soon, even if nothing is planned for the moment!
Is Gran Turismo a recent game?
No, Gran Turismo is not a recent game, it was launched in most regions on Dec 23rd 1997, 25 years 9 months 10 days ago.
Gran Turismo has been released on PlayStation.
Is there an official website for Gran Turismo?
Yes Gran Turismo has its own official website! You can find it by clicking here.
Is there a forum on the internet to discuss the game Gran Turismo?
Yes there is a website where Gran Turismo fans can meet to discuss and exchange content, tips and advice on the game. It's on the Reddit website and you can find this Subreddit by clicking here.
Is Gran Turismo compatible with VR?
No, Gran Turismo is not currently compatible with virtual reality, but we hope that one day it will be possible to play it with this new technology!
Does the game Gran Turismo have other names around the world?
Yes, the game is also known by these names around the world:
GT (Acronym)
GT1 (Acronym)
Gran Turismo 1 (Alternative title)
グランツーリスモ (Japanese title - original)
Guran Tsuurisumo (Japanese title - romanization)
Test Drive (Working title)

What are similar games to Gran Turismo?
Gran Turismo is a game similar to Need for Speed: Underground, Need for Speed: Underground 2, Need for Speed: Most Wanted, Need for Speed: Carbon, Gran Turismo 2, Gran Turismo 3: A-Spec, Forza Horizon, Midnight Club 3: DUB Edition, Cooking Simulator and Forza Motorsport, if you liked Gran Turismo, you will surely love this list of games we just mentioned! You can find our dedicated portals by clicking on the name of the games, and make your own opinion very quickly!
×