Pokémon Legends: Arceus truly contrasts with the other games in the franchise allowing you to complete a pokédex. In this title, there are no arena champions, no leagues to defeat and no enemy faction threatening the balance of the world. On the other hand, there are large wild areas to explore , a pokédex to create, and a phenomenon allowing some of them to become larger than average but also more aggressive.
NO EXPANSION YET, BUT A FIRST CONTENT UPDATE!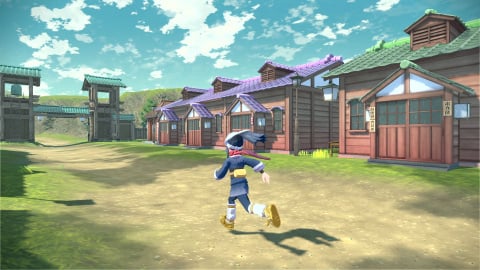 For those who wish to extend the experience, already long for those who want to catch all the creatures or go in search of chromatic pokemon, Game Freak yesterday deployed update 1.1 of Pokémon Legends Arceus, entitled Awakening of Hisui . Freely available for a few hours, it corrects some small technical problems, but is mainly devoted to adding content. So let's start with massive new spawns , which are usually hard-to-cross creatures such as Hisui's Zorua or Hisui's Baron Electrode.
The opportunity to cross paths with Ryza of the Diamond Clan again. At the same time, players who have completed the main quest will be able to go to their small house and lie down to trigger the dream challenges . Particularly high, these challenges will put players face to face with extremely powerful pokemon, including legendary ones. Sometimes you will even have to face several of these pokemon at the same time, as the trailer shows.
Always with the aim of offering more confrontations, Game Freak has included in its update new challenges to complete at the Rusti-Cité Dojo. These new challenges make it possible in particular to select new constraints, for more variety. Finally, new elements allow to make new photographs, while anyone who launches the game by March 31, 2022 at 2:59 p.m. will receive, through the mystery gift tab, 30 Gigamasse Balls, 30 Hyper Balls and 30 Propel Balls.