You undoubtedly know TikTok , this application originating in China allowing thousands (if not millions) of users every day to watch short videos made by the community. Over the years, TikTok has quickly established itself as the essential social network and today concentrates most of the figures of global influence.
But while the application exclusively offers this type of small videos, it seems that ByteDance , the founding company of TikTok, now wants to turn to video games. As if its users did not spend enough time on the application, they would also have to play it.
TikTok games?
A Reuters survey published on May 20 tells us about the Chinese giant's intentions regarding the video game industry. Games on TikTok are not new, in Vietnam the system has already been in place for a few months. But why Vietnam? Simply because the country has a young population, with 70% of its population being under the age of 35 , this represents an astronomical number of TikTok users. The area is therefore more than conducive to testing such a feature, before applying it to the rest of the world.
Still according to Reuters, ByteDance's plan would be to release these video games in Southeast Asia this year . As for other continents, international users will need to be patient.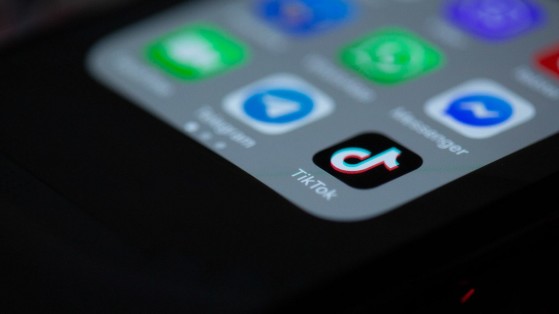 TikTok and video games, a long history
It is not the first time that it is possible to play on TikTok. In the past, the brand had partnered with several developers like Zynga, with whom they released Disco Loco 3D, a game (as its name suggests) of rhythm. But this time, everything is different because the games that will be available on TikTok will come from the large catalog of productions owned by ByteDance, or at least will be closely related to them.
As the Chinese application is constantly adding new features to retain the precious loyalty of its young users, it would not be unlikely to see video games on the platform. These will undoubtedly be productions aimed at bringing the community together and, as always, fostering the exchange of content .
Why add games to the app?
As ByteDance told Reuters: "We are always looking for ways to enrich our platform and we regularly test new features and integrations that bring value to our community" . So first, a continuous search for innovation.
Second, of course, money . If there are games on the application, many ads will also be present. The Chinese company therefore intends to make the implementation of this type of functionality profitable by collecting profits through advertisements. Pretty simple, right?
Ultimately, this would allow TikTok to attract a new category of users , mobile gamers. They represent, for some years and thanks to the success of Candy Crush, Angry Birds and others, a significant number of people. This large community will therefore be able to turn to TikTok, if the application creates video games worthy of the name. One thing is certain, we can't wait to see what this new feature has in store for us!