We were therefore able to discover Pokémon Scarlet and Violet , the 9th generation Pokémon. Well yes already. What bring a lot of new things.
A new region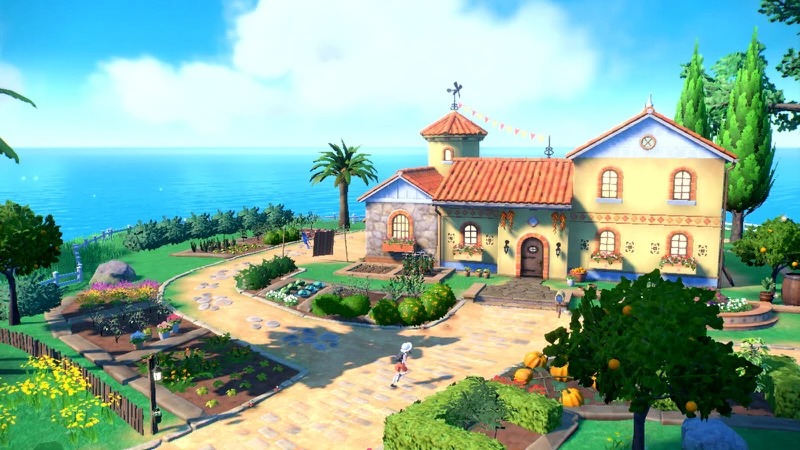 A new Pokémon is obviously an opportunity to discover a whole new region. If we do not know much for the moment, we know that it is inspired by Spain and Portugal. As at the time Kalos was inspired by France. So we have a very Mediterranean artistic direction. The world will be totally open this time.
Three new starters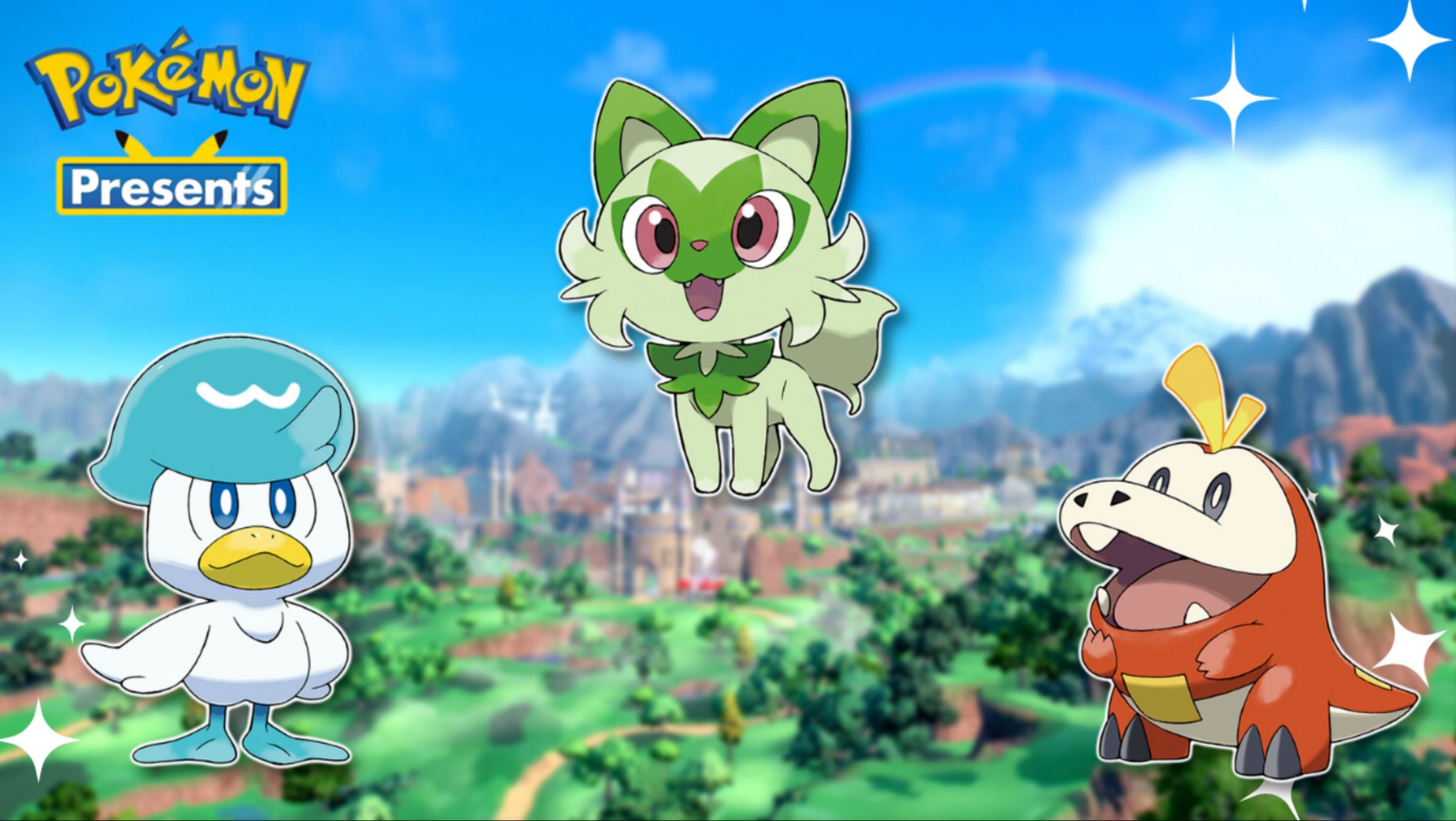 The French names have been revealed for the starter Pokémon and we therefore find
Sprigatito (Plant type),
Fuecoco (Fire-type),
Quaxly (Water type).
No need to tell you who is who in the image above, the color code is clear. A clue for you, the plant-type Pokémon is... green!
An open world for Pokémon
Depending on the version of the game two protagonists will be available. Nothing is known except the antagonists or even members of the League. It's not much information but we at least know that it will be a real open world this time. Thus the different cities and areas to discover will be integrated without any transition and other loading times. Isn't life beautiful?
These new Pokémon games should be available between the beginning of October and the end of November 2022 .
Is Pokémon Scarlet a good video game?
Yes Pokémon Scarlet is a good video game, we had a lot of fun playing it! That's why we decided to give it a 68% rating. If you want to try it, and if you have already enjoyed similar games, we are sure you will have a great time on this game! Of course, Pokémon Scarlet has its flaws, and we even noticed some mini bugs while playing it for several hours, but all this is also part of the charm and it doesn't take anything away from the pleasure of playing.
Can I play Pokémon Scarlet with my friends?
Yes, you can play Pokémon Scarlet multiplayer (lan/online) with your friends! So think about it the next time you have a party at home, it can be a great opportunity to have a great time with your friends and family, while determining who is the best at Pokémon Scarlet!
Is Pokémon Scarlet available on multiple platforms?
No, the game Pokémon Scarlet is currently only available on Nintendo Switch. We hope that Game Freak development studio will release the game on other consoles soon, even if nothing is planned for the moment!
Is Pokémon Scarlet a recent game?
Yes, Pokémon Scarlet is a recent game, it was launched in most regions on Nov 18th 2022, 10 months 12 days ago.
Pokémon Scarlet has been released on Nintendo Switch.
Is there an official website for Pokémon Scarlet?
No Pokémon Scarlet doesn't have an official website yet, but there are probably fan sites on Google, we invite you to search by yourself. Otherwise you can also find our dedicated portal by clicking here.
Is there a forum on the internet to discuss the game Pokémon Scarlet?
No, according to our information, Pokémon Scarlet does not yet have a forum or subreddit clearly identified to the community. However, it is possible that you can find one by searching on your favorite search engine, which we invite you to do! You can also look at social networks, indeed many groups exist for example on Facebook to allow communities to exchange between enthusiasts.
Is Pokémon Scarlet compatible with VR?
No, Pokémon Scarlet is not currently compatible with virtual reality, but we hope that one day it will be possible to play it with this new technology!
Does the game Pokémon Scarlet have other names around the world?
Yes, the game is also known by these names around the world:
Pokemon Scarlet (Alternative spelling)
Pokémon Écarlate (French title)
Pokémon Karmesin (German title)
ポケットモンスター スカーレット (Japanese title - original)
포켓몬스터스칼렛 (Korean title)

What are similar games to Pokémon Scarlet?
Pokémon Scarlet is a game similar to GreedFall, Dragon: Marked for Death, The Elder Scrolls VI, Eternity: The Last Unicorn, Anima: Gate of Memories - The Nameless Chronicles, Warhammer: Chaosbane, The Elder Scrolls: Blades, Torchlight III, Hytale and Pokémon Shield, if you liked Pokémon Scarlet, you will surely love this list of games we just mentioned! You can find our dedicated portals by clicking on the name of the games, and make your own opinion very quickly!
×