It was during a PlayStation Showcase rich in licensed games that Marvel's Spider-Man 2 showed up for the first time in September 2021. Be careful because we will slip in some spoilers related to Marvel's Spider-Man first of the name in this article .
The information is currently very meager concerning the scenario of this episode. This time, Peter Parker will be accompanied during his adventures by the young Miles Morales who fully masters his spider powers. We imagine that a new threat will hang over New York and that it could be embodied by Venom. The symbiote appears at the very end of the trailer and seems ready to make life difficult for our two heroes. Other big villains from the Marvel universe will necessarily be on the program. Given the clues left over the two games already available, we wouldn't be surprised to see a certain Green Goblin...
In an interview with PlayStation Blog , Insomniac Games clarified its storyline ambitions for Marvel's Spider-Man 2 . The studio wishes "to offer a fascinating human story, full of tenderness and humor, which allows us to discover what is really hidden behind people's masks" . The atmosphere of the game will also be darker compared to that of the initial opus. Peter Parker having lost his aunt May, one can imagine that his personality will be a bit more tortured.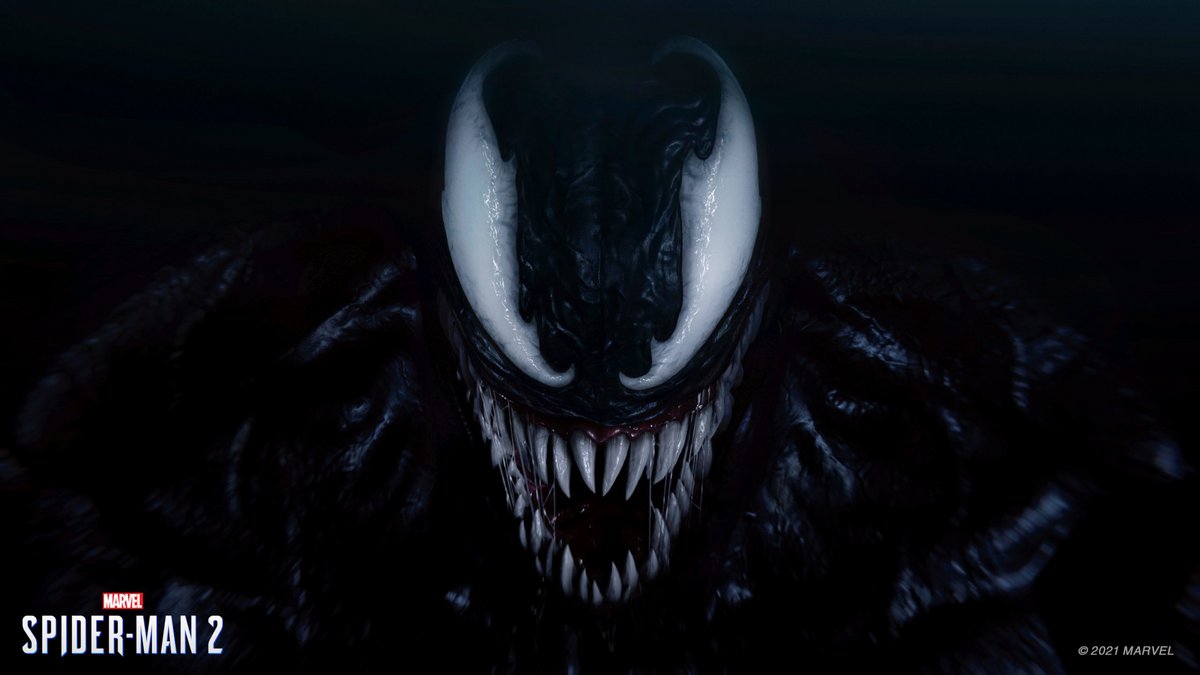 Two spiders (or even three) are better than one
If the gameplay of Marvel's Spider-Man had been attractive on the dynamism of its fights or the enjoyment that it provided by swinging from building to building with blows of web, that of the second episode will necessarily have to be refined. We already know that new powers will be part of the company of new outfits. We can also hope for more legible clashes and better thought out infiltration phases. That being said, Insomniac is bound to manage to use the PS5 's capabilities to achieve extremely smooth action.
But what could change the situation is the fact of having the possibility of embodying several characters. There is almost no doubt the player will be able to control Peter Parker and Miles Morales. It remains to be seen whether, like GTA V , we will be able to switch between the two heroes at any time. Everyone could thus be entitled to their own missions. Rumors even evoke the fact of being able to embody Venom whose gameplay would necessarily be very different. To be continued…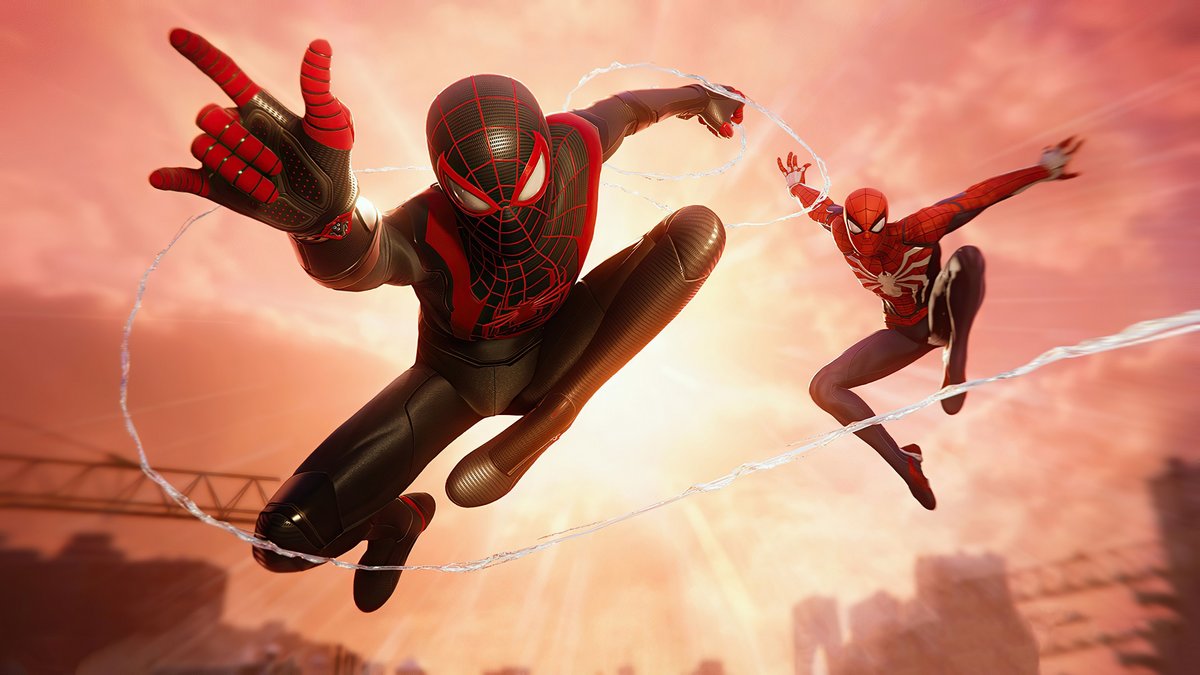 Always bigger, always stronger
Broadly speaking, Marvel's Spider-Man 2 should not alter the formula initiated by its predecessor too much. Thus, we can quite logically improve the abilities of our (or our) heroes via skill trees. A small RPG side reinforced by a probable abundance of quests and secondary missions scattered throughout the city. We just hope that the Insomniac teams won't push too hard on objectives like "take a picture of this place" , "collect dozens of objects scattered all over the map" and many other somewhat boring activities which Marvel's Spider-Man seemed to adore.
The open world will also be renewed, but it would be nice to be able to cross the borders of New York or at least add new explorable areas such as the metro or the city's sewers. A real dynamic weather system and a permanent day/night cycle would also be welcome in order to reinforce immersion. Finally, Insomniac Games would also be working on an unknown multiplayer project. Will it tie into Marvel's Spider-Man 2 ? It is still too early to tell.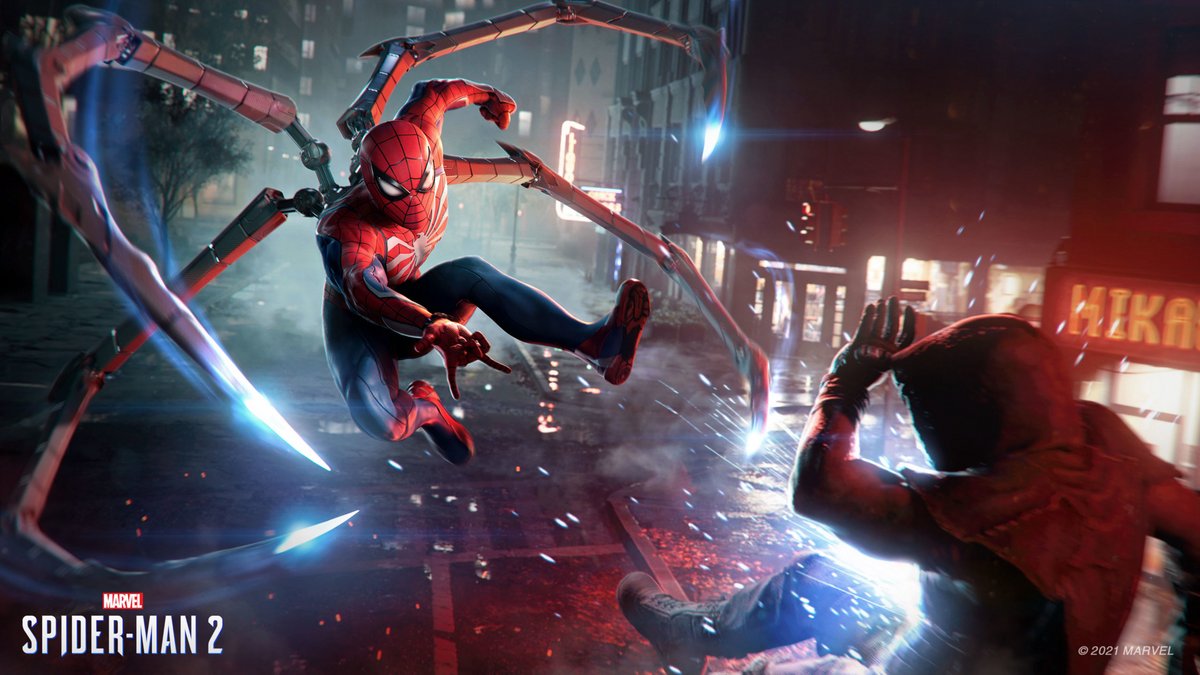 Crime doesn't wait (too long)
Finally, let's talk about the launch period announced by Sony. So Marvel's Spider-Man 2 will arrive sometime in 2023 (if not hit with a delay). In May 2022, the actor who plays Venom hinted that the motion capture sessions were continuing . We can therefore think that the development is still far from being finished. But there is hope...
Indeed, Insomniac Games is an extremely efficient studio that released three different games ( Marvel's Spider-Man , Marvel's Spider-Man: Miles Morales , Ratchet & Clank: Rift Apart ) and one remaster ( Marvel's Spider-Man Remastered ) between 2018 and 2021. Another project, Marvel's Wolverine , is also currently in development, but the focus is of course on Marvel's Spider-Man 2 , which will arrive first exclusively on PS5. We just have to take our troubles patiently.
Is Spider-Man 2 a good video game?
Yes Spider-Man 2 is a good video game, we had a lot of fun playing it! That's why we decided to give it a 55% rating. If you want to try it, and if you have already enjoyed similar games, we are sure you will have a great time on this game! Of course, Spider-Man 2 has its flaws, and we even noticed some mini bugs while playing it for several hours, but all this is also part of the charm and it doesn't take anything away from the pleasure of playing.
Can I play Spider-Man 2 with my friends?
No, as far as we know, there is no multiplayer mode for Spider-Man 2, you'll have to lend the controller to each other and take turns playing! We hope that a multiplayer mode will be available thanks to a next update, a remake or even a sequel, who knows!
Is Spider-Man 2 available on multiple platforms?
No, the game Spider-Man 2 is currently only available on Nintendo DS. We hope that Vicarious Visions development studio will release the game on other consoles soon, even if nothing is planned for the moment!
Is Spider-Man 2 a recent game?
No, Spider-Man 2 is not a recent game, it was launched in most regions on Nov 16th 2004, 18 years 10 months 15 days ago.
Spider-Man 2 has been released on Nintendo DS.
Is there an official website for Spider-Man 2?
No Spider-Man 2 doesn't have an official website yet, but there are probably fan sites on Google, we invite you to search by yourself. Otherwise you can also find our dedicated portal by clicking here.
Is there a forum on the internet to discuss the game Spider-Man 2?
No, according to our information, Spider-Man 2 does not yet have a forum or subreddit clearly identified to the community. However, it is possible that you can find one by searching on your favorite search engine, which we invite you to do! You can also look at social networks, indeed many groups exist for example on Facebook to allow communities to exchange between enthusiasts.
Is Spider-Man 2 compatible with VR?
No, Spider-Man 2 is not currently compatible with virtual reality, but we hope that one day it will be possible to play it with this new technology!
Does the game Spider-Man 2 have other names around the world?
No, according to our information, there is no other way to name Spider-Man 2, or it is very marginal.
What are similar games to Spider-Man 2?
Spider-Man 2 is a game similar to Shinobi, Shadows: Awakening, White Cat Project, Devil May Cry 5, Battle Royale : Survival.io Zombie, Warhammer: Chaosbane, Marvel Ultimate Alliance 3: The Black Order, Havocado, Astral Chain and Pokémon Rumble Rush, if you liked Spider-Man 2, you will surely love this list of games we just mentioned! You can find our dedicated portals by clicking on the name of the games, and make your own opinion very quickly!
×