Todd Howard (game director), Emil Pagliarulo (design director), Will Shen (lead quest designer) and Istvan Pely (lead artist) gathered for a new discussion around Starfield. The next big project from Bethesda which relies heavily on its immersion and the freedom left to the player to live its story.
A personalized experience
In this meeting, the developers strongly insisted on their desire to fully invest the player in the created world.
It's the level of immersion that we focus on, you're not just playing a game, you're living in this world, in this universe. It's a gigantic open world where the player does what he wants. You feel your impact on the world . You feel like you are there. In some types of entertainment, you follow an experience. You see what the creators want to show you. We want to put you in a situation where you decide...that's what makes video games the best form of entertainment.
To achieve this, the studio will strive to have credible NPCs, both visually and in terms of the interaction that the player will have with them in Starfield.
The technology starts from a scan of real models, like the photogrammetry of our landscapes. We apply the same to the people in game. It's not just how your character looks, we want interactions with NPCs, all characters to have a real impact and make you feel like they're real people. , you are real and your interactions are real.
In the midst of these non-playable characters, the player can also rely on Companions . The latter will comment on events, on what we are watching. In itself, nothing new, but to see how far the concept has been pushed.
Starfield takes up the "old codes of hardcore role-playing games"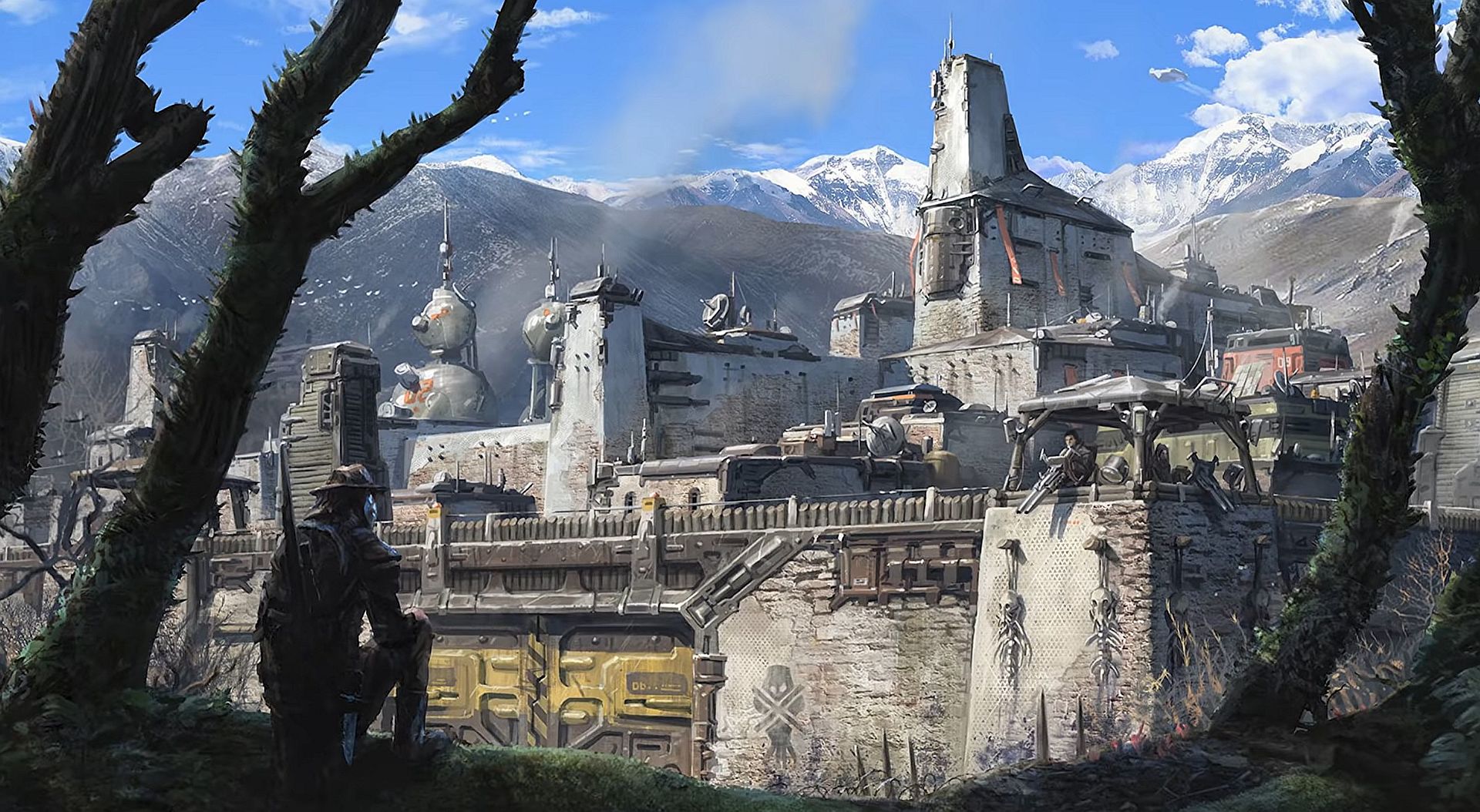 For the team, the title is a return to basics that will allow them to reinstate elements, but approaching them from another angle:
We don't just create role-playing games, we create simulations that lead to crazy things that can happen, unexpected things. A lot of us have been doing this together for a long time and with Starfield, it's good to revisit things we haven't done: the stories, the traits, the character definition, all the stats . There are so many games now that offer this, that people are ready for a game that takes on the old codes of hardcore role-playing . Things we used to do, but approached in a new way. We always allow players to create interesting, unique characters. This game is a strong build up.
Since we are doing in the old, the Oblivion game resurfaced during this conversation when touching the dialogue system. Indeed, Starfield will have a mini-game of persuasion similar to what Oblivion offered at the time, without being a copy-paste. The idea is really to be able to have real conversations during which the player will have "the feeling of persuading someone of something" .
Finally, we also had a few words about Factions. There will be in particular the Colonial Union which represents the idealized future of the Space Republic, the Liber Astra Confederation which is oriented space western fantasy and finally Ryujin Industries, which symbolizes the big companies and for which you will have to try to get hired. This is the faction with the best introduction according to the developers.
Unfortunately, no gameplay snippets punctuated the video, only new concept art. Starfield is expected for November 11, 2022 exclusively for Xbox Series and PC.
Is Starfield a good video game?
Starfield is not a very well known video game at the moment, so we'd rather not get involved. There are hundreds of new games every day and our editors haven't heard enough about Starfield to offer a full review yet. If the game continues to make itself known in the coming months, we will of course offer a detailed review and a note on whether or not you should play it. But for now, all we can say is that Starfield is a niche game, try it for yourself and make your own opinion, we hope you will have fun with it!
Can I play Starfield with my friends?
No, as far as we know, there is no multiplayer mode for Starfield, you'll have to lend the controller to each other and take turns playing! We hope that a multiplayer mode will be available thanks to a next update, a remake or even a sequel, who knows!
Is Starfield available on multiple platforms?
Yes, the game Starfield is developed to be compatible with PC (Microsoft Windows) and Xbox Series X|S. It's quite handy to be able to play it on several different consoles, thanks to the Bethesda Game Studios development studio!
Is Starfield a recent game?
Yes, Starfield is a recent game, it was launched in most regions on Sep 01st 2023, 29 days ago.
Starfield has been released on PC (Microsoft Windows) and Xbox Series X|S.
Is there an official website for Starfield?
Yes Starfield has its own official website! You can find it by clicking here.
Is there a forum on the internet to discuss the game Starfield?
Yes there is a website where Starfield fans can meet to discuss and exchange content, tips and advice on the game. It's on the Reddit website and you can find this Subreddit by clicking here.
Is Starfield compatible with VR?
No, Starfield is not currently compatible with virtual reality, but we hope that one day it will be possible to play it with this new technology!
Does the game Starfield have other names around the world?
No, according to our information, there is no other way to name Starfield, or it is very marginal.
What are similar games to Starfield?
Starfield is a game similar to Cyberpunk 2077, Borderlands 3, Force of Nature, Citadel: Forged With Fire, Immortal: Unchained, The Elder Scrolls VI, Tom Clancy's The Division 2, The Elder Scrolls: Blades, Gene Rain and Rebel Galaxy Outlaw, if you liked Starfield, you will surely love this list of games we just mentioned! You can find our dedicated portals by clicking on the name of the games, and make your own opinion very quickly!
×