As for the future of the Japanese publisher, it will undoubtedly reserve some good surprises for us… but also some bad ones.
A summary of the situation
For the modest sum of 300 million dollars, the Swedish firm Embracer Group bought several studios and a handful of licenses which belonged to Square Enix. Crystal Dynamics, Eidos Montreal or Square Enix Montreal now fall under the bosom of the European company. Additionally, iconic sagas like Tomb Raider , Deus Ex , Legacy of Kain , Thief and over 50 others are also changing hands. However, the Japanese publisher has surprisingly chosen to keep the distribution rights for Life is Strange , Outriders or Just Cause .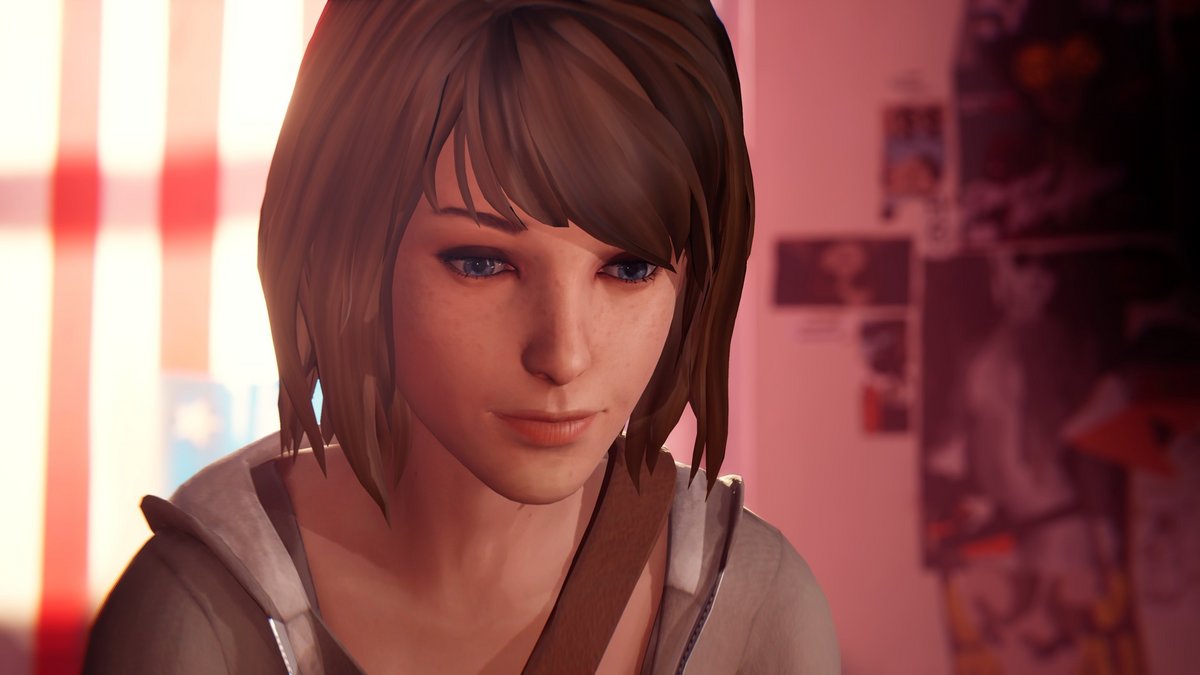 So much for the main facts to remember following the announcement of this separation. Several studios concerned by the agreement have quite logically pronounced themselves. This is for example the case of Crystal Dynamics which will continue its current projects on the next Tomb Raider and on Perfect Dark in partnership with The Initiative . However, we don't yet know what will happen to Marvel's Avengers .
Square Enix and Western games: a deep disenchantment
Towards the end of the 2000s, Japanese productions were losing significant market share to titles designed for Western gamers. Faced with this real turning point, Square Enix made various major investments such as the acquisition of Crystal Dynamics in 2009. Unfortunately, despite the design of relatively successful games like Tomb Raider (2013), Deus Ex Mankind Divided or even Hitman , Square did not never failed to publicly emphasize his disappointment with the sales garnered by these very popular licenses.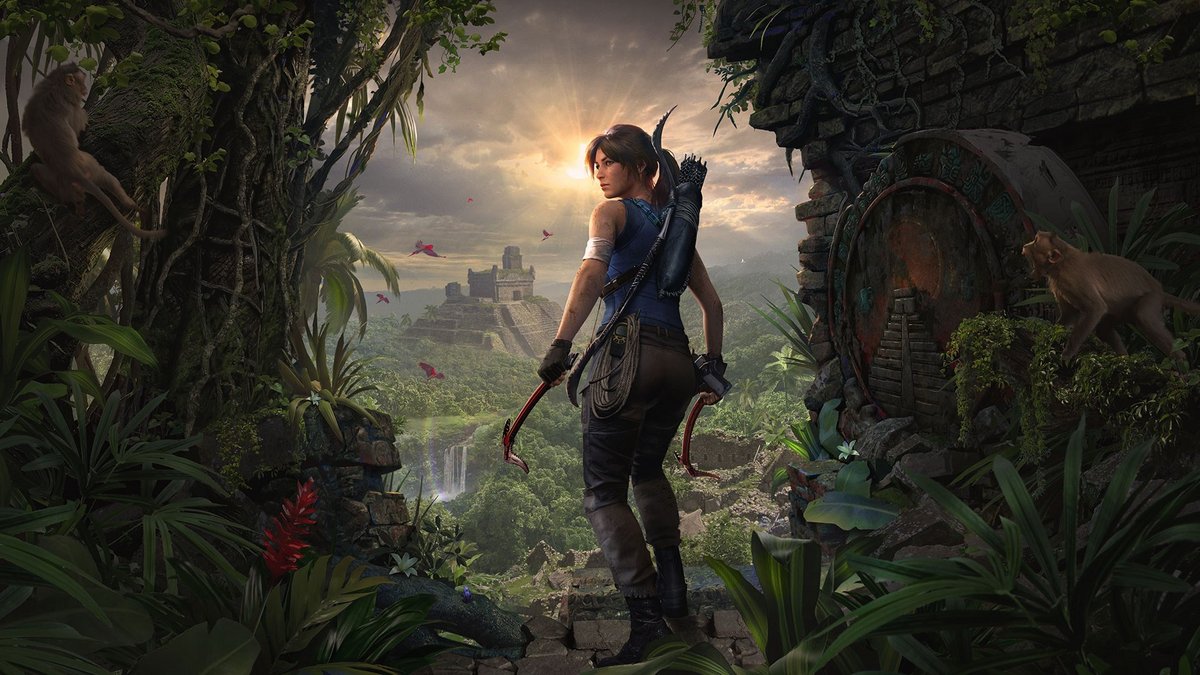 For example, just a few weeks after the launch of Shadow of the Tomb Raider and despite correct sales which at that time reached 4.12 million units, the CEO of Square Enix described these results as "disappointing" . Even going so far as to castigate the quality of the title following its mixed reception by the press. Difficult to put the teams of Eidos Montreal in confidence after such declarations. And let's not forget the brutal divorce with IO Interactive , the Danish studio from which Square Enix separated by ceding the rights to a Hitman saga which had been completely relaunched with the 2016 reboot.
Japan first!
Following these setbacks, the Japanese publisher would probably have sought to separate from all its Western studios to refocus its strategy on Japan. Indeed, the last big boxes of Square Enix come for the most part from the Japanese teams. Whether with the indestructible Final Fantasy XIV , Dragon Quest XI , Kingdom Hearts III or of course Final Fantasy VII Remake , the publisher has perfectly known how to reconnect with its favorite licenses which had nevertheless experienced a real loss of speed in the 2000s. We can therefore partly understand Square Enix's desire to favor its in-house productions.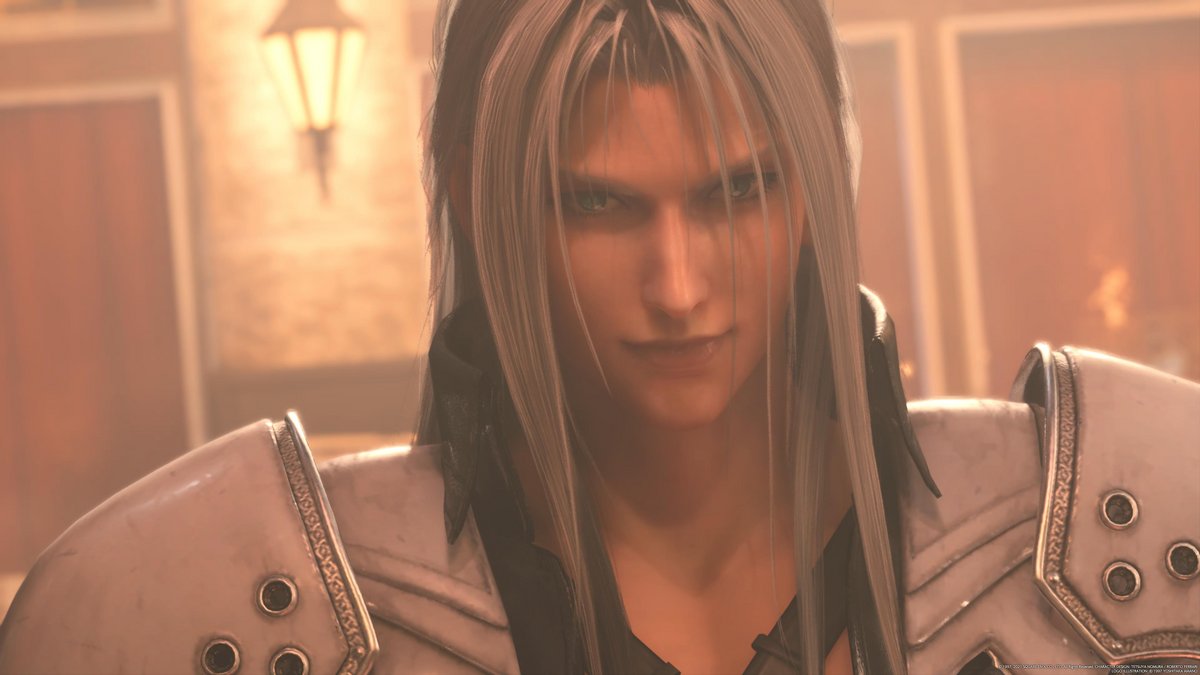 And the more or less distant future of the firm seems to go in this direction since Final Fantasy XVI , Kingdom Hearts IV , Forspoken or even the second part of Final Fantasy VII Remake hold the attention of several million players at present. Admittedly, Square Enix's purely Western games have never aroused as much enthusiasm as the titles we have just mentioned.
What future for Square Enix?
Let's end with a less pleasant part. Following the announcement of the acquisition of its "Western subsidiary" by Embracer Group, Square Enix could not remain silent. In a press release, the company explained the reasons for this acquisition, stating that it wanted to make major investments thanks to the proceeds of this sale. The areas targeted are those of AI, cloud and blockchain. Indeed, the boss of the Japanese publisher has never hidden his desire to invest massively in NFTs with which he hopes to increase the sale of digital goods. This may not please players as they have risen to the plate about the policy related to NFTs at Ubisoft .
If no really concrete element comes to support this hypothesis for the moment, many Internet users expect a takeover of Square Enix by PlayStation in the months to come. The two companies have always been extremely close and rumors of a possible marriage regularly roam the internet. Today, since Square has separated from a significant part of its business, the step would be lower for a player such as Sony with a view to a potential takeover since the manufacturer would "only" buy the Japanese teams and licenses.
Last hypothesis (probably the most probable), Square Enix could also remain independent by now having greater latitude to invest massively in its legendary licenses ( Final Fantasy , Dragon Quest , etc.) which were initially its only source of income. Omitting the investments that will be made in new technologies, we can say that Square Enix is ​​almost back to its original form. For the best or for the worst ? Only the future will tell us.
Is Tomb Raider Starring Lara Croft a good video game?
Tomb Raider Starring Lara Croft is not a very well known video game at the moment, so we'd rather not get involved. There are hundreds of new games every day and our editors haven't heard enough about Tomb Raider Starring Lara Croft to offer a full review yet. If the game continues to make itself known in the coming months, we will of course offer a detailed review and a note on whether or not you should play it. But for now, all we can say is that Tomb Raider Starring Lara Croft is a niche game, try it for yourself and make your own opinion, we hope you will have fun with it!
Can I play Tomb Raider Starring Lara Croft with my friends?
No, as far as we know, there is no multiplayer mode for Tomb Raider Starring Lara Croft, you'll have to lend the controller to each other and take turns playing! We hope that a multiplayer mode will be available thanks to a next update, a remake or even a sequel, who knows!
Is Tomb Raider Starring Lara Croft available on multiple platforms?
No, the game Tomb Raider Starring Lara Croft is currently only available on Game Boy Color. We hope that Core Design and Core Design development studios will release the game on other consoles soon, even if nothing is planned for the moment!
Is Tomb Raider Starring Lara Croft a recent game?
No, Tomb Raider Starring Lara Croft is not a recent game, it was launched in most regions on Jun 08th 2000, 23 years 3 months 27 days ago.
Tomb Raider Starring Lara Croft has been released on Game Boy Color.
Is there an official website for Tomb Raider Starring Lara Croft?
Yes Tomb Raider Starring Lara Croft has its own official website! You can find it by clicking here.
Is there a forum on the internet to discuss the game Tomb Raider Starring Lara Croft?
No, according to our information, Tomb Raider Starring Lara Croft does not yet have a forum or subreddit clearly identified to the community. However, it is possible that you can find one by searching on your favorite search engine, which we invite you to do! You can also look at social networks, indeed many groups exist for example on Facebook to allow communities to exchange between enthusiasts.
Is Tomb Raider Starring Lara Croft compatible with VR?
No, Tomb Raider Starring Lara Croft is not currently compatible with virtual reality, but we hope that one day it will be possible to play it with this new technology!
Does the game Tomb Raider Starring Lara Croft have other names around the world?
Yes, the game is also known by these names around the world:
Tomb Raider (Alternative spelling)
Tomb Raider Starring Lara Croft (Alternative spelling)
Tomb Raider: The Nightmare Stone (European title)
Tomb Raider Estrelando Lara Croft (Portuguese title)

What are similar games to Tomb Raider Starring Lara Croft?
Tomb Raider Starring Lara Croft is a game similar to Toby: The Secret Mine, Forgotton Anne, Star Control: Origins, Planet Alpha, Immortal: Unchained, Pikuniku, Dream Alone, Control, Gene Rain and Rebel Galaxy Outlaw, if you liked Tomb Raider Starring Lara Croft, you will surely love this list of games we just mentioned! You can find our dedicated portals by clicking on the name of the games, and make your own opinion very quickly!
×