This is one of the selling points of V Rising and we must admit that the promise sends dreams: build you a huge castle worthy of your thirst for power. And it works really well, the developers at Stunlock have found a good balance between good flexibility, offered by clear construction mechanics and limitations that will prevent griefers from zouaves by creating construction areas to block others server players.
Why is the castle essential?
Your base is an axis of progress in its own right, the developers have taken care that you have to return very regularly to your headquarters to improve it. You will see that the first hours of construction are not very exciting, but once the heart of the castle is upgraded to level 2, your building will take a completely different turn : between shovelful crafting stations and management of slaves and of prisoners, its management will also encourage you to "build intelligently", by operating in dedicated rooms.
The heart of the castle, main source of power
The heart of the castle will not only be the epicenter around which you will be able to build borders, it is also the main generator of all the machining stations that you will install in your home. For everything to work properly, make sure that the building is constantly supplied with blood essences so that everything works like clockwork. It's tedious for 1 or 2 hours, but afterwards you'll recover dozens of them in a few minutes.
Smooth beginnings
When the game asks you for the first time for walls around your heart, it's a bit of a disappointment: when you were sold the construction of a huge castle , you find yourself slamming 8 squares of wooden palisade . But everything comes at the right time to who knows how to wait and as we pointed out above, things will speed up once the heart of the castle is at level 2. There is a first set of bosses to knock out in the woods to get there , but soon you will need to craft stone bricks to build your walls and the max. To pass this first level, you will need copper ingots and leather.
Without fixed castle
If you are a fan of survival games, you already know it very well: the choice of the location of your castle is a question not to be taken lightly. And then as with Valheim or other games of this type, your first base in the forest biome is not going to be enough and after a while you will be forced to consider building a second castle, a little more in the center of the map. There are many teleporters on the map, but impossible to teleport resources between different areas. It is estimated that once your castle core is at level 3, you will need to move to expand your territory into more advanced biomes.
A roof over your head is life changing
Not having a roof at the start will considerably lengthen your progress in the first tier of construction . It will come with level 2 of the heart and the creation of rooms. By laying stone foundations and drawing rooms well without a void slab, a roof will automatically generate over your head. So you will be permanently protected from the sun and can spend all the time you want serenely above your workbenches and concentrate more on construction.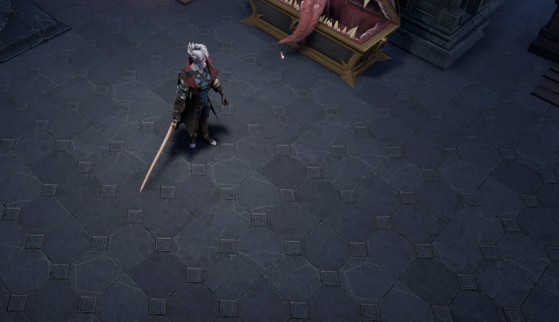 Dedicated rooms and their bonuses
Once the heart of the castle has been improved, you will obtain different types of floor, corresponding to the rooms that you will have to create : forge room, alchemy room, workshop room... By operating in this way, you will have the right to non-negligible bonuses for those who consume rare materials. One thinks in particular of unsullied hearts and the blood press. It will lower the cost of a blood essence above 3 units, which is a significant time saver during the first 30 hours of play.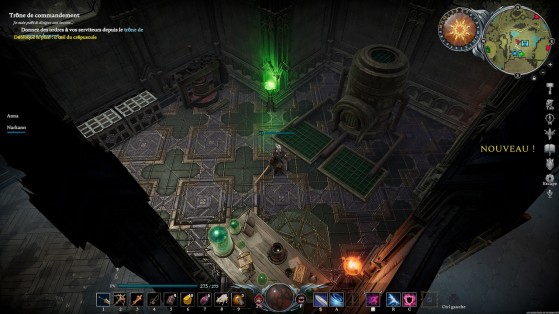 Clan and PvP
For the moment, this is an option that we have not yet explored in depth, however V Rising behaves like many survival games with this type of server: it is possible to destroy and loot the castles of other vampire clans on the map, however this will require a lot of preparation, but also a good shipment of explosives . As in all our articles on getting started, we are going to recommend that you first try your hand with a PVE game, to properly assimilate the gameplay loop and drastically speed up the first hours on a player versus player server.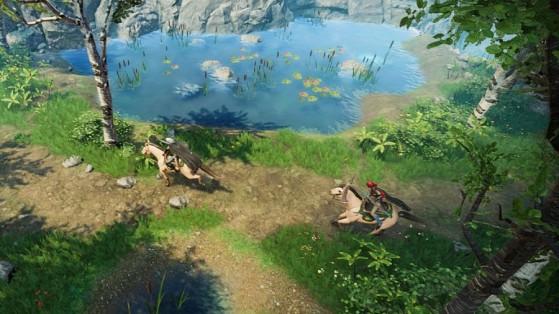 Is V Rising a good video game?
Yes V Rising is a great video game, we are proud to have given it a rating of 76%. Any good gamer must have played V Rising at least once in his life, we can even fully consider it as one of the best games of the genre! In short, it is a must and you must try it if you have the opportunity!
Can I play V Rising with my friends?
Yes, you can play V Rising multiplayer (online) with your friends! So think about it the next time you have a party at home, it can be a great opportunity to have a great time with your friends and family, while determining who is the best at V Rising!
Is V Rising available on multiple platforms?
No, the game V Rising is currently only available on PC (Microsoft Windows). We hope that Stunlock Studios development studio will release the game on other consoles soon, even if nothing is planned for the moment!
Is V Rising a recent game?
Yes, V Rising is a recent game, it was launched in most regions on May 17th 2022, 1 year 4 months 16 days ago.
V Rising has been released on PC (Microsoft Windows).
Is there an official website for V Rising?
Yes V Rising has its own official website! You can find it by clicking here.
Is there a forum on the internet to discuss the game V Rising?
No, according to our information, V Rising does not yet have a forum or subreddit clearly identified to the community. However, it is possible that you can find one by searching on your favorite search engine, which we invite you to do! You can also look at social networks, indeed many groups exist for example on Facebook to allow communities to exchange between enthusiasts.
Is V Rising compatible with VR?
No, V Rising is not currently compatible with virtual reality, but we hope that one day it will be possible to play it with this new technology!
Does the game V Rising have other names around the world?
No, according to our information, there is no other way to name V Rising, or it is very marginal.
What are similar games to V Rising?
V Rising is a game similar to Cyberpunk 2077, Life is Feudal: Your Own, Rising World, Miscreated, Savage Lands, Borderlands 3, Sky Break, Force of Nature, Dude Simulator and Dude Simulator 2, if you liked V Rising, you will surely love this list of games we just mentioned! You can find our dedicated portals by clicking on the name of the games, and make your own opinion very quickly!
×