This is one of the first bosses that will allow you to drastically slow down the progress of enemy clans in PVP in V Rising . By stealing this boss from a team, you make sure to prevent them from making leather and tannery so that they improve their equipment, but especially the heart of the castle . In this first guide dedicated to a general of the game, we will see where you can locate Keely and how to beat her, with the gameplay video just above in support .
Where to find it?
East of the woods, the first biome of V Rising. Most often, Keely hangs out in a load of soldiers, but you can also come across her by chance on patrol , surrounded by her close guard. You can use a teleporter placed nearby to reach its position quickly, but this requires not having any component on you before using one. Later, you can install one directly in your castle .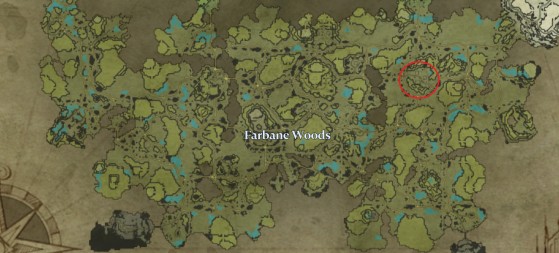 How to beat her?
Note that the video linked to the article is only there to give you an idea of ​​​​his attacks before you jump into battle. The fight will be 2-3 times longer the first time you encounter her in the world.
The archer shouldn't be a problem for you if she's on her own. If you find her at her usual spawn point, she should be surrounded by many guards: try to eliminate as many as possible before engaging her.
2 Potentially Troublesome Attacks: Its 3 Frosted Arrows shot has a good range and its ability to freeze you can eventually tickle your whiskers . Finally, her AOE, which she triggers during her second phase, will cover a good bit of ground. As soon as you see her waving her bow skyward, wait until the marks are on the ground and dash to get away from them.
Reward Recipes
Able
Crafting recipes
Tannery
Traveler's Pelisse
empty container
Leather
Is V Rising a good video game?
Yes V Rising is a great video game, we are proud to have given it a rating of 76%. Any good gamer must have played V Rising at least once in his life, we can even fully consider it as one of the best games of the genre! In short, it is a must and you must try it if you have the opportunity!
Can I play V Rising with my friends?
Yes, you can play V Rising multiplayer (online) with your friends! So think about it the next time you have a party at home, it can be a great opportunity to have a great time with your friends and family, while determining who is the best at V Rising!
Is V Rising available on multiple platforms?
No, the game V Rising is currently only available on PC (Microsoft Windows). We hope that Stunlock Studios development studio will release the game on other consoles soon, even if nothing is planned for the moment!
Is V Rising a recent game?
Yes, V Rising is a recent game, it was launched in most regions on May 17th 2022, 1 year 4 months 18 days ago.
V Rising has been released on PC (Microsoft Windows).
Is there an official website for V Rising?
Yes V Rising has its own official website! You can find it by clicking here.
Is there a forum on the internet to discuss the game V Rising?
No, according to our information, V Rising does not yet have a forum or subreddit clearly identified to the community. However, it is possible that you can find one by searching on your favorite search engine, which we invite you to do! You can also look at social networks, indeed many groups exist for example on Facebook to allow communities to exchange between enthusiasts.
Is V Rising compatible with VR?
No, V Rising is not currently compatible with virtual reality, but we hope that one day it will be possible to play it with this new technology!
Does the game V Rising have other names around the world?
No, according to our information, there is no other way to name V Rising, or it is very marginal.
What are similar games to V Rising?
V Rising is a game similar to Cyberpunk 2077, Life is Feudal: Your Own, Rising World, Miscreated, Savage Lands, Borderlands 3, Sky Break, Force of Nature, Dude Simulator and Dude Simulator 2, if you liked V Rising, you will surely love this list of games we just mentioned! You can find our dedicated portals by clicking on the name of the games, and make your own opinion very quickly!
×