The controversy over, serious things can resume for Gran Turismo 7. Polyphony Digital continues to improve its game with small updates and embellish it with new content. The latest patch also brought big changes , including the end of a glitch that allowed you to farm, but not only.
The price of legendary cars in Gran Turismo 7 is increasing
Several aspiring drivers have indeed noticed that patch 1.15 has increased the price of several legendary cars. According to GTPlanet , 27 cars are currently affected. This is, for example, the case of the 1992 Ferrari F40, which saw its price almost double, going from 1.35 million credits to 2.6 million, while the Mercedes Benz 300 SL (W194) only increased by 2 million to reach 13 million credits. 
According to the site's datamine , expect at the very least an increase of 3.8% for the Hagerty models. A practice due to the partnership of Gran Turismo 7 with the insurer, which evaluates the price of the great classics in the real world to transpose their rating on the in-game prices. Inevitably, this mechanism does not only make people happy.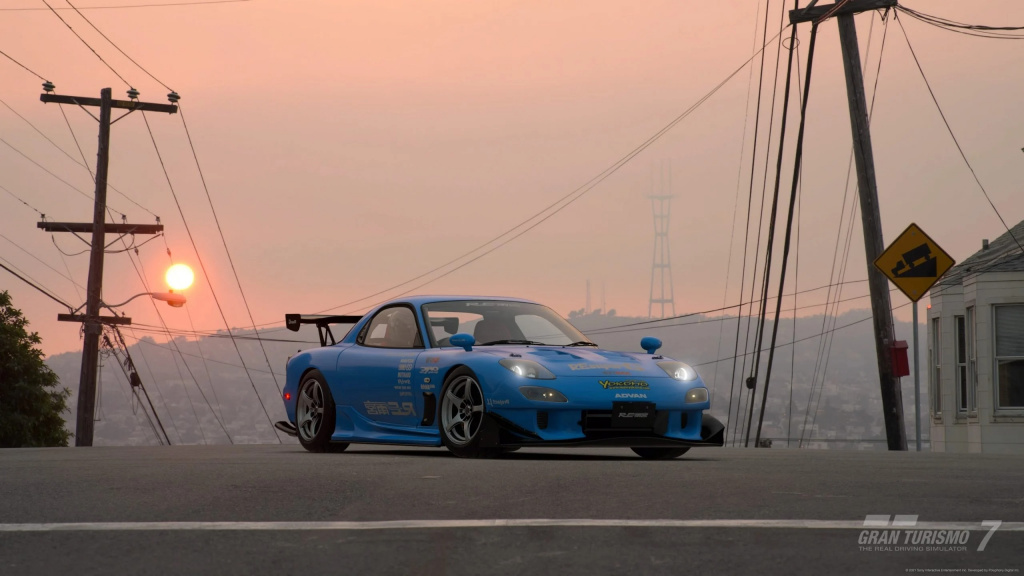 Fans torn between anger and frustration
Fans reacted quickly on Reddit and they are torn between anger and frustration. Some feel that this mechanic is too realistic for its own good and only makes the state of the game worse. grind needed to buy cars. 
Then there are those who worry that these price increases will push players into microtransactions for fear of missing out on legendary vehicles, which regularly come and go in the store. Especially since the prices of the great classics are likely to become even more expensive as GT7 updates. Farewell to players' collector's dreams? Perhaps the discontent of the players will cause Polyphony to back down again.
Is Gran Turismo 7 a good video game?
Yes Gran Turismo 7 is a great video game, we are proud to have given it a rating of 83%. Any good gamer must have played Gran Turismo 7 at least once in his life, we can even fully consider it as one of the best games of the genre! In short, it is a must and you must try it if you have the opportunity!
Can I play Gran Turismo 7 with my friends?
Yes, you can play Gran Turismo 7 multiplayer (offline) with your friends! So think about it the next time you have a party at home, it can be a great opportunity to have a great time with your friends and family, while determining who is the best at Gran Turismo 7!
Is Gran Turismo 7 available on multiple platforms?
Yes, the game Gran Turismo 7 is developed to be compatible with PlayStation 4, PlayStation 5 and PlayStation VR2. It's quite handy to be able to play it on several different consoles, thanks to the Polyphony Digital development studio!
Is Gran Turismo 7 a recent game?
Yes, Gran Turismo 7 is a recent game, it was launched in most regions on Mar 04th 2022, 1 year 6 months 29 days ago.
Gran Turismo 7 has been released on PlayStation 4, PlayStation 5 and PlayStation VR2.
Is there an official website for Gran Turismo 7?
Yes Gran Turismo 7 has its own official website! You can find it by clicking here.
Is there a forum on the internet to discuss the game Gran Turismo 7?
Yes there is a website where Gran Turismo 7 fans can meet to discuss and exchange content, tips and advice on the game. It's on the Reddit website and you can find this Subreddit by clicking here.
Is Gran Turismo 7 compatible with VR?
Yes Gran Turismo 7 is compatible with virtual reality, if you have a suitable headset at home, we advise you to try it as soon as possible! You will be able to enjoy a complete immersion in your favourite game!
Does the game Gran Turismo 7 have other names around the world?
Yes, the game is also known by these names around the world:
GT7 (Acronym)
グランツーリスモ7 (Japanese title - original)
Guran Tsuurisumo Sebun (Japanese title - romanization)
그란 투리스모 7 (Korean title)

What are similar games to Gran Turismo 7?
Gran Turismo 7 is a game similar to Wreckfest, Forza Motorsport, NBA 2K19, Dirt Rally 2.0, Winning Post 9, Madden NFL 20, WRC 8, F1 2019, Grid and MXGP 2019: The Official Motocross Videogame, if you liked Gran Turismo 7, you will surely love this list of games we just mentioned! You can find our dedicated portals by clicking on the name of the games, and make your own opinion very quickly!
×