In this new Genshin Impact guide , we are going to come back to one of Inazuma's products called the Scarabuto . For those who don't know what it is, here is a fairly simple description.
During your travels in the lands of the world of Teyvat, you will have to develop your characters by raising them in levels and raising them. For this step, you need to have various materials that change depending on the hero or heroine you want to play. This is when you will need the Scarabuto since it is one of the components necessary for the elevation of some of your characters such as Itto for example. It is also required for crafting an Electroculus Resonance Stone.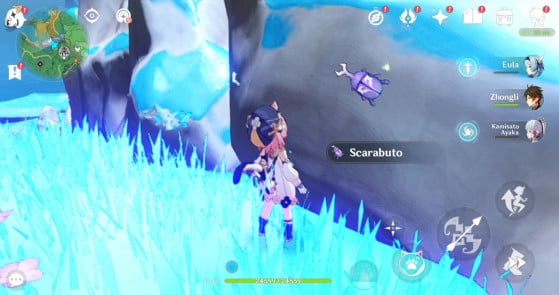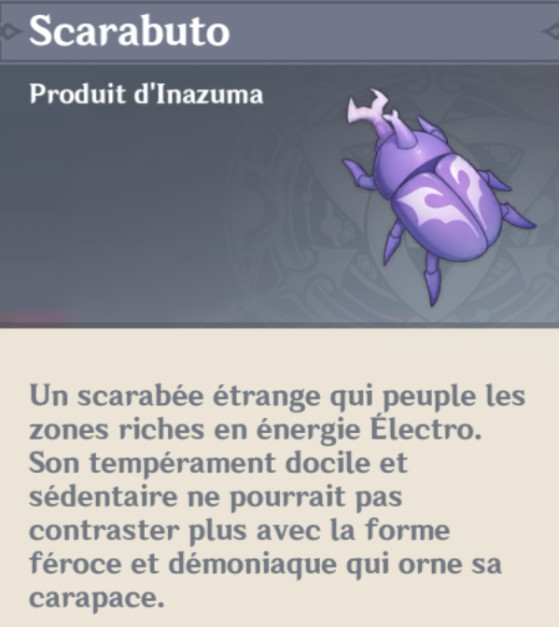 Where to find a Scarabuto?
After having seen the usefulness of this product, it is now time to discover the various places where you can recover it. In order to obtain a Scarabuto, you will have to go to one of the following four islands:
Narukami Island
Yashiori Island
Kannazuka Island
Seirai Island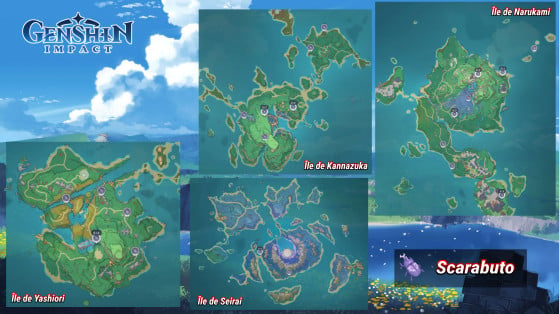 There you go, you just have to collect as many as possible to be able to raise all the characters requiring them to level 80 or 90. It is also possible to farm them to have some in stock if ever other heroes have them. need later.