The inexhaustible Dying Light is not dead and still demonstrates it. The next-gen update is available to download starting today on PlayStation 5 and PlayStation 4 Pro . We expected it before the release of Stay Human, but what do you want!
A facelift for not a round
Great lords, the Poles of Techland think of your wallet and will not hit it. The next-gen patch is a gift! It will be deployed in two stages and is therefore only available on PlayStation consoles at the time of writing these lines. The latter is mainly there to stabilize or increase the framerate, as well as to enhance the resolution.
Here are the improvements to Dying Light following the update :
PS5 / Xbox Series X Modes :
Performance: 1080p at 60fps
Balanced: 1440p with a framerate that aims for 60fps
High resolution: 4K at 30fps
PS4 Pro mods :
Improved 30fps (stable?) and network
Xbox Series S / One mods :
Performance: 1080p at 30fps
High resolution: 1440p which aims for 30fps
We have put the details of the Xbox consoles as an indication but on the said platforms the patch will be released later. "Soon" we are told.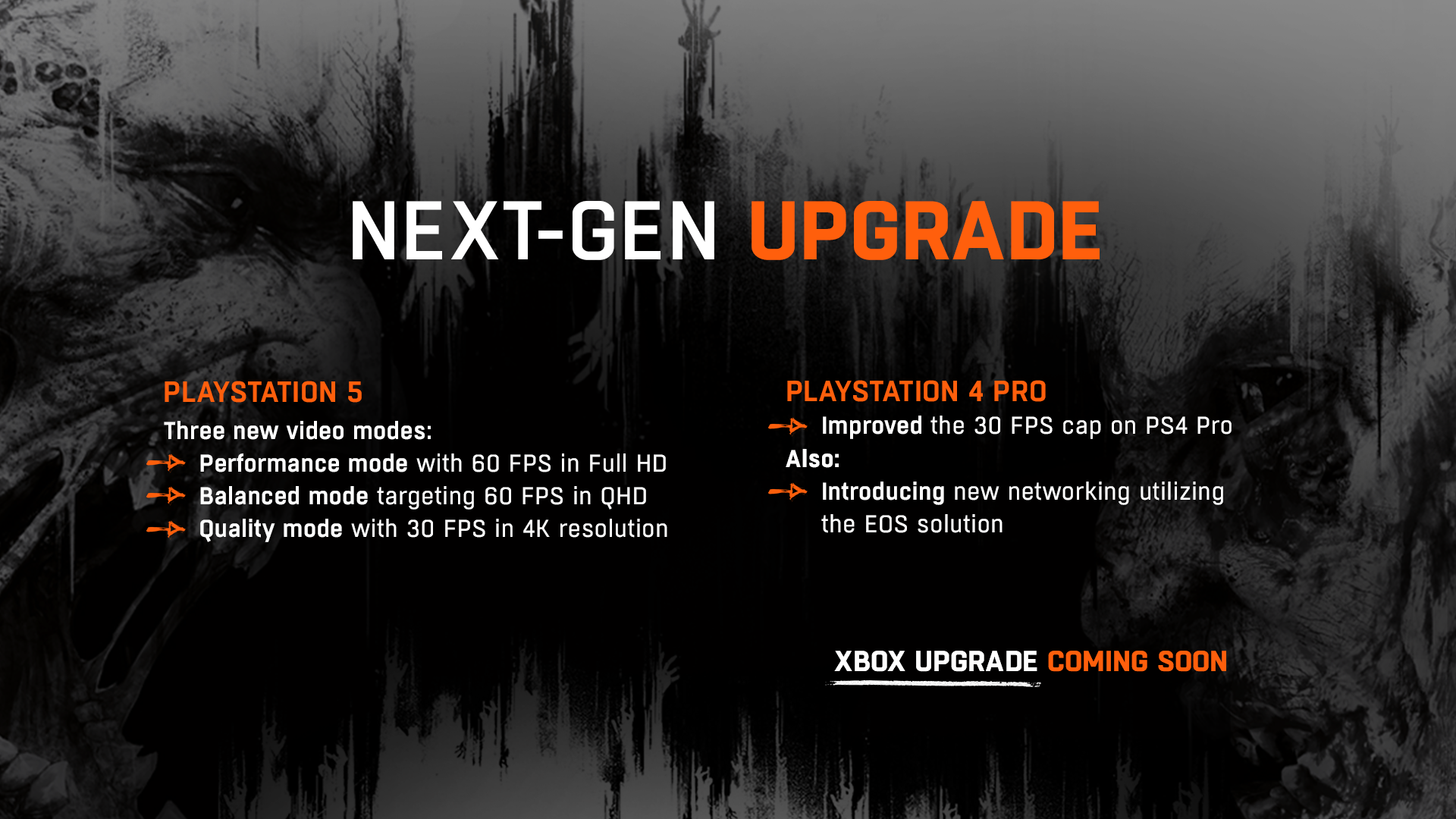 Dying Light next-gen: almost new with old
Good roughly speaking, with this update, you should have a PC rendering of 2015. For the rest, it does not move one iota and you will therefore have more or less content depending on your version.
Survive in a city besieged by a zombie virus! Discover the dilemma that awaits you in your secret mission. Will loyalty to your superiors prove stronger than the desire to save the survivors? It's up to you to decide...