Six days after its 1.5 update , Horizon Forbidden West is getting even better with a 1.06 patch . Gameplay, main and secondary missions, activities etc. the changelog is long.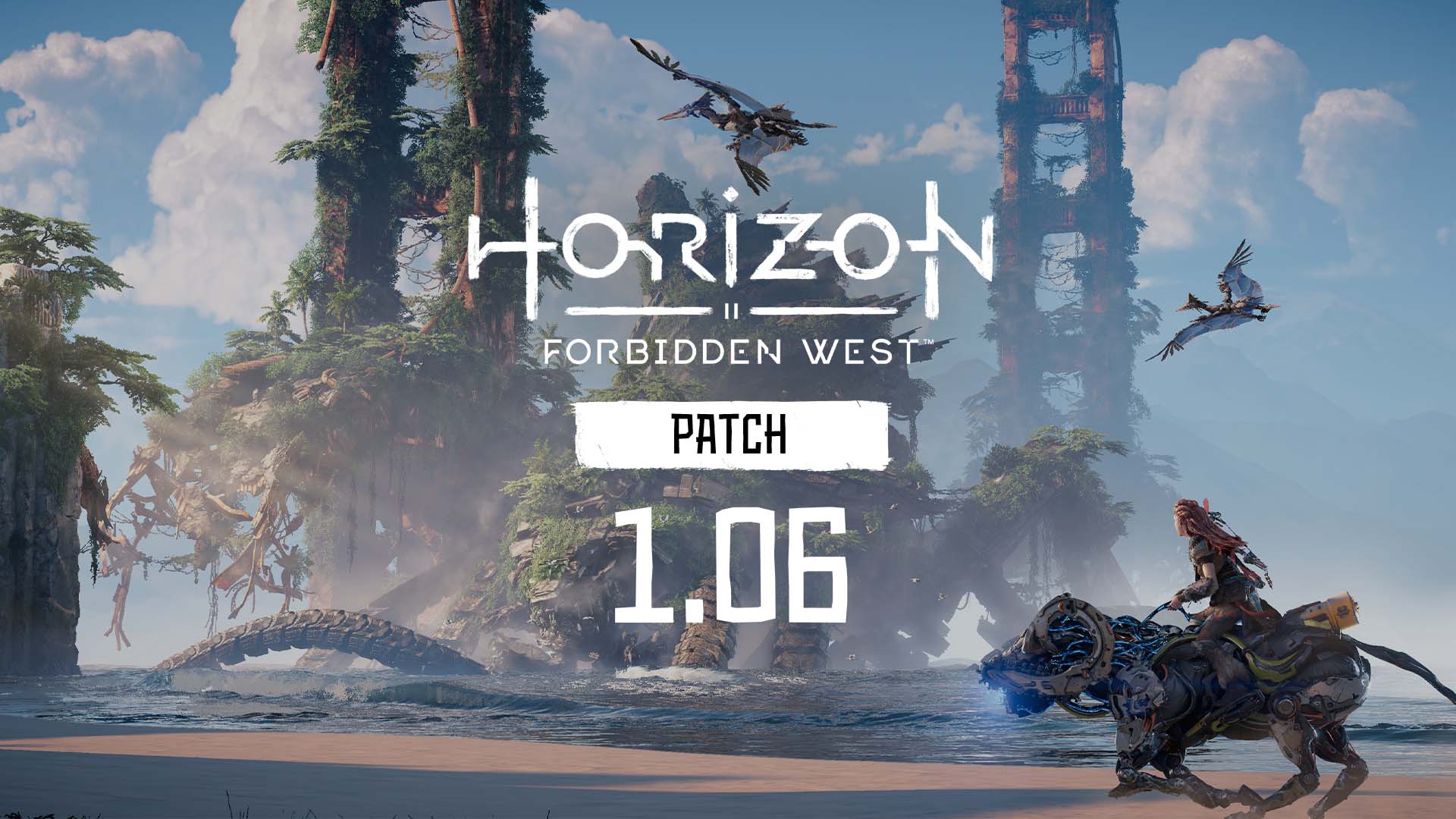 What are the improvements in Update 1.6?
New week, new patch 1.06 for Horizon Forbidden West. Already online, it weighs 1.025 GB . It works like its predecessor to take the hassle out of gameplay, missions, open world activities, UI, performance and more.
The game gains in stability by eliminating crashes, black screens/unintentional loadings as well as pop-in / untimely streaming problems during cutscenes. The cutscenes also have visual and audio improvements.
Aloy, who likes to chat, shouldn't mention her reserve so often anymore. Remap the R1 key to assign primary fire to it should no longer prevent the player from throwing rocks. If you have specific questions about the update, the patchnotes are available .
To be continued in a future patch of Horizon Forbidden West...
The developers at Guerrilla Games continue to investigate graphical issues regarding screen flickering, sharpness, and saturation during camera movement. Players have also reported being unable to see their 100% progress in the in-game Stats menu. The team is on it.
Others apparently hear the track "The World on Her Shoulders" on repeat. The studio is working on a fix for this, but if you haven't encountered it before, a partial fix is ​​already in the 1.6 update. Finally, the devs also inquire, for example, about the "Breaking Even" quest in which players cannot chat with Porguf. A bug that has the effect of freezing the progress of this mission.