Could the ghost of Marvel's Avengers have calmed the ardor of the EG7 group? Management has finally decided: the MMORPG Marvel developed by Daybreak Games is canceled. And we have a little glimpse of what it would have looked like. 
A preview of the canceled Marvel MMORPG
Last November, Dimensional Ink Studios, to whom we owe DC Universe Online , proudly announced that they were working on an online role-playing game based on Marvel licenses. The project, led by CEO Jack Emmert (Star Trek Online, City of Heroes) was to take full advantage of the team's experience, but it never saw the light of day. EG7 decided to cancel the Marvel MMORPG and reinvest the €50 million in other projects and the follow-up to DC Universe Online and The Lord of the Rings Online . The group considered that the investment is too expensive and too risky, a pity because it would not have resembled the game of its competitor.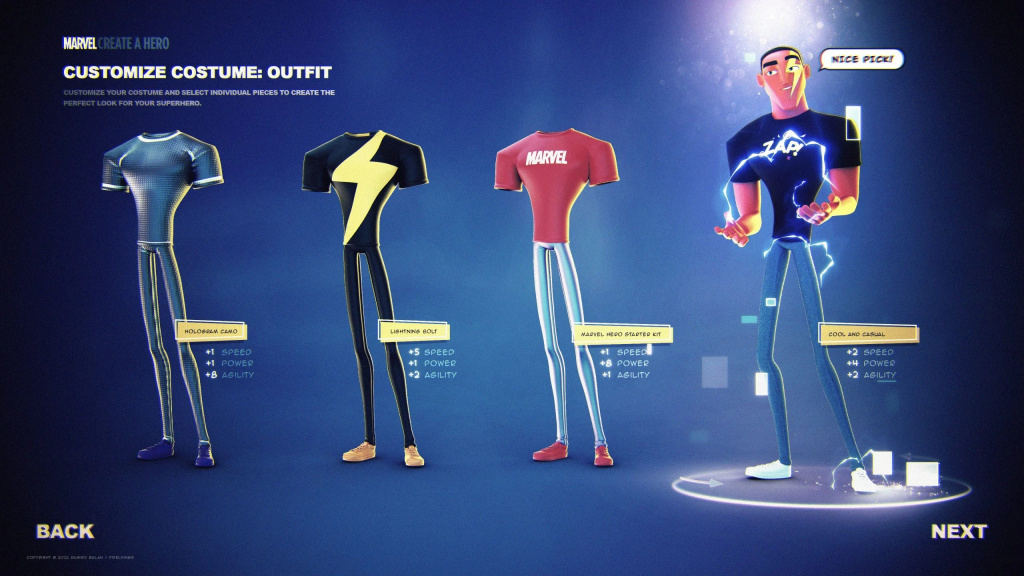 Ramiro Galan, the project's UI designer, has posted some menu concept art on his Artstation page that gives us a taste of the game, character creation, and customization. The Marvel MMORPG was closer to the graphic style of Spider-Man: Into the Spiderverse, to which the developers wanted to " pay homage with vibrant and rich colors ". Too bad, we will probably never see the game in action.
What do you think of the artistic direction MMORPG Marvel was heading towards?