A few days ago, we learned with great emotion of the death of videographer Olibith. Some of you probably don't know him, but Olibith made his mark on millions of World of Warcraft players a few years ago with his machinimas dedicated to the World of Warcraft video game. 
Playing as a Gnome on WoW, Olibith loved to put his character on the game of Blizzard by making videos very worked, artistic and very funny. He had met the success on the internet, Youtube and on the site Warcraft Movies with the series of video Never Stay Tuned, but also with the excellent The Hills Have Eggs that you can find below.
At the time, there were not as many videographers as today, streaming did not exist yet and Youtube was just starting. The work Olibith did on his videos was absolutely revolutionary, many Youtubers were influenced by his work more than 10 years ago.
Initially discovered on World of Warcraft, Olibith had then joined the Millenium esport team where he became art director. He was also a columnist and made parody and humor videos for the site. French fans will remember for a long time this parody song where Olibith sang with nostalgia his passion for esport and gaming.
In the last few years, Philippe Phix (real name) had completely changed his career and stopped all links with the gaming and esport world to become a pioneer of the NFT movement. Under the pseudonym of @money_alotta, he was one of the pioneers of the crypto-art of the democratization of NFT in the world.
His sudden death while he was still very young has surprised the whole community of gamers as well as crypto-artists, and many people around the world have paid tribute to him in recent days.
BECAUSE À LEGEND NEVER DIE.#alottamoney pic.twitter.com/b1TXtwchBr

— Didier RA (@DidierRA1) March 9, 2022
I'm heartbroken to hear from @DidierRA1 today that a trailblazer of the #NFT art space - @money_alotta, died last night.

He was always so open to creativity and collaboration, from this first silly creation we made together in Feb 2020 to Pranksyland, the Advent Calendar and... pic.twitter.com/Nv0OQ1pePJ

— Pranksy 📦 (@pranksy) March 4, 2022
Good morning to the heroes who will read my last night tribute to the legend @money_alotta. pic.twitter.com/Inj93sTTeG

— Professor Jun (@ProfessorJun_) March 8, 2022
As promised half of the supply (80 cards) of FAKALOTTA series 6 card 28 was vaulted and sent to @money_alotta addy for his family: https://t.co/RUan4eTYz0 FOREVER YOU will be in @FAKERARES_XCP directory. RIP Legend!@robnessofficial @DidierRA1 @arsenic_lullaby @sp4ce pic.twitter.com/OAfiCKZQ1p

— PiFu (@PiFu7) March 22, 2022
We invite you to visit his Youtube page in order to know Olibith's work. We offer our sincere condolences to his family and friends, the internet has lost one of its greatest artists.
Rest in Peace Olibith.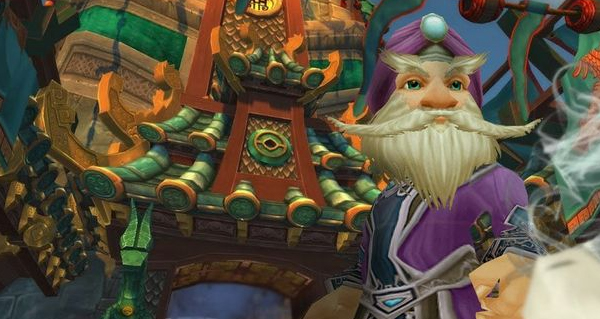 Is World of Warcraft a good video game?
Yes World of Warcraft is a great video game, we are proud to have given it a rating of 85%. Any good gamer must have played World of Warcraft at least once in his life, we can even fully consider it as one of the best games of the genre! In short, it is a must and you must try it if you have the opportunity!
Can I play World of Warcraft with my friends?
Yes, you can play World of Warcraft multiplayer with your friends! So think about it the next time you have a party at home, it can be a great opportunity to have a great time with your friends and family, while determining who is the best at World of Warcraft!
Is World of Warcraft available on multiple platforms?
Yes, the game World of Warcraft is developed to be compatible with PC (Microsoft Windows) and Mac. It's quite handy to be able to play it on several different consoles, thanks to the Blizzard Entertainment development studio!
Is World of Warcraft a recent game?
No, World of Warcraft is not a recent game, it was launched in most regions on Nov 23rd 2004, 19 years 17 days ago.
World of Warcraft has been released on PC (Microsoft Windows) and Mac.
Is there an official website for World of Warcraft?
Yes World of Warcraft has its own official website! You can find it by clicking here.
Is there a forum on the internet to discuss the game World of Warcraft?
Yes there is a website where World of Warcraft fans can meet to discuss and exchange content, tips and advice on the game. It's on the Reddit website and you can find this Subreddit by clicking here.
Is World of Warcraft compatible with VR?
No, World of Warcraft is not currently compatible with virtual reality, but we hope that one day it will be possible to play it with this new technology!
Does the game World of Warcraft have other names around the world?
Yes, the game is also known by these names around the world:
Vanilla (Acronym)
WoW (Acronym)
魔兽世界 (Chinese title)
ワールド オブ ウォークラフト (Japanese title - original)
와우 (Korean Alias)
월드 오브 워크래프트 (Korean title)
Battle for Azeroth (Other Alias)
Leeroy Jenkins (Other Alias)
World of Warcraft: Cataclysm (Other Alias)
World of Warcraft: Mists of Pandaria (Other Alias)
World of Warcraft: The Burning Crusade (Other Alias)
World of Warcraft: Warlords of Draenor (Other Alias)
World of Warcraft: Wrath of the Lich King (Other Alias)

What are similar games to World of Warcraft?
World of Warcraft is a game similar to Final Fantasy XIV Online, Darkstone, The Elder Scrolls Online, Pillars of Eternity, The Witcher 3: Wild Hunt, Tera, Perfect World, Aarklash: Legacy, Battle Brothers and Elsword, if you liked World of Warcraft, you will surely love this list of games we just mentioned! You can find our dedicated portals by clicking on the name of the games, and make your own opinion very quickly!
×