The news fell through two renowned American journalists, Dave Jamieson (HuffPost) and Jason Schreier (Bloomberg): the employees of Activision Blizzard's Quality Assurance division won their case with the American National Labor Relations Council. Their victory? Have their union of workers in the video game industry recognized by the American state. This is only the second time in history that such an event has occurred!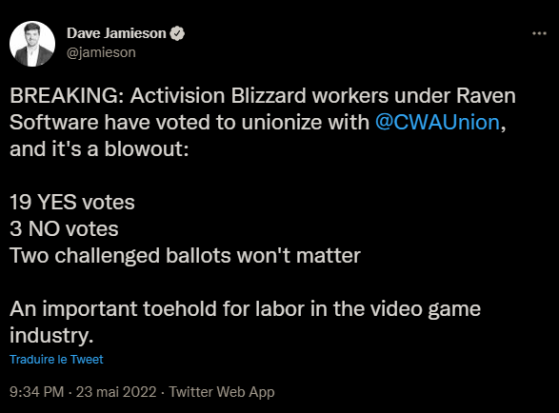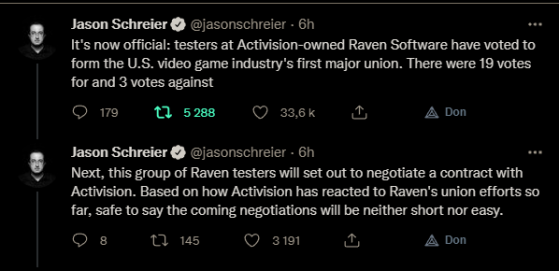 A long struggle...
While at the beginning of April the conversion into full-time jobs of 1,100 hitherto temporary employees of Activision Blizzard's Quality Assurance division was announced, the employees of the Raven Software studio (Call of Duty, Wolfenstein) did not have the chance to benefit from this major change and remained subject to very precarious working (and living) conditions .
To challenge this decision, some, about thirty of them, have chosen to form a union in order to assert their rights. Unfortunately for them, unions are not legion in the United States , and they are even almost non-existent in the video game industry since only one of them was until now recognized by the American state : that of the Vodeo studio (originally from the game Beast Breaker).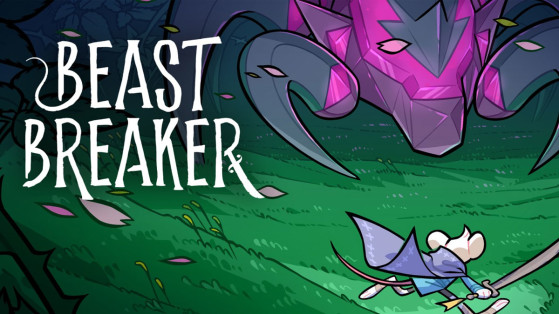 It is with this in mind that the management of Activision Blizzard would have , according to Bloomberg, illegally threatened the team of testers so that they put an end to this unionization . However, the thirty employees concerned have not let go for almost five weeks now, even going so far as to join the imposing Communications Workers of America union with nearly 700,000 members with a view to being recognized as a union of the video game industry in its own right.
While nothing helped and Activision Blizzard stubbornly refused to officially recognize this union of workers since, according to management, 30 people cannot represent an appropriate bargaining unit as opposed to the more than 300 employees that account the studio, future union members have chosen to take the fight to the National Labor Relations Council to officially determine whether or not this union is legitimate.
This Monday, May 23, 2022, the Council decided during a videoconference on the basis of 19 votes For and 3 Against . The union formed by the employees of Raven Software is therefore officially recognized by the American state and thus becomes the second to obtain this precious recognition allowing them in particular to legitimize their fight. The Game Workers Alliance was born.
... And a battle that continues despite everything
However, the major challenges are not behind these thirty employees.
The U.S. Department of Labor is reportedly investigating alleged threats by Activision Blizzard management to its personnel , as well as an alleged social media policy that conflicts with human rights. employees in collective action . According to Bloomberg, the same ministry has already established that " sufficient evidence is accessible " to initiate proceedings soon. Naturally, Activision Blizzard has already denied these accusations through one of its spokespersons, Jessica Taylor, who reportedly stated that "these allegations are false. Employees can freely speak out about workplace issues without retaliation ."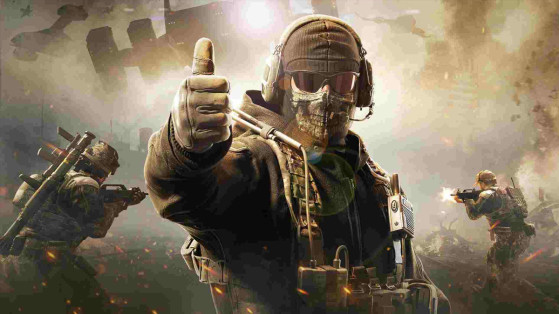 The negotiation of a written contract with Activision Blizzard would even be planned on the side of the Game Workers Alliance, and it is a rather logical continuation of recent events. However, given the management's hostility towards this group of workers, it's a safe bet that nothing has yet been won on this side. Bloomberg reported some comments sent internally to employees that would go in this direction, in particular that " A union cannot guarantee a pay increase " but also that " Contracts dedicated to unions often put an end to the flexibility of the jobs of the time ".
The upcoming takeover of the company by Microsoft could also pose serious problems for this new union. The future parent company of Activision Blizzard King is indeed not recognized for its great tenderness with regard to wage struggles , although officially the vice-president, Lisa Tanzi, announced last March that Microsoft would not will not interfere with the unionization of its employees.
A great victory then, but the hardest could be to come for Raven Software...