Originally scheduled for June 21 , The Day Before announces in a press release that its release is delayed — and not just a bit.
New release date, and new engine!
Let's start with the bad news. The Day Before is a new release date, and as much to say that it seems distant. The game isn't even on this year's schedule anymore, as it slips to March 1 , 2023.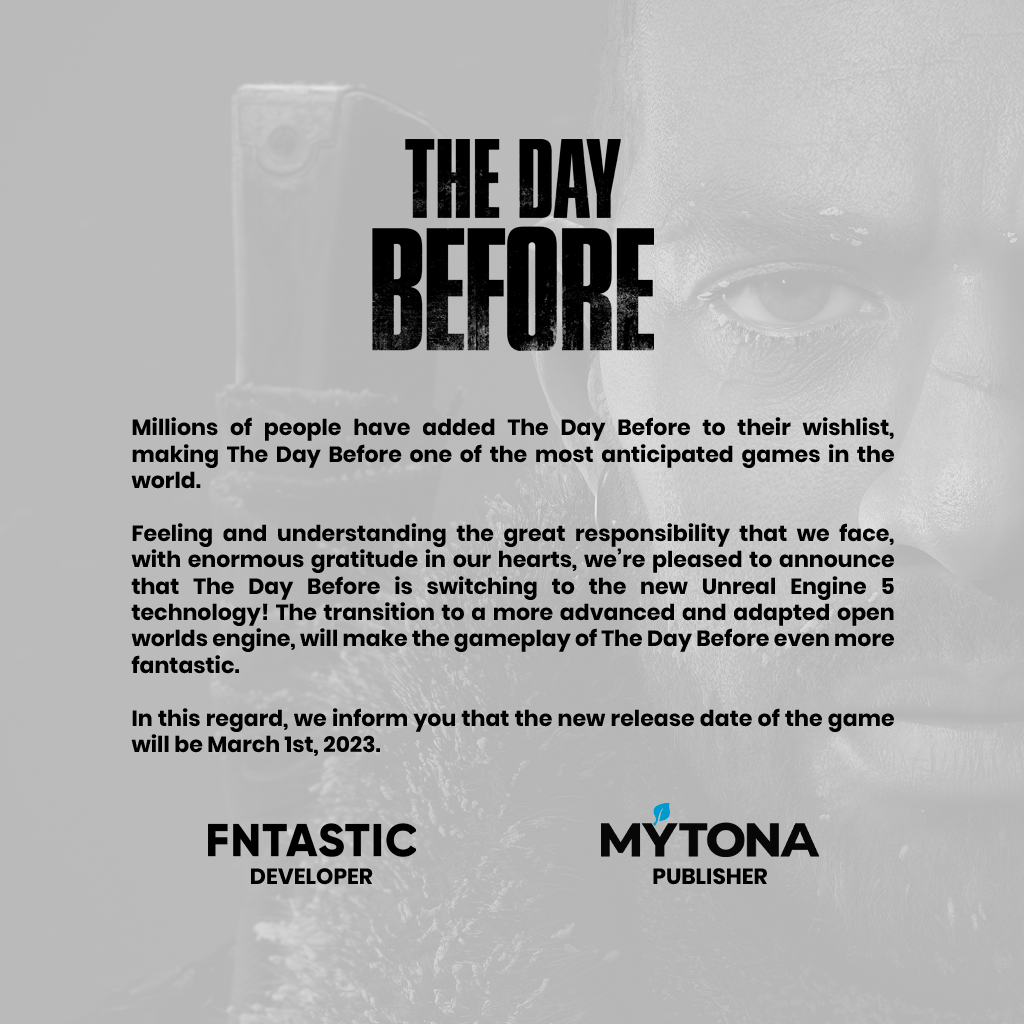 But why such a big postponement? In its press release, Fntastic says it is honored by the trust of players and that it is its responsibility to deliver a game with cutting-edge technology.
Therefore, the studio announces to continue the development of its game on Unreal Engine 5, the latest version of the famous engine developed by Epic Games.