In addition to harvesting minerals and harvesting humans, V Rising also offers fishing spots that can provide sometimes very interesting objects . We are going to see everything there is to know about this umpteenth form of farming , in 3 main points which should allow you to know everything about fishing in two steps.
Fishing rod craft
You will get the recipe at the same time as the cabinetmaking workshop by sucking up the V blood of Rufus the Foreman , one of the bosses at the start of the game . You will therefore need the workbench and the materials below to go in search of poiscaille and improbable loot . In addition to your weapon and your tools
Fishing Rod Recipe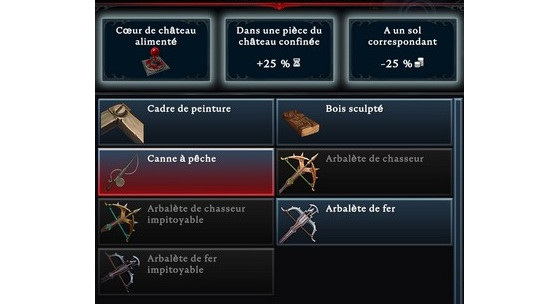 How to fish in all areas?
Locate the lapping on the surface of the ponds to draw your rod and click on it. Then you have to wait for a big splash to appear on the screen to left click again .
The spots appear randomly on potentially all aqueous surfaces, however some spots are clearly "fixed". The reappearance of these points is similar to that of the veins of minerals on the roads or the rarity of the chests encountered.
It's never clearly indicated by the game, but your ability to fish in higher level fishing spots is conditioned by your item level .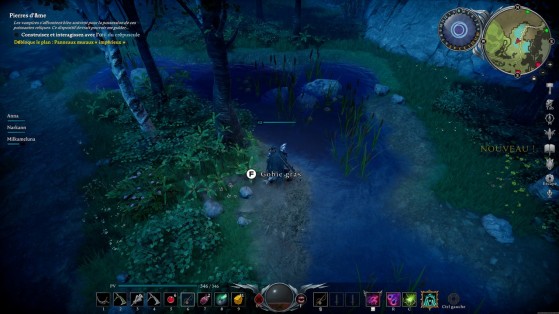 Why fish?
Fishing allows you to collect a rather mind-blowing variety of different loots : from the piece of equipment to the research book , passing through purely cosmetic rusty helmets... As soon as you see a water point, take advantage of it, you could have good surprises.
The devourer will be happy to recycle all your fish, you should get bones, oil, and even chitin on higher level fish .
You'll need a Twilight Snapper fairly quickly if you want to summon the Putrid Rat to your castle and gain Rat Form. This transformation is useful for hiding from patrols, or for setting up ambushes in PVP .
Fish are the food of choice for your prisoners, so you'll need a good supply of them if you're going to save a human with a good blood type class and exploit their precious vital liquid to make potions for difficult fights . .
Is V Rising a good video game?
Yes V Rising is a great video game, we are proud to have given it a rating of 76%. Any good gamer must have played V Rising at least once in his life, we can even fully consider it as one of the best games of the genre! In short, it is a must and you must try it if you have the opportunity!
Can I play V Rising with my friends?
Yes, you can play V Rising multiplayer (online) with your friends! So think about it the next time you have a party at home, it can be a great opportunity to have a great time with your friends and family, while determining who is the best at V Rising!
Is V Rising available on multiple platforms?
No, the game V Rising is currently only available on PC (Microsoft Windows). We hope that Stunlock Studios development studio will release the game on other consoles soon, even if nothing is planned for the moment!
Is V Rising a recent game?
Yes, V Rising is a recent game, it was launched in most regions on May 17th 2022, 1 year 4 months 14 days ago.
V Rising has been released on PC (Microsoft Windows).
Is there an official website for V Rising?
Yes V Rising has its own official website! You can find it by clicking here.
Is there a forum on the internet to discuss the game V Rising?
No, according to our information, V Rising does not yet have a forum or subreddit clearly identified to the community. However, it is possible that you can find one by searching on your favorite search engine, which we invite you to do! You can also look at social networks, indeed many groups exist for example on Facebook to allow communities to exchange between enthusiasts.
Is V Rising compatible with VR?
No, V Rising is not currently compatible with virtual reality, but we hope that one day it will be possible to play it with this new technology!
Does the game V Rising have other names around the world?
No, according to our information, there is no other way to name V Rising, or it is very marginal.
What are similar games to V Rising?
V Rising is a game similar to Cyberpunk 2077, Life is Feudal: Your Own, Rising World, Miscreated, Savage Lands, Borderlands 3, Sky Break, Force of Nature, Dude Simulator and Dude Simulator 2, if you liked V Rising, you will surely love this list of games we just mentioned! You can find our dedicated portals by clicking on the name of the games, and make your own opinion very quickly!
×